How to Use Dolphin Emulator
Confused on how to use Dolphin Emulator? Take a look at this guide!

Date: 2019-06-05 02:44:20
By: Baron Yeung
Rocky Bytes Score

Great!
In order to follow this guide you will need to download Dolphin Emulator. Please click the green button below.
Emulators can be confusing for first time users. In this guide, I will go through all the basic settings and walk you through how to actually begin running a game.
1: How to run a game.
We'll go over this first, as it's...obviously the most important step. I'll assume you've already set your controller up - if not, then take a look at our How to Install guide on this very same software!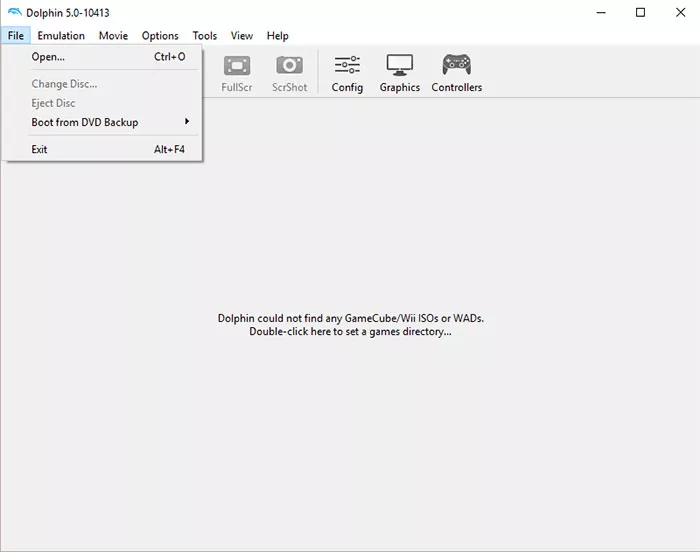 The first thing you should do is drag any Gamecube or Wii ISOs into Dolphin. The only legal way of acquiring said ISOs is to rip them out from your console. Doing so is a very in depth process and would require a whole other guide. If you're interested in illegal ways of acquiring ISOs, you'll have to do your own research - we don't condone that here.
Once you've done that, all you need to do is press the Play button. You can find this under the Emulation tab, or simply as one of the giant buttons lining the top of the screen. Assuming you've set your controller up properly, you should be instantly able to play the game, barring any unfortunate circumstances.
2: The Settings
The settings are half the reason to emulate. Using these, you can make games look way better than they do on their native consoles, at the cost of a lot more of your computer's processing power, of course.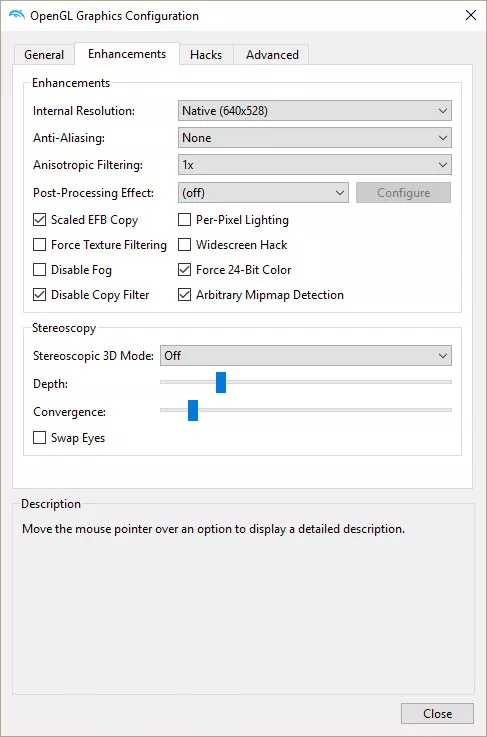 Pictured above are the graphics settings. With this beauty, you can upscale the resolution of the game as well as apply anti-aliasing extremely well. Wii games are notorious for their jagged edges, and these help smooth them out significantly. If you thumb through the rest of the graphics settings, you'll find various options to use a certain graphic adapter or display adapter. Note that certain games run better with certain settings - heading over to the Dolphin wiki to look at individual games is recommended.
The audio settings are very similar to the graphics settings, but I don't recommend changing any settings unless you know what you're doing. In my experience, the default settings have worked the best. Just like most other games, though, there might be an optimal setting for certain games. Again, it's recommended that you go look up the recommended settings for specific games.
You don't need to touch any of the other settings either unless, once again, it's specifically been recommended on theri wiki. The default settings are the ones that work the best for all games, they've found.
And that's it. Really simple, right? If this guide helped you, all you need to do to thank us is hit that download button!

Having trouble installing Dolphin? Read this guide!
Emulators tend to be really annoying to set up, but Dolphin is one of the easier ones out there. You won't need to rip your system's BIOS out for Dolphin to load, which already cuts out one giant step. Installing it ...