The expertise and knowledge of the Rocky Bytes editor on programs and games we are proud to award the best software that can be found nowadays. At the time at which an editor is reviewing a new program or game, the editor has the possibility of giving an award to the software by placing one of the following seals at the end of the review. Every time you read one of our reviews don't forget look for these seals, the software with one of them are sure to be the best programs and games that can be found and downloaded.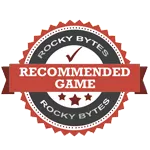 Recommended Game
You will find this award on really nice and fun games that are especially enjoyable. Through this seal we only recommend the games that are really fun and interesting and that help you spend some nice time in front of the computer, alone or with your people.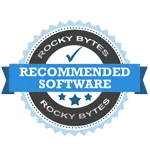 Recommended Software
Great and useful programs that you cannot miss are the ones that get this award. A program with this seal is definitely a good choice worth trying.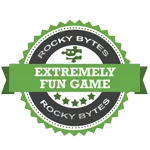 Extremely Fun Game
A game can only be considered the best by being extremely fun to play. This is the highest honor a game can receive at Rocky Bytes. Games with this seal are sure to be incredibly fun, enjoyable and addictive. The editor that gave this seal to a game probably found it hard to resist playing.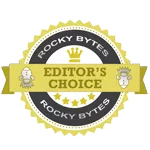 Editor's Choice
This is the best and most important award a program can get at Rocky Bytes. It means it's so good that our expert reviewers actually chose it for their own use among others of the same kind. Very few programs are eligible for this award, making this a very exclusive award.
Other Quality Seals
Every software reviewed and offered for download at Rocky Bytes needs to pass a strong security test with more than 30 antivirus and malware tools. Therefore every software appearing at Rocky Bytes is granted to be safe. We offer a safety approval seal to those developers who want to add it to their website as a reference.
Every software review at Rocky Bytes receives a mark represented with stars. If you are a software developer and your program or game achieved 4 stars or more feel free to claim one of the seals below to put it at your website regardless of any awards you may have received from Rocky Bytes.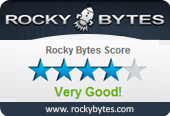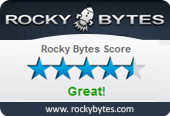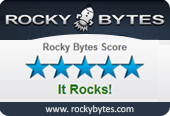 You can request your seal at this email address: