Bytes that Rock Winners announced: Discover the best games, programs and blogs of 2015!

Date: 2015-12-10 08:13:24
By: Adam Singleton

As you may be aware we recently held the Bytes that Rock Software Awards recognizing the best software, games and blogs from the last twelve months for their hard work and the fantastic programs and blogs they have given to us during the last year. We are pleased to say it was hugely successful, thanks to all the nominees, judges and especially you the public for your participation.
So after a very long process which wasn't easy we started by making a shortlist of the best blogs, games and software out there we received some fantastic nominations for each of our categories, eventually and after much deliberation we managed to whittle it down to the twelve very best in each category then we put the final results to a combination of you the public and our team of experienced judges to decide the overall winners, during the process we received approximately 15000 votes, incredible! Let's have a quick rundown of our deserved winners and runners up.
GAMES
Best PC games Winners: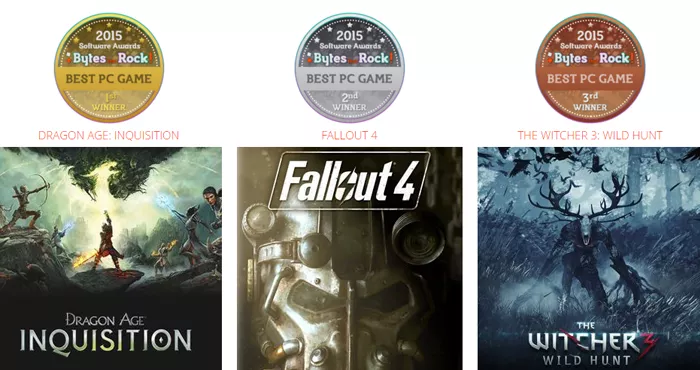 1st place: Dragon Age: Inquisition
2nd place: Fallout 4
3rd place: The Witcher 3: Wild Hunt
Best Indie games Winners: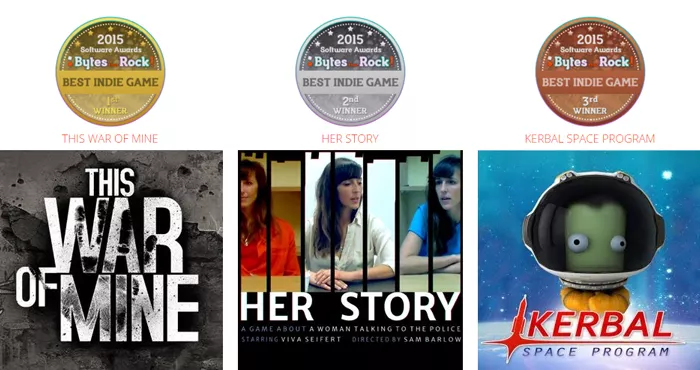 1st place: This War of Mine
2nd place: Her Story
3rd place: Kerbal Space Program
Best independent mods for games Winners: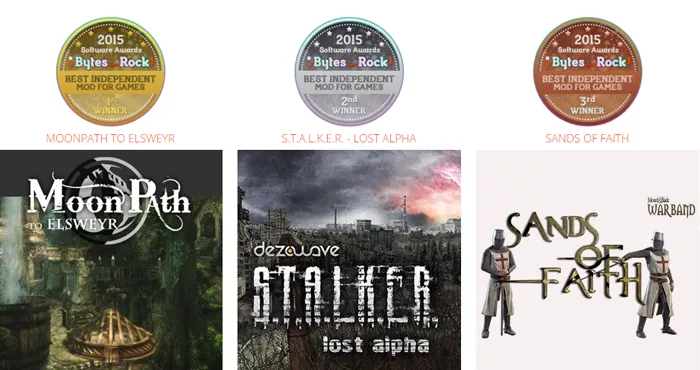 1st place: Moonpath to Elsweyr
2nd place: S.T.A.L.K.E.R-Lost Alpha
3rd place: Sands of Faith
SOFTWARE
Best Software UI Winners: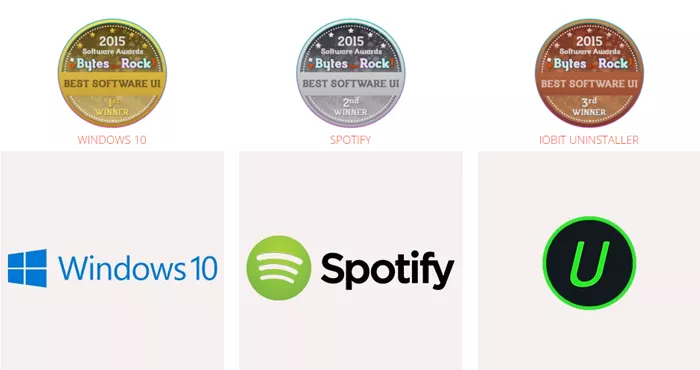 1st place: Windows 10
2nd place: Spotify
3rd place: IOBit Uninstaller


Best PC Software Winners: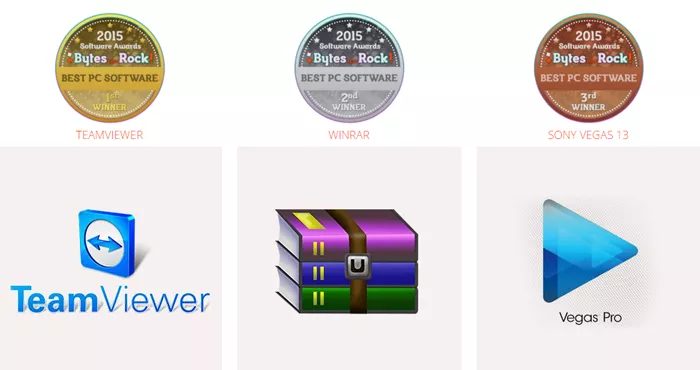 1st place: TeamViewer
2nd place: Winrar
3rd place: Sony Vegas 13


Most Innovative Software Winners: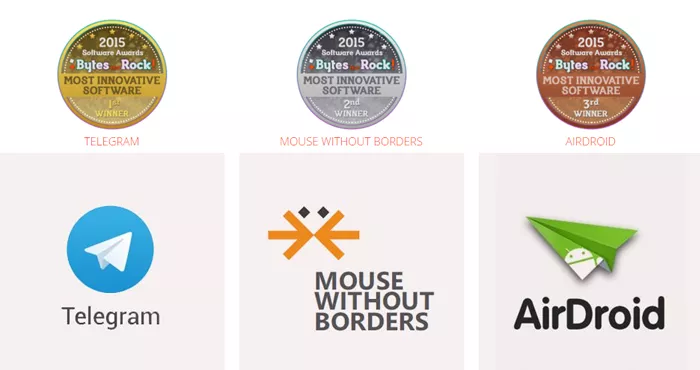 1st place: Telegram
2nd place: Mouse without borders
3rd place: Airdroid


Best Protection Software Winners: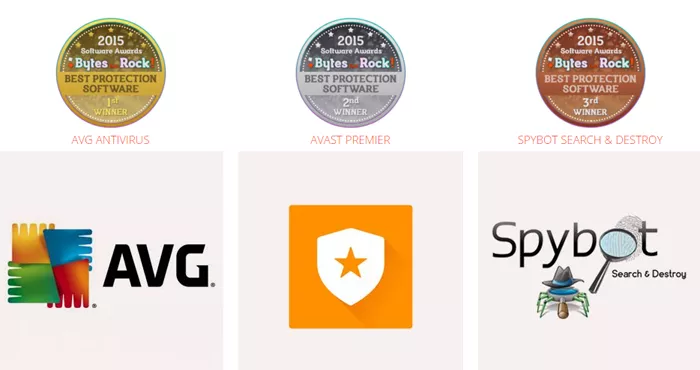 1st place: AVG Antivirus
2nd place: Avast Premier
3rd place: Spybot Search and Destroy
Best Open Source Software Winners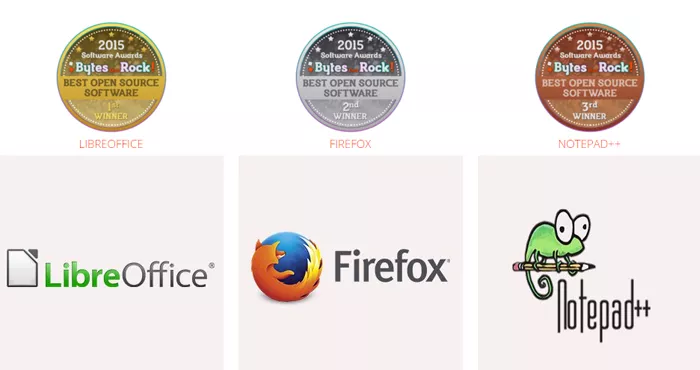 1st place: LibreOffice
2nd place: Firefox
3rd place: Notepad++
BLOGS
Best Software blogs Winners: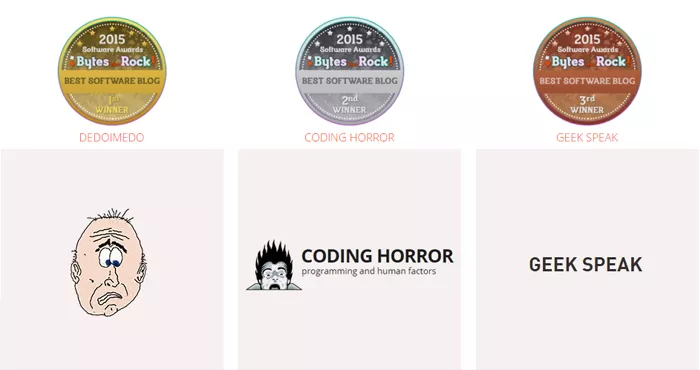 1st place: Dedoimedo
2nd place: Coding horror
3rd place: Geek speak


Best Game blogs Winners: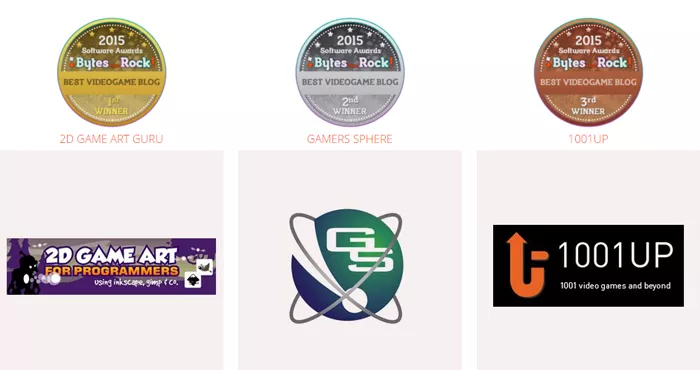 1st place: 2Dgameartguru
2nd place: Gamers Sphere
3rd place: 1001UP


Best Security blogs Winners: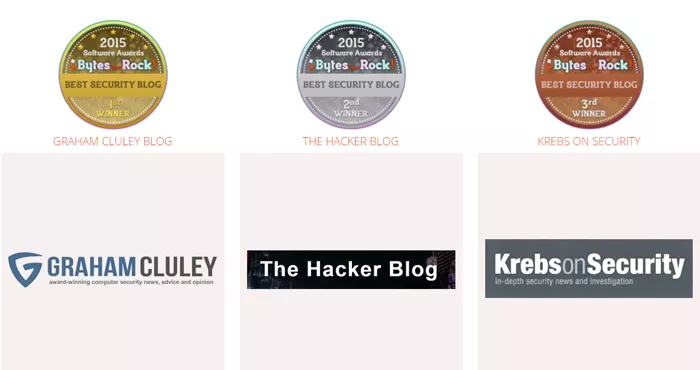 1st place: Graham Cluley Blog
2nd place: The Hacker Blog
3rd place: Krebs on Security
We had a lot of fun with Bytes that Rock awards and we hope so did you, and now we are looking forward to next year's event already and we'd love for you to be a part of it, you can nominate your software, game or blog to be considered to be included in next years event or you could apply to be a member of our 2016 jury and be a part of the team who makes the decisions on the winners, you can also sponsor our next awards event, if you are interested in any of these roles please don't hesitate to get in contact with us, we like making new friends!
Do you agree with our winners? Who should be included in next year's Bytes that Rock? How do you think can we improve next year's event? Is there a category you'd like to see included in the future? We'd love to hear your thoughts and opinions.
The winners of our fantastic prizes just for voting in Bytes that Rock will be contacted personally via email, if you voted keep those fingers crossed!
Thanks to all the wonderful people who were involved in Bytes that Rock software awards, from the developers, blog writers, to the public who voted for our winners without you it would not have been possible, we are eternally grateful.