How to Use Thaiphoon Burner
How to properly use this program to overclock the motherboard.

Date: 2020-10-23 00:13:37
By: Baron Yeung
Rocky Bytes Score

Great!
In order to follow this guide you will need to download Thaiphoon Burner. Please click the green button below.
Thaiphoon Burner is definitely one of the most useful programs to come out, but all the terminology and documentation makes this one of the more obtuse programs to use. If you want to try this program out and follow along with the guide, you'll need to first download it right here to get started. Make sure to also check out our guide on installing the program if you were having problems with that.
1. The Easy Start
As soon as you boot the game up, you'll find that there's a quick start guide to get you started. If you simply want to get the basics done and get out, then you should definitely follow the instructions here.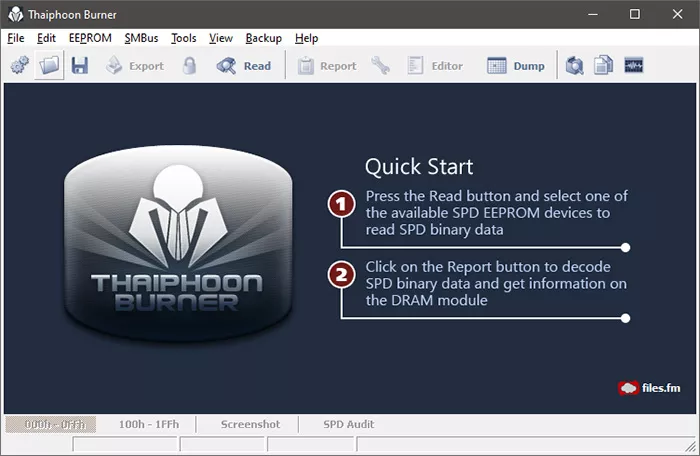 Once you click on the basic read button, it will tell you all the information you need to know about your computer's various RAM modules as well as stats about your motherboard. It will tell you a ton of different information such as the Module Manufacturer, Module Part Number, Module Series, DRAM Manufacturer, DRAM Components, Module Manufacturing Location, and so on and so forth.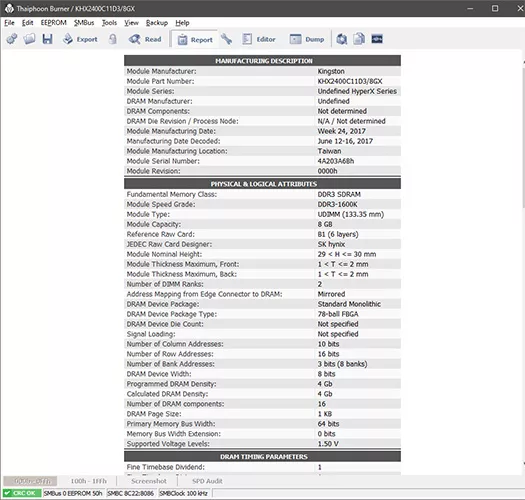 This is information that you generally won't be able to see on most any other locations, and information that your computer generally tends to hide away as it's information that most people wouldn't use normally. It even gives you its physical attributes, which could be useful if you want to get exact measurements on what you need any potential replacement parts to be.
2. Getting More In Depth
Of course, you want to actually modify the attributes too. This is where a bit of technical prowess is needed. This program has a ton of tools to help you modify whatever you want. If you click the Editor button in the toolbar, you'll open the Timing Table Editor.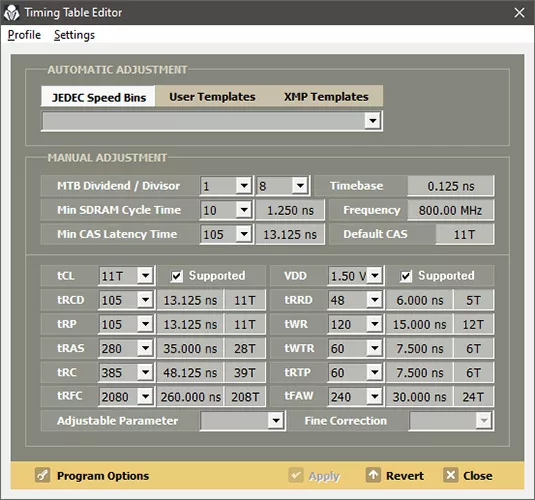 This is where you can modify a ton of different values - be sure to do your research on exactly what each of these settings do. You can find what each setting does by accessing the documentation over at this link.
That's not it, though. There are plenty of tools packed away under the Tools tab. For instance, the Power Calculator calculates exactly how much power you're taking up and how much is being supplied, letting you figure out if you need an upgrade or not. There's also Hardware Monitoring, which will tell you the temperature of various components and how much power they're taking as well.
There's a ton to look into and unpack with this program - there's so many things to talk about that it's much easier for you to simply dig into it yourself.

How to install this program.
Installing Thaiphoon Burner is as easy as can be. The very first thing you'll need to do is go to this link to begin with, and download the installer. Once that's done, simply run the executable. An ...