How to Install Valorant
Having trouble installing Valorant? Take a look at this guide.

Date: 2020-06-18 03:46:55
By: Baron Yeung
Rocky Bytes Score

Great!
In order to follow this guide you will need to download Valorant. Please click the green button below.
Valorant is an incredibly promising game, but Riot's account system can be surprisingly obtuse. If you're having trouble installing the game, then be sure to follow this guide.
1. Have or create an account.
Obviously, you can skip this step if you already have a Riot account, but if you don't have one, there are a few ways to make one. For instance, you can go to the Valorant website and click on "Play Now" and then the "Make One" button on the left.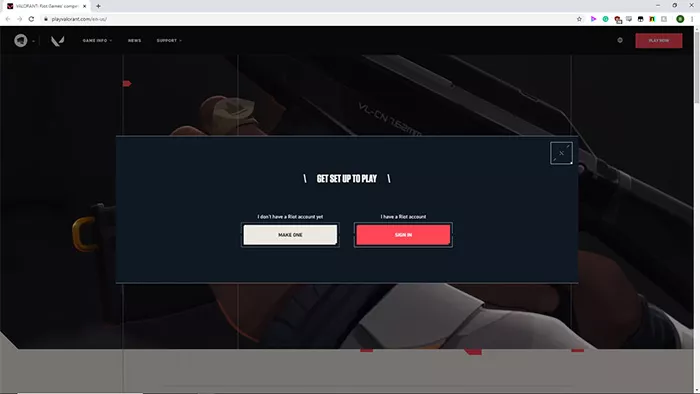 There are a few things to keep in mind when creating this account that aren't readily apparent and may seem a bit counter-intuitive. For instance, your log-in information for your Riot Account is not necessarily the same as your log-in information for Valorant itself. That's because Riot Games handles its servers differently than most other games. You can play on multiple servers - however, you can't have the same username for each one of these servers. That's because Riot Games has settled on letting users officially play on multiple servers as opposed to before - but you need to have a unique username for each of them.
In short, make sure that you don't accidentally create a username for either one of these accounts that you may want to use for another server down the line.
2. Download the installer.
Now that you have your account ready to go, now's the time to download the installer. You can either find it right here on our page, or you can head on over to their official website. It's actually recommended that you use their website, as it will be linked to your account and you can skip a step in the process afterward.
After you have it downloaded, all you need to do is run it and follow the instructions to install it, which is a very straightforward process. You just pick an installation location, agree to the terms and conditions, and you're good to go. Do note that it won't install everything you need to play the game right off the bat. Once you boot it up properly
3. Run the game itself and set the settings up.
This part is pretty straightforward. Before you start playing the game properly, you'll want to trawl through the settings to make sure that you're getting the most out of your experience. There are a bevy of settings in Valorant that you'll want to look at.
The General Options: There are a ton of options in the general options, but the most important ones are sensitivity and minimap.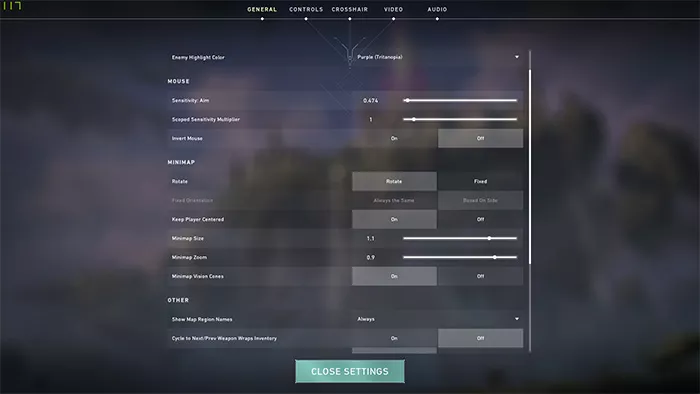 Make sure to tweak the sensitivity lower than the default so you can be more accurate - accuracy is far more important in this game than most other shooters. Tweak the minimap until you can personally see all the information you need without needing to pay attention to it.
There are also the crosshair settings, which you can tweak to your liking. I personally use a simple dot to know where my first bullet will be going with pinpoint accuracy.
And of course, there are the video/graphic settings. Tweak this however you like, but make sure that you keep your game running at max speed. Whether that's 60 FPS or 120 FPS is up to you, but do note that anything under will give you a disadvantage when it comes to twitch aim duels.
Once you've finished doing all that, then you're good to go! Go ahead and hop into the tutorial to get a quick look at how the game will play and get a feel for the movement. If you're confident, just hop into quick play and you're good to go.

Learn some of the more important skills that the game doesn't teach you directly right here.
There are a ton of skills that are important to the tactical shooter genre that has taken people a ton of hours to properly learn. This game, while having a tutorial, does a poor job at conveying some of these ...