Agar.io Guide
How to configure Agar.io

Date: 2016-01-15 04:11:33
By: Adam Singleton
Rocky Bytes Score

Very Good!
In order to follow this guide you will need to download Agar.io. Please click the green button below.
Here we have a guide of how to configure Agar.io to help you change your settings so you can now have Agar.io set up exactly as you would like.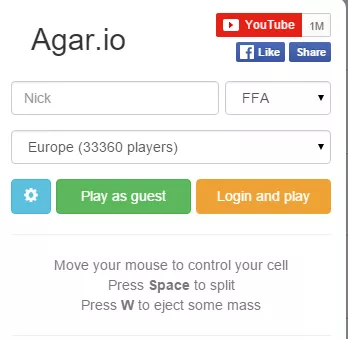 When you open Agar.io on your browser the first screen will look like this (pictured above) to change your configuration settings go to the small blue icon with the picture of a cog inside it and click on that it will then open this page: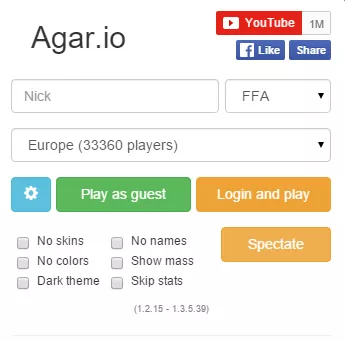 As you can see below the cog icon some new options have opened up, you can now use these to configure Agar.io how you want. From here you can change certain aspects of the game for example if you want to change the background from white to black then click on dark theme and when you go in to the game you will have a black background.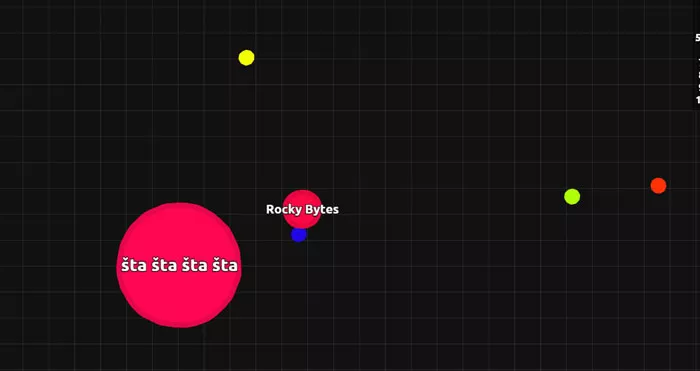 You can also play around with other options such as taking the names off yourself and your opponents, or turning off the skins so you won't see the blobs with pictures on them if you happen to find the pictures distracting then this is very useful, you can also turn off colors and stats and the show mass option is very cool if you want to keep track of how many little things you have eaten during the game.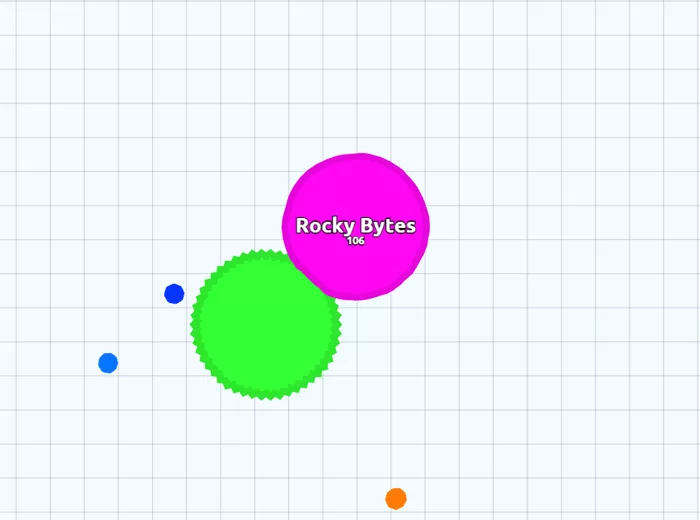 We hope you have found this how to configure Agar.io guide useful and have fun playing.

Learn how to play Agar.io really fast!
In this guide you will learn the basic on how to play Agar.io the game. The game is a browser based game which requires an Internet connection to play. So, make sure that you have a reliable Internet connection to ...