Ares Guide
In this guide we are going to tell you how to search and download files with Ares

Date: 2014-08-07 12:03:32
By: Anthony Smith
Rocky Bytes Score

Great!
In order to follow this guide you will need to download Ares. Please click the green button below.
Ares is one of the most famous and widely used P2P programs (peer-to-peer) for file downloads as it is fast and offers a big variety of contents. To start, let's open the program itself and do to "Search" tab.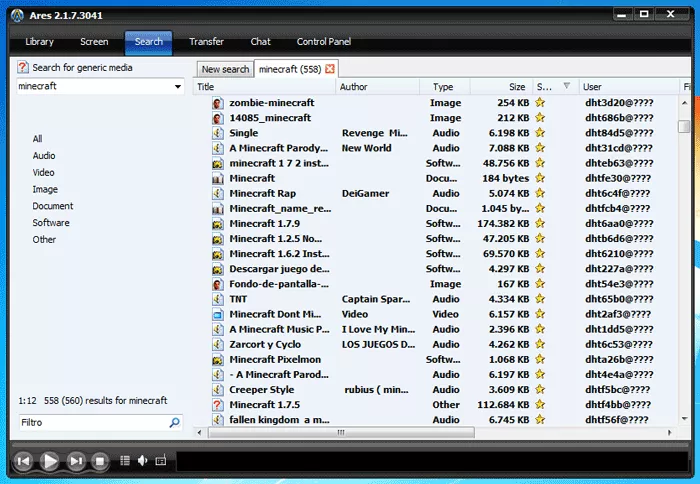 As we can see, on the left there is a search field where we can introduce the name of a file we want to download. We can also define a specific file type that we are looking for from the options below (all, audio, video, image, etc.) Now, let's press on "Search now" and we will see a list of all results. We have to take into account that the network of computers connected to Ares is huge, so it may take some time to find what we are looking for and see search results. In the list of results we can see a type of the file, its name, author and also its size and other characteristics. Anyway, let's pay special attention to a field that appears in this next image: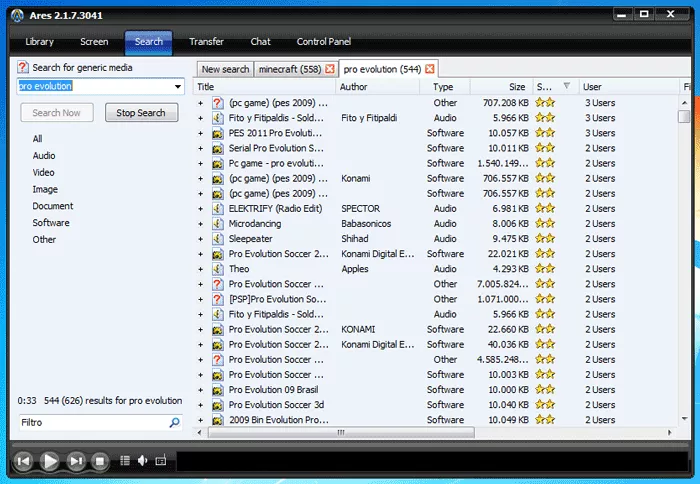 The feature we are talking about is "Stars", which, as we can see, shows stars that indicate the "quality" of the file. It depends on the number of people that have this file and the more stars there are the faster it's going to get downloaded. The ideal thing is to always try and download files that have many stars to avoid waiting too long. Once we have chosen a file we would like to download, we simply need to double click on it and it will start getting downloaded automatically. We can keep track of the process in "Downloads" tab: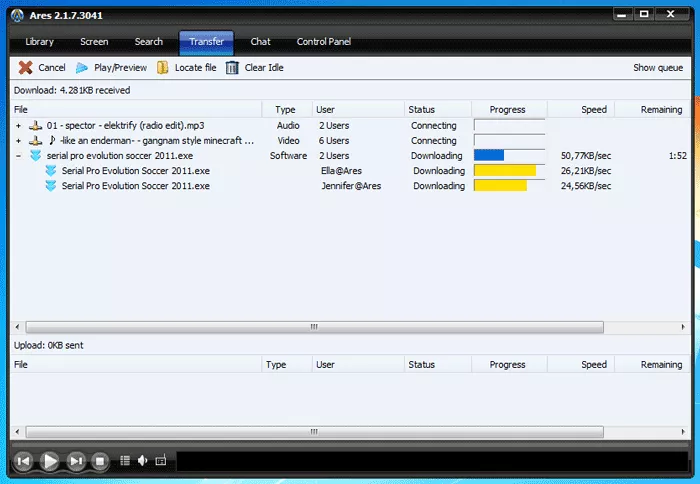 As we can see, the same download is divided into smaller downloads, as Ares divides each download in various parts that belong to different users and this way making the download speed grow. We can pause and resume any download from the last downloaded part avoiding downloading the whole file all over again. For that we need to right click on the mouse over the file and choose to pause or resume it.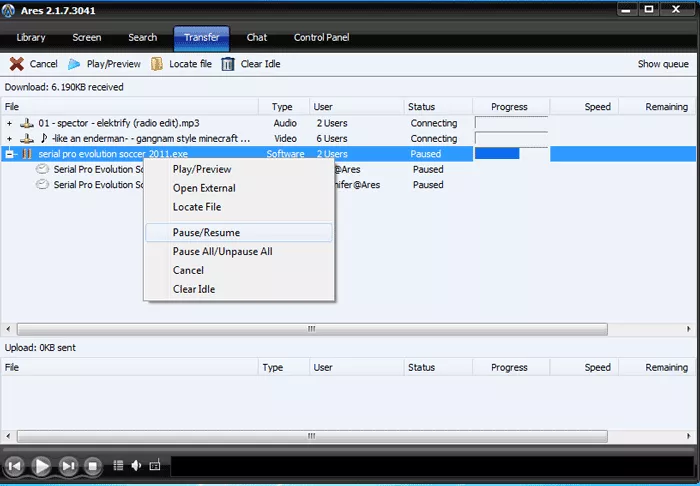 And finally, we can use integrated library to access and play downloaded files.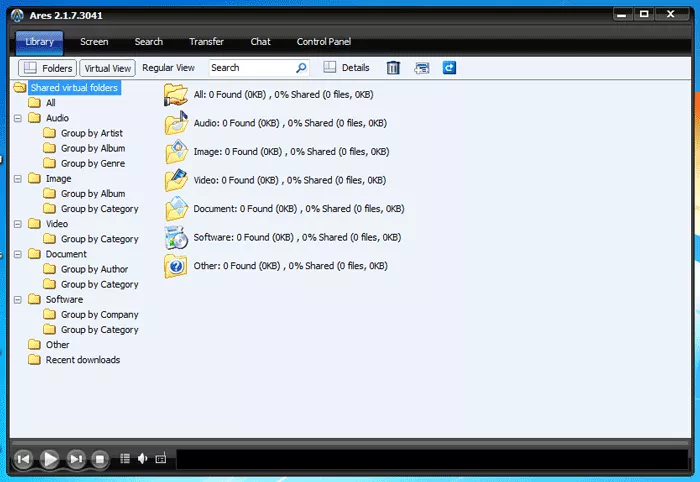 Following these easy steps, in this Ares guide, we can download any file we want: music, videos, etc. Rocky Bytes offers other similar programs that you can download for free and use them to look for files that maybe you couldn't find in Ares file directory.

Learn how to install and set up Ares with this guide
The installation process will start automatically right after we run downloaded program file. We will see a window with license terms and conditions. When we accept them, we will be able to choose to create Ares ...