How to Install Arthur's Nightmare
How to install Arthur's Nightmare

Date: 2018-07-20 09:50:42
By: Adam Singleton
Rocky Bytes Score

Good!
In order to follow this guide you will need to download Arthur's Nightmare. Please click the green button below.
Here's a quick guide to installing a game that has surprised us all by how popular it has become.
The installation should be fairly straight forward all you need to do is click the download box on the main review page which can be found
here.
Then you just need to click on the green download button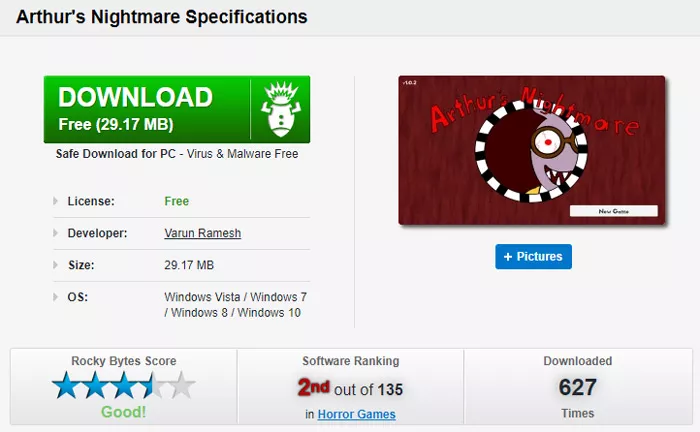 Once you have clicked that you will see this pop up in the bottom corner of your task bar.
And once you see the circle fill up you can click on it and it will bring up the installer which looks something like this.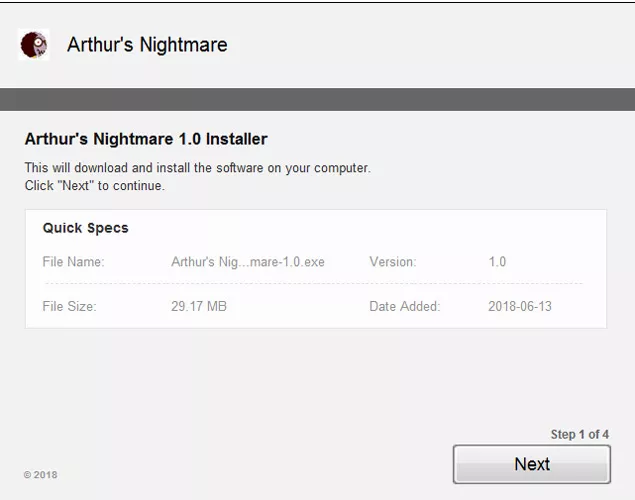 Once you click next you will see the green bar filling up and you are nearly there!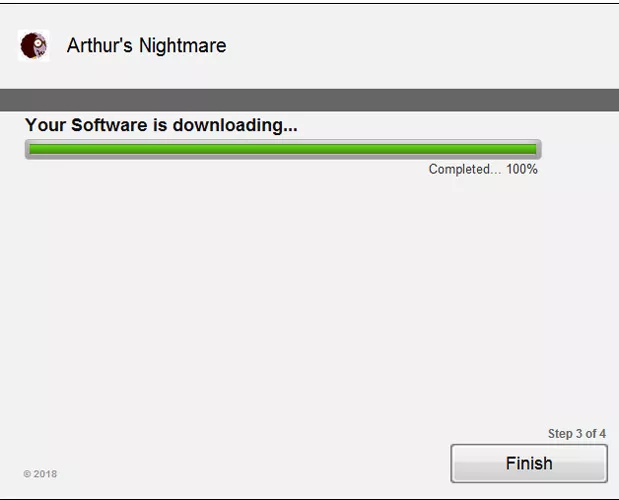 Finally you will see another page that looks similar to this one asking if you want to finish the installation now or later, once you click to finish it now you will be taken to the final part of the installation which looks something like this: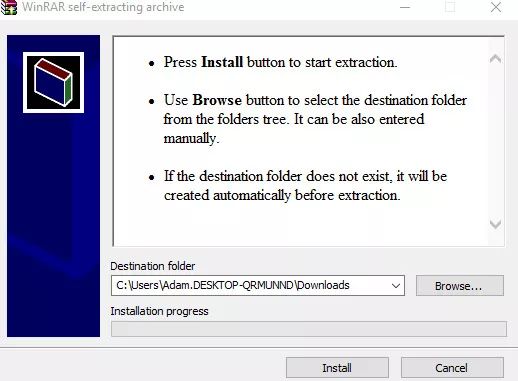 And once you have run this final extraction you are ready to play and enjoy Arthur's Nightmare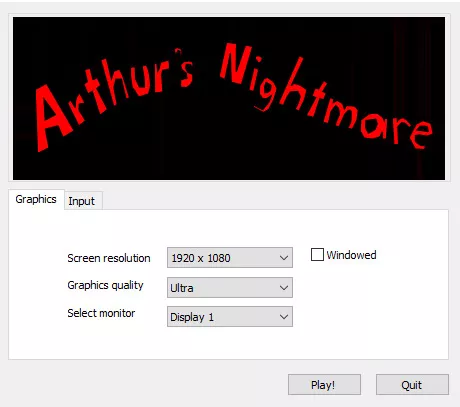 How To Play Arthur's Nightmare
After installing Arthur's Nightmare (which you can find a guide to here) you may want some tips on how to play this game so here is a brief guide to playing Arthur's Nightmare. The objective of the game is to ...