Avast! Free Antivirus Tutorial
Find out how to protect your computer from virus and threats with Avast!

Date: 2014-07-31 06:11:50
By: Anthony Smith
Rocky Bytes Score

It Rocks!
In order to follow this guide you will need to download Avast! Free Antivirus. Please click the green button below.
Avast! Free Antivirus is configured to protect our computer right after having installed it, or even some moments before the installation process is finished as it scans our computer for possible threats and malware. Anyway, as it is a complete antivirus, it allows us to carry out various analysis and use additional features. For that, we need to open the program and access its main interface which looks like this: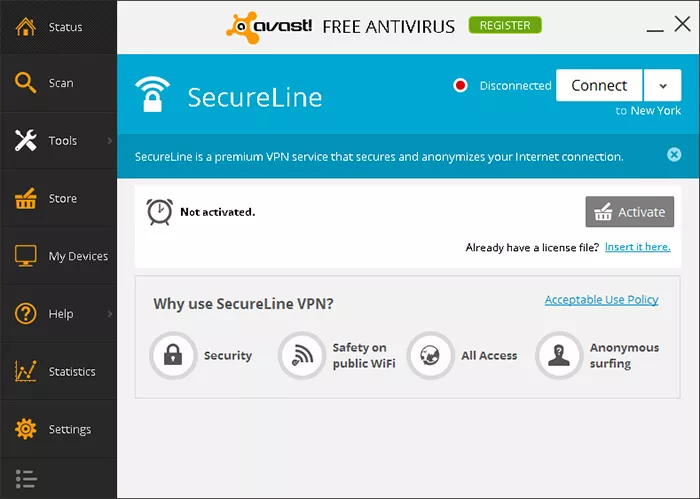 From this window we can see status of Avast services and features like cloud services which look for malicious programs and warn us from other Avast installed on other computer from all over the world.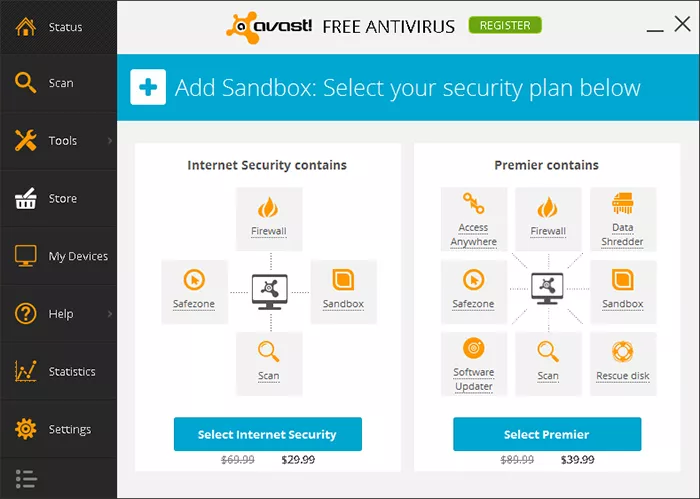 We can also check the state of all the shields included in Avast, like detected and cured virus, or programmed scans when system startup (these may make system startup process do slower but it neutralizes virus that act on system startup).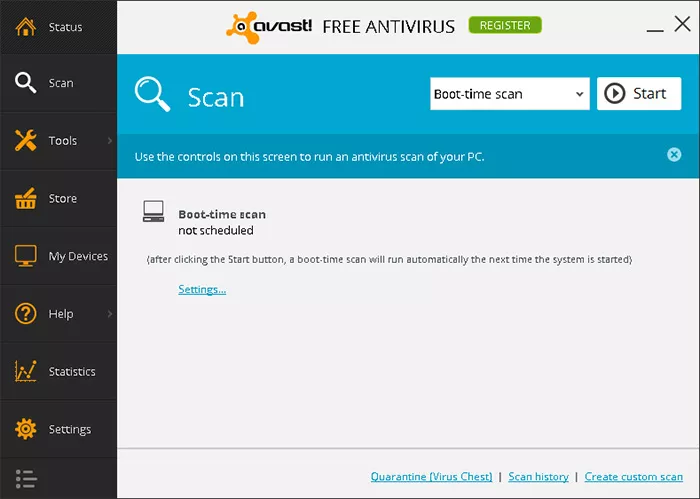 Another interesting feature is the possibility to carry out system scan in search for virus and malware.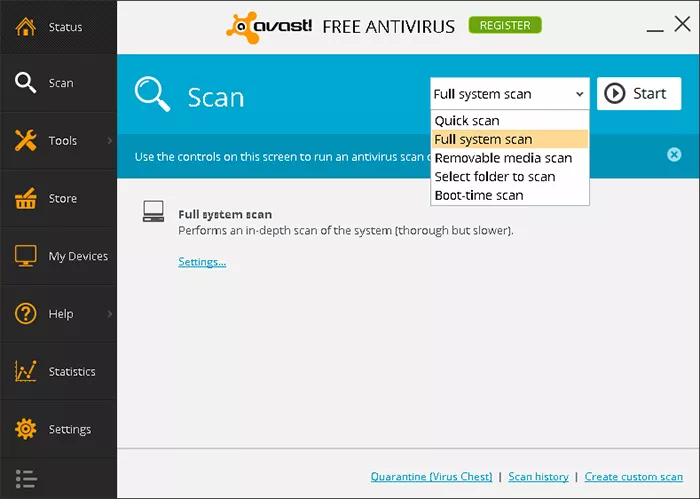 As we can see, there are four types of scans. The first one is a Quick Scan, which does a quick scan of hard drives and its data and programs. This scan is the fastest one of them all but it is also the least profound. Full System Scan offers profound analysis, which takes much more time but it checks all files and assures maximum malware and virus detection. We can also do a Removable media scan of external memory like USB drives, external hard drives and memory cards. If we suspect that some exact folder may contain virus we can perform a folder check as well. Moreover, Avast! Free Antivirus is integrated with Windows Explorer so by simply clicking over files or folders with the right mouse button we can access to virus scans and avoid possible problems.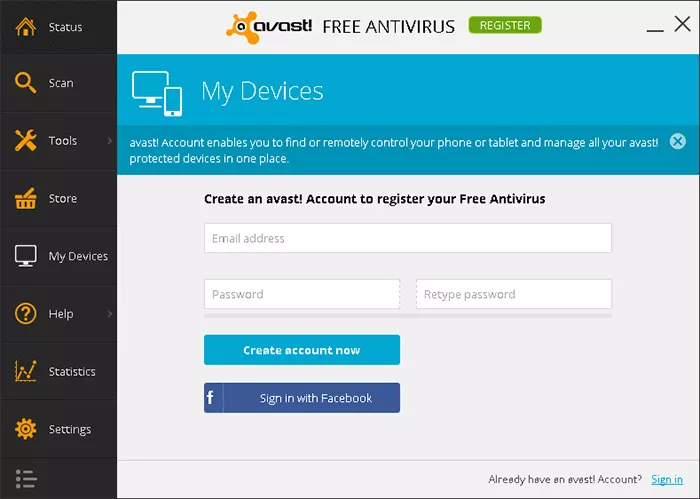 In this tutorial we have seen how to use Avast correctly, so now we can feel free to download Avast! Free Antivirus and start using it.

Install and configure Avast! following this guide
When we run Avast program installer and when all the necessary files are downloaded, the installation assistant will start automatically and we will see this window: Here we can choose