Best antivirus 2014: Avast, Panda, Norton, Avira, AVG, NOD32, Kaspersky or Malwarebytes?

Date: 2014-09-02 08:53:36
By: Kevin Kutlesa

Every year, more viruses and new security risks show up on the internet, making Anti-Virus/Malware/Spyware software that more important. For full protection, there are always paid versions, but these can get quite expensive, so we all end up resorting to the free versions of all these products. But which are the best? Well, keep on reading because we're about to tell you.
The following are the Best Antivirus of 2014, and you can find all of them right here on Rocky Bytes: Norton, Kaspersky, Avast, Avira, AVG, Panda, Nod32 and Malwarebytes.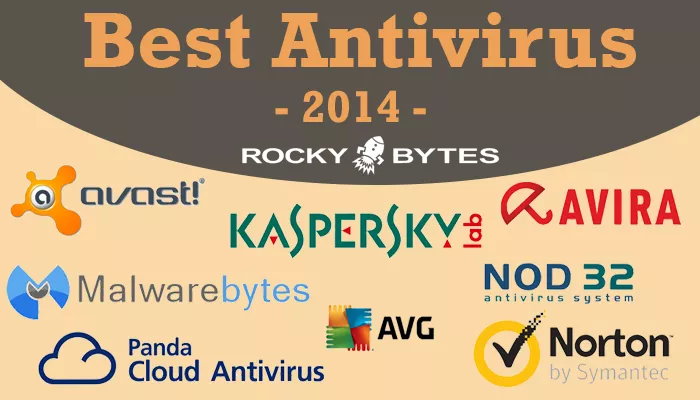 Norton Antivirus
Norton is one of the oldest names in the Antivirus industry, with years of experience and fame. Norton 2014 is the latest edition of the software, implementing a new revolutionary system that will replace corrupted critical operating system files with clean ones, to remove infections without making the operating system inoperable. The downside to Norton is that there is no real free version, only a trial before you have to pay the full price. Another problem is that it can be quite intrusive, popping up at random times with warnings, even if you've already told it that a certain application isn't a risk.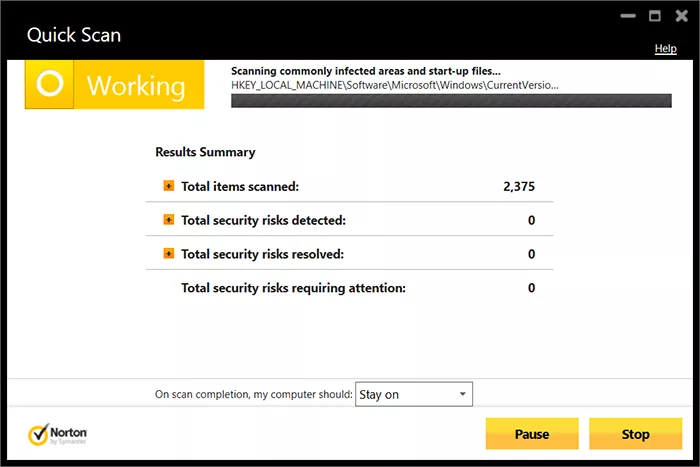 If you're looking for the trial, you can find a Norton Antivirus free download on Rocky Bytes.

Kaspersky Anti-Virus
Another of the big ones and another without a true free version, Kaspersky boasts some of the best results in hands-on testing to remove malware and strong anti-phishing mechanisms. The downside to Kaspersky is how difficult it can be to install on already infected systems; if you're installing this on a heavily corrupted computer, you're in for a world of pain, both installing and running the application. Its infection prevention mechanisms also leave something to be desired.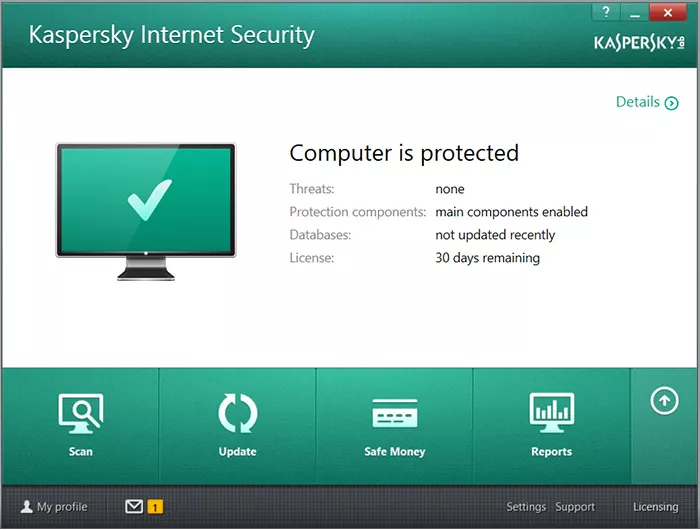 You can find a Kaspersky Anti-Virus free download here, but be mindful that like Norton, it's only a trial version.
Avast Free
Avast has been around for a while, the base product even being part of the McAfee suite at some point in its history. The free version includes the Anti-Virus and Anti-Malware suites, but leaves out some of the more specialized tools for the paid versions. On the upside, it's one of the easiest to use Anti-Virus suites, with a very intuitive UI; it has some very good options for malware removal; and finally, you can install and execute scans in Windows safe mode. The downside however, is that some of its malware removal mechanisms can be so aggressive they make applications stop working, and it's difficult to make it stop blocking them.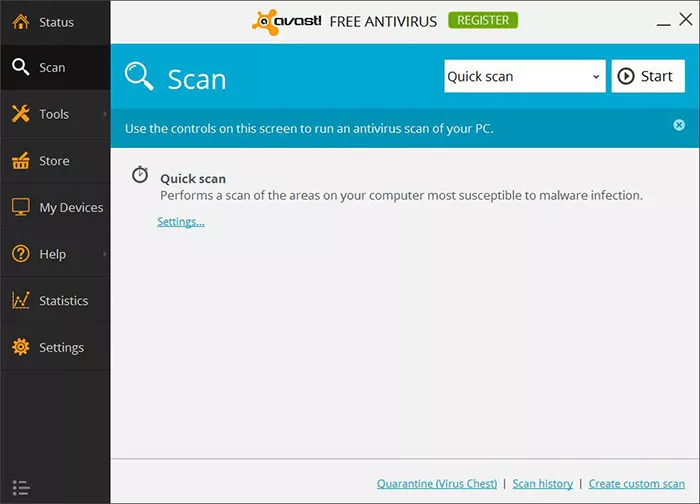 AVG Free
AVG Free has been one of the go-to Antivirus software for years. Pretty much the entire world has given it a shot at one point or another. While the paid version offers significantly stronger defenses and tools, the Free Version of AVG has he most options available of all Free Antiviruses, from active link scanner to email verification to a constant background running scan on your files, testing every file you click or attempt to open. The only downside is that it can get annoying, as AVG will often pester you about buying the paid versions.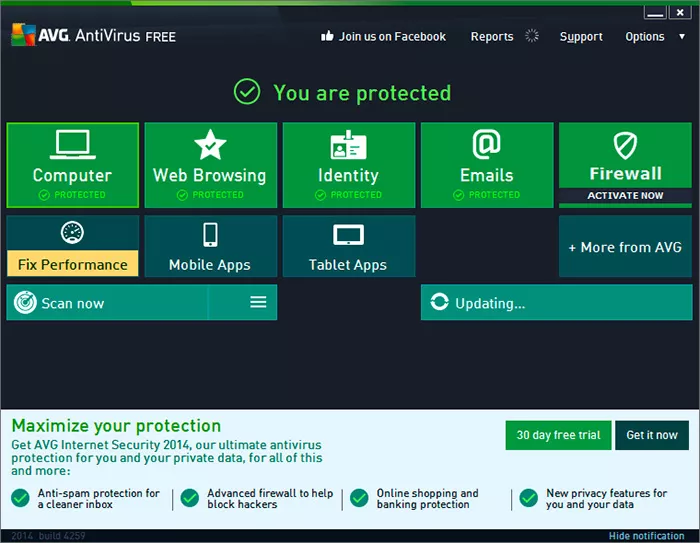 Click to download AVG Antivirus 2014 on Rocky Bytes.


Panda Cloud Anti-Virus Free Edition
Panda is unique among Anti-Viruses in that it doesn't do the scan using your system's resources. Instead, they are scanned on the cloud, in one of Panda's remote servers. This allows the anti-virus to run constantly, protecting you from viruses and other malware and malicious websites. The downside is obvious: it's useless if you lose your internet connection. In addition to that, performing on-demand scans can be extremely slow.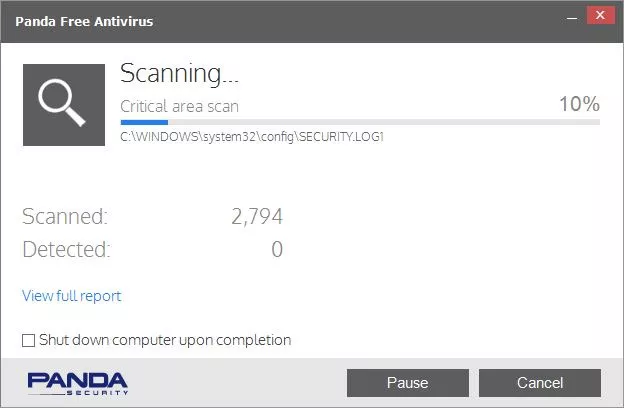 Avira Antivirus Free
From German Family-owned Avira Operations, this anti-virus offers automatic updates as long as you're hooked to the internet and very efficient warnings and blocking of dangerous websites and tracking cookies. Sadly, it lacks any form of tech support, the installations can sometimes fail, it's been reported to disable network connectivity during tests, and finally, it constantly pops-up ads for its products and partners.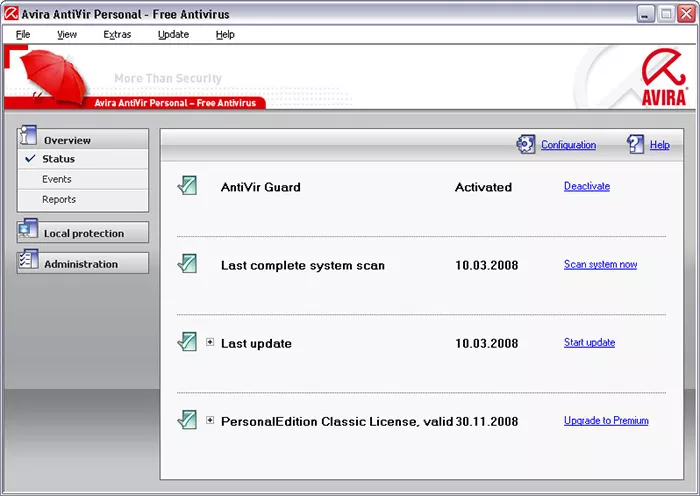 If you'd like to download and try it, there's an Avira Free Antivirus download.
Nod32 Antivirus 7
Nod32 is probably the best anti-virus out there, with powerful and consistent high-marks in malware removal and protection. It has one of the fastest (and most effective) scans among all other similar software, even faster if you're repeating the same scans. Even better, for those who aren't really savvy on security terms and concepts, the antivirus includes a complete training course. Sadly, it only comes with a 30-day trial. If you wanted to buy it, you'd find out the pricing options are for yearly licenses, with increasing prices depending on how many PCs you have.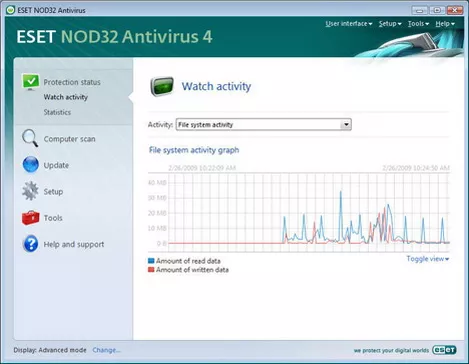 You can find the Nod32 antivirus free download on Rocky Bytes.

Malwarebytes Anti-Malware Free
Malwarebytes Free, with AVG, have been the powerhouses of the free antiviruses. Malwarebytes, however, has always been one of the most sought-after software out there by both technical support experts and users who know their stuff. The new version of the Anti-Malware is extremely powerful. It protects you from malware attacks; installs and executes in safe mode; the user interface is easy to understand; and finally, it now includes the rootkit-scan, which used to be a separate feature in previous releases.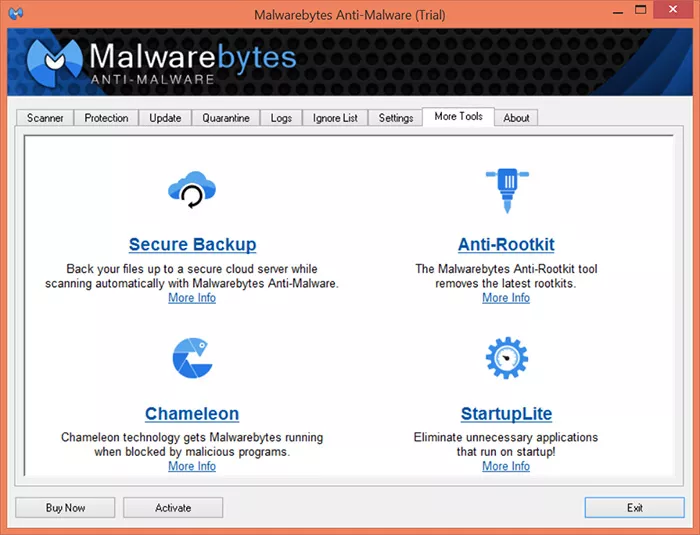 You can find Malwarebytes Free download right here.
Each of these Antiviruses have their pros and cons, but the best among them for the quality they deliver for their free edition and the minuscule negatives have to be AVG Antivirus Free and Malwarebytes Anti-Malware Free. If we had to pick one for the best antivirus, we'd choose Malwarebytes for its proven record of accomplishments in the industry.
As always, sound off in the comments and let us know if we missed one or if you think we're completely wrong about one of the previous anti-viruses.