Staying safe online, get wise to the tricks!

Date: 2016-02-04 09:51:03
By: Adam Singleton

Keeping your computer safe from harmful viruses is very important and you should never run your computer without having a good antivirus protector and firewall, we have reviewed many of these recently and if you are looking for security without having to spend a cent on it then our highest recommendations would be Avast! Free antivirus, Avira or AVG for your antivirus and firewall needs, two of these three programs were winners in last year's Bytes that Rock awards in the category of security software. If you want to check that your firewall is doing its job as expected you can use a program such as firewall tester. If you want to make sure that your computer does not have infections then you can also use a program such as ADW cleaner which will make sure your system is free of registry errors and to make sure there is no spyware lingering in your machine we highly recommend Spybot search and destroy which will thoroughly search your machine and may pick up on Spyware which sometimes slips through the cracks as it is not considered to be a virus but Spybot will find it and then Search and Destroy!
But even when your computer has the best protection whether it's free or paid for there is one thing it is much more difficult to keep yourself protected from and that is the tricks other people will play to try to get their hands on your money.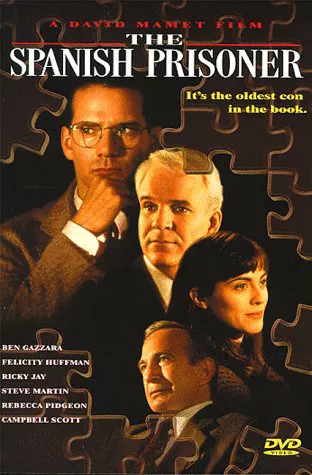 Hundreds of years ago there was a trick people would play to scam a wealthy person of their money, it was known as the Spanish prisoner where a wealthy person would receive an unsolicited letter supposedly from the beautiful daughter of a wealthy nobleman who was being held captive in a Spanish prison, the letter would ask for money to bribe the guards to release the prisoner and on his return the "mark" would be heavily rewarded simply for paying a small fee for the release of the prisoner, of course then there would be further problems such as needing to bribe the authorities at the French border, this will continue with more and more fees being needed until the "mark" has no more money left to give or refuses to pay anymore.
This of course has been modernized in the "419" (419 is the code used for criminals caught committing this type of crime) scams originating in Nigeria, I'm sure at some point you have received an email from a supposed African prince or the widow of an oil baron who will promise you a percentage of a huge sum of money, but first will need a sum paid for the release of the funds, of course once a fee has been paid suddenly more and more problems arise and more and more money is needed for the (non-existent) funds to be released and just as in the Spanish prisoner scam this goes on until the "mark" refuses to pay more or has been bled dry.
These scams have been around for many years now and most of us are wise to them although there are some groups dedicated to wasting the time and resources of these scammers (such as 419eater.com and www.thescambaiter.com) to try and waste their time for them not to be able to scam anyone who may actually fall for one of these types of scams but as technology evolves so do scams and tricks.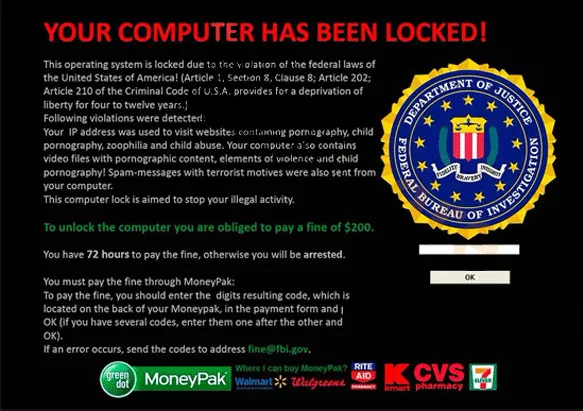 The above picture is from a very advanced type of scam and when your PC has been compromised a hacker can apply this to pop up on your screen and you can't do anything about it, the worst part is it looks official and to get a warning from the FBI is sure to make anyone's heart race and even if you have not been on any suspect websites it may leave you thinking "did I click on something by accident and now I'm in trouble?" The answer is of course no you are not in any trouble however you have allowed your computer to become affected with malware and the clue to this is that this pop up ad although impossible to close on your PC is just another scam trying to con you out of your money. Note at the bottom of the pic there is a link to the green MoneyPak card or I believe they even give you the option to pay direct by credit card, do not fall for it, if these people can get malicious files in your computer imagine what they can do with your credit card details! Also the if you are in trouble with the FBI they are more likely to knock at your door than to ask you to make a payment, official government agents will never ask you to make a payment.
Also to keep yourself safer you can run a VPN (Virtual Private Network) such as Hotspot shield.
If you do receive one of these hoax warnings the best thing you can do is turn off your computer at the power button (although not advisable in normal circumstances) and then use a program such as Spybot to get rid of the malware and look for a better firewall! If you don't take action you may find that the phony warning comes up repeatedly and affects your computers performance.
To make sure your computer is clear of any types of malicious or erroneous files you can also use a program such as System Cleaner or Wise registry cleaner, also recommended is PC Decrapifier which will get rid of any bloatware or unwanted files on your computer.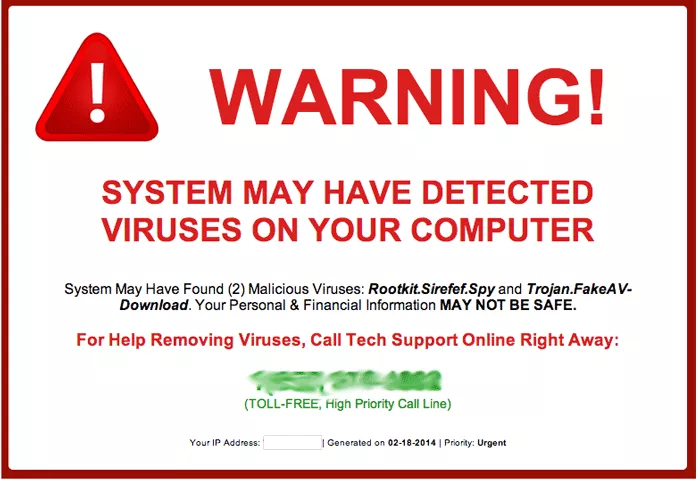 The latest scam around is the fake technical support team, this one is particularly callous as it preys upon people who use computers but do not have too much experience of them especially older computer users, how it works is you receive an unsolicited phone call from a person supposedly calling on behalf of Microsoft or Windows claiming to be from the technical support team and having detected viruses on your computer (they have no way of knowing this and Microsoft or Windows will never call you) they will then use a legitimate and free program such as team viewer to remote access the PC, the will show you the registry errors (which are normal and everyone has them) as a scare tactic, they will then discuss the prices with you for their services which after you have agreed to pay and have given them your card details which they can see all of as they are remotely connected to your PC so don't expect the payment you make to them be the last action on your card that day! Another terrible thing about this is if you do start to smell a rat during the process if it is after you have allowed them remote access they then have the power to maliciously delete your files or destroy vital components of your registry or even take information from your personal files.
Never let anyone you do not trust implicitly to remote access your computer and never give payment details to anyone who has contacted you unsolicited.
Of course Linux or Linux Ubuntu users and those with the required technical know-how to safely run a virtual machine such as VMware player or Virtual Box you are more than welcome to allow them access and have as much fun wasting their time as possible, remember while you are wasting the scammers time they can't scam anyone else however we strongly advise against this unless you thoroughly know exactly what you are doing as some virtual machines may not guarantee that they cannot access your actual operating system.
If you are interested to see someone pranking the scammers and wasting their time which is a pretty heroic act in our opinion do check out the work of Hoax Hotel on YouTube, he will keep you up to date with the latest phone and computer scams whilst providing lots of laughs at the same time.
Also to keep up to date on the latest security developments check out the winners of our best security blogs from last year's Bytes that Rock awards such as Graham Cluley, The Hacker Blog and Krebs on Security.
Remember RockyByters stay safe, we hope you have enjoyed reading this and please pass to it any of your friends and relatives who may not be as computer savvy as yourself, you may save someone a lot of pain, time and money!