How to Install Google Earth
Learn how to install Google Earth and run it for the first time.

Date: 2014-11-03 03:23:11
By: James Fleckenstein
Rocky Bytes Score

Great!
In order to follow this guide you will need to download Google Earth. Please click the green button below.
This guide will help teach you how to install and run Google Earth for the first time. In order to continue with this tutorial, please download Google Earth from the download link above.
Once you have Google Earth downloaded, you will open the installation and it will automatically download and install all of the files you need for Google Earth, so you don't have to: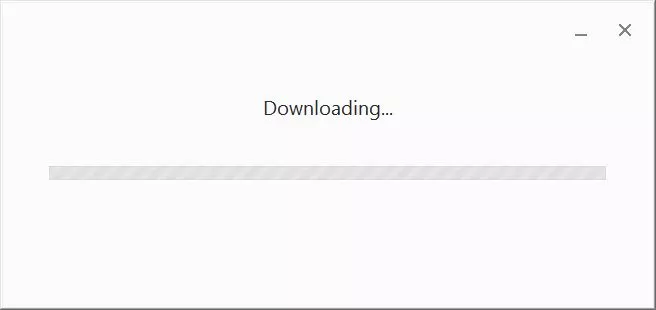 Once that is finished you will be able to launch Google Earth. Once you do, you will get the Google Earth splash screen which indicates the application is loading:
The splash screen will remain until Google Earth is done loading up, and once it does the application will start up and you will be presented with the "Tips" window. This window will allow you to learn about basic elements with in Google Earth that may help you while using it and mapping out what you want: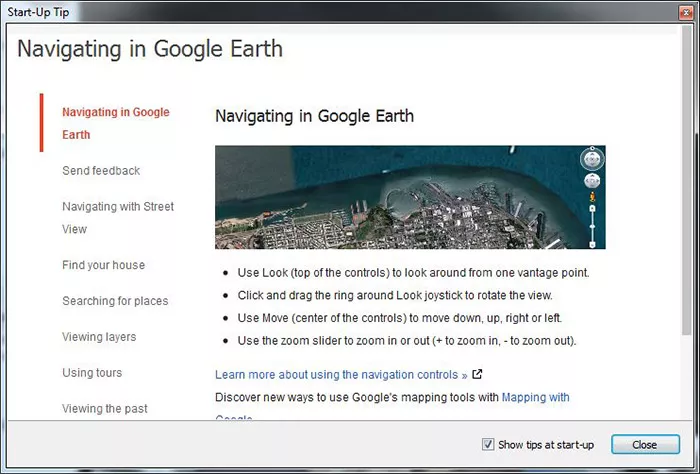 You have the option of having this continue popping up when you start Google Earth or turning it off by unchecking the checkbox "Show tips at start-up" near the close button. Once you are reading to start using Google Earth, click the "Close" button to continue. Once you do, you will be at the main Google Earth window and ready to start using the application: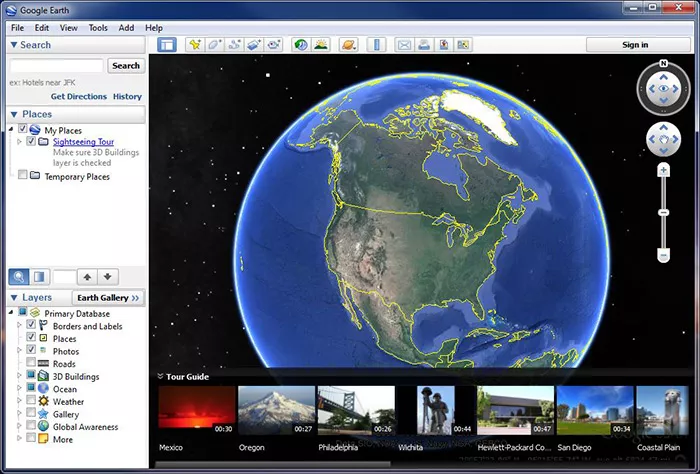 That's all there is to it. Google Earth is installed and running for the first time. Make sure to refer to the tips for more information, and feel free to check out our short Google Earth tutorial for more information on how to use the software by clicking here.

Learn how to use basic elements in Google Earth to help you get started.
In this tutorial you will learn how to use basic elements in Google Earth to help you get started using the software. If you haven't already, you will need to have Google Earth installed before proceeding with this ...