How to Install Hello Neighbor
How to install Hello Neighbor

Date: 2016-11-04 05:43:03
By: Adam Singleton
Rocky Bytes Score

Very Good!
In order to follow this guide you will need to download Hello Neighbor. Please click the green button below.
Here's a quick guide to help you install the hugely popular game Hello Neighbor
At the top left hand side of the review page you will see a green box that says download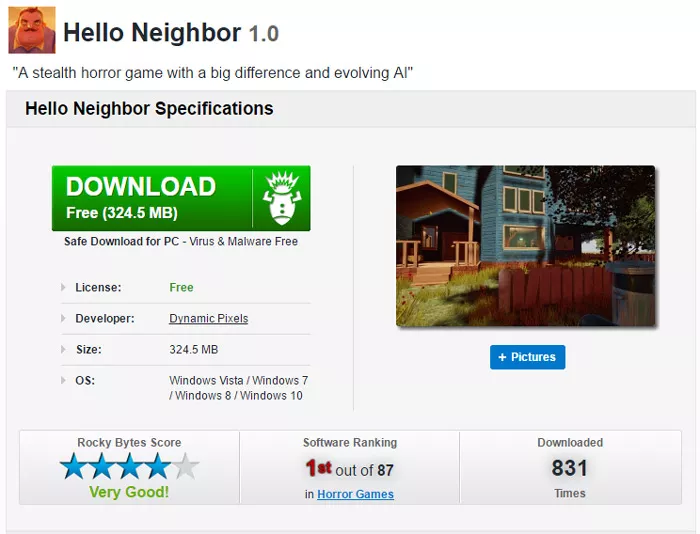 Once you click on the green button you will see this little box pop up in the lower left hand side of your screen on the task bar:

Once the circle has completely filled up click on the box and it will bring up this box: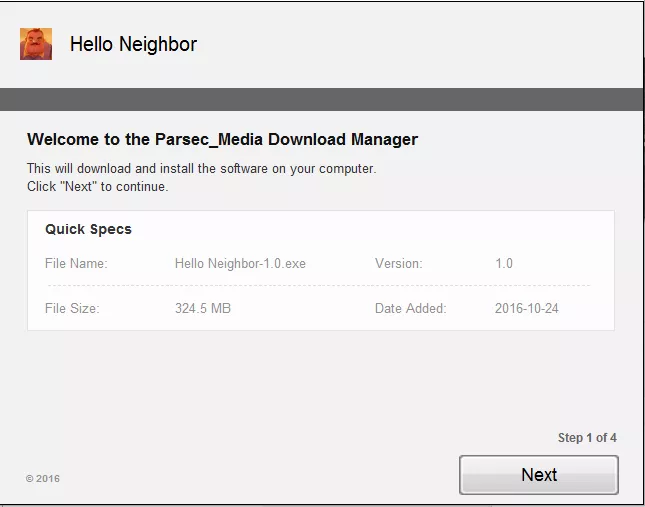 Now you just need to keep hitting the next button until you get to this part, nearly there.
And now you choose whether you want to complete the download now or later, but why would you wait?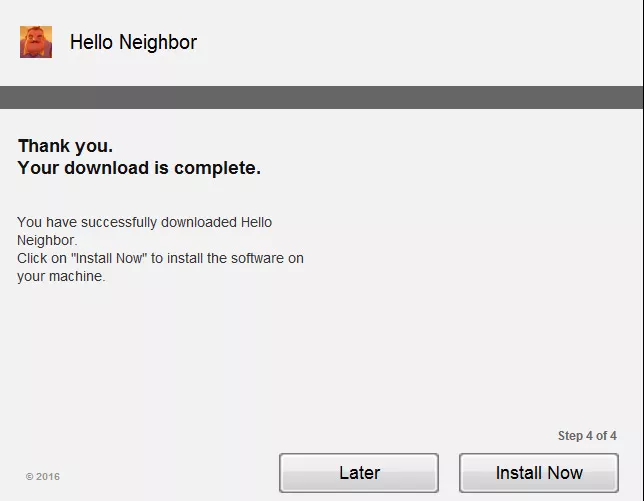 Now the final part of the installation you will see this box: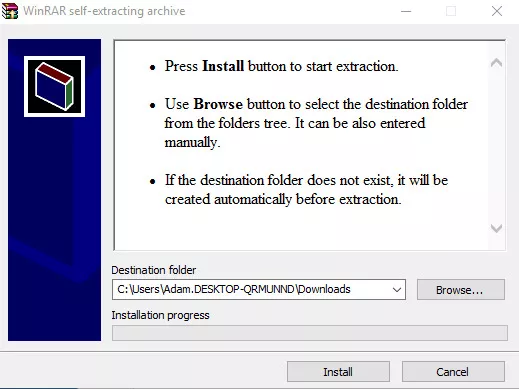 Just hit install again and wait a few seconds and you're all ready to play Hello Neighbor!

How to play Hello Neighbor
In this guide I'm going to try to give you some tips as to how to be successful in the absolutely terrifying game Hello Neighbor, forget the bright cartoon like graphics this game is incredibly scary, another ...