How to Play Hello Neighbor
How to play Hello Neighbor

Date: 2016-11-04 07:01:27
By: Adam Singleton
Rocky Bytes Score

Very Good!
In order to follow this guide you will need to download Hello Neighbor. Please click the green button below.
In this guide I'm going to try to give you some tips as to how to be successful in the absolutely terrifying game Hello Neighbor, forget the bright cartoon like graphics this game is incredibly scary, another very cool feature of the game is that for each time you fail the game will get even harder, if you keep trying to reach the house via the same route the neighbor will start to set traps for you.
Now of course you want the satisfaction of entering the house on your own and finding out the secrets your neighbor holds but hopefully there will be a few tips for you here.
If it's night time you can shut down the power by the lamp post just outside your own house which will give you the cover of darkness to try to sneak in to your neighbor's house, now make sure you observe the house from outside try to make sure you are patient enough to watch and wait to see which of the rooms the neighbor is currently in and then avoid that room but beware he is sneaky and is likely to creep up on you from anywhere.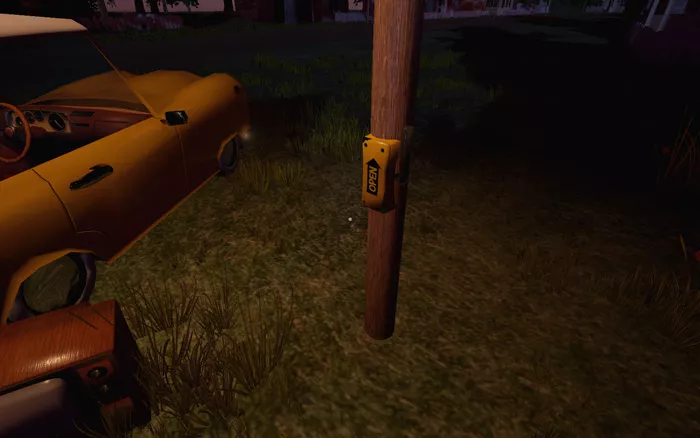 Once you get in to the house you will need to try to find a way to get the planks of wood from the door, this can be done if you manage to retrieve the crowbar from your neighbor's garage or I think it is also possible if you find the hammer but don't quote me on that.
Behind the television in the living room you will also find a key which will help you to open the door, and the last thing that you will need is the key code to enter the pin on the key pad, this can be found behind one of the paintings in your neighbor's house, should your neighbor see you, you will need to run and hide quickly before he catches you, you can run back to your own house and shut the door to your bedroom or if you don't have that much time it's also possible to hide in the wardrobe in the hallway of your neighbor's house but make sure to close the doors behind you.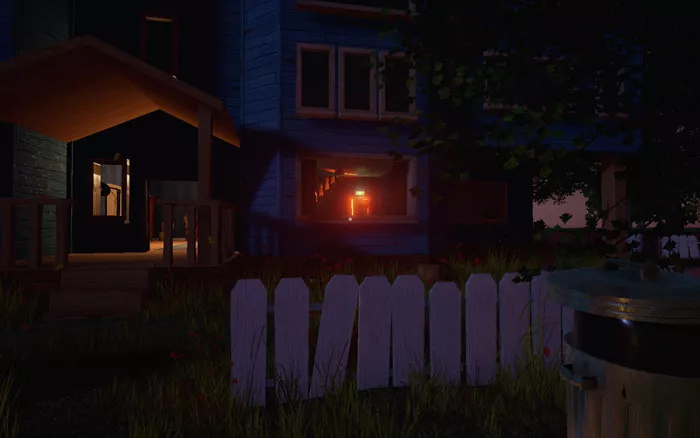 With the game increasing in difficulty each time you fail you will need to try many different techniques and ways to get in the house while trying not to get caught by your scary neighbor but be warned he can pop up from anywhere and fail too many times he will follow you to your house and try to reach inside and grab you.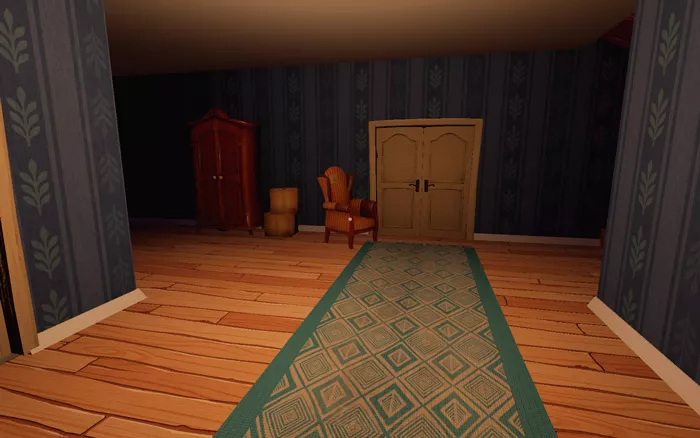 Admittedly we are still yet to find out the secret for ourselves because the game is so terribly difficult but it a fantastic and fear inducing game and we hope this guide has been of some help to you in progressing further not getting caught by your scary (Hello) Neighbor

How to install Hello Neighbor
Here's a quick guide to help you install the hugely popular game Hello Neighbor At the top left hand side of the review page you will see a green box that says download Once you click on the green button you wi