How to Install KeyLemon
Having trouble installing Keylemon? Take a look here.

Date: 2019-08-12 19:45:21
By: Baron Yeung
Rocky Bytes Score

Good!
In order to follow this guide you will need to download KeyLemon. Please click the green button below.
The security of your computer is extremely important, and face recognition is one of the most secure ways of protecting your computer. Unless you have a twin hiding away somewhere, it would prove extremely difficult to access your computer. Keylemon will help you
1: Download the file.
The first step to installing the file is to download the installer. Head on over to http://www.rockybytes.com/keylemon to pick it up from our very own website! The package isn't too big, so it shouldn't take over a minute.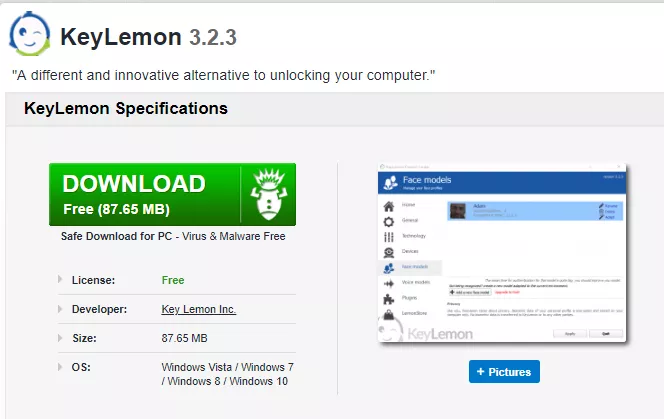 2: Execute the installer.
Double click it from either your browser's built-in download manager or from your downloads folder. As soon as you do that, the installer's window will pop up.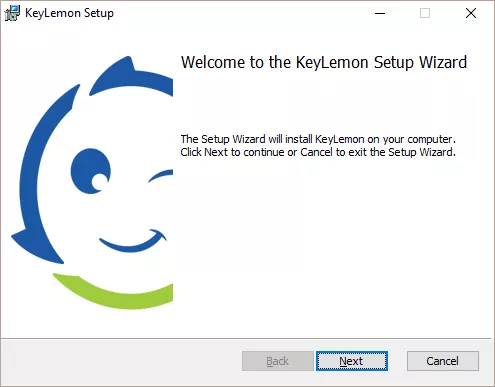 Click the highlighted "Next" button repeatedly to continue. If you want to exit the installation process, press Cancel. All data that was partially installed will be automatically scrubbed from your computer. Make sure to read each step carefully before you hit next, lest you accidentally select a language you aren't fluent in. Also make sure to select the proper location for the client - this will affect the default installation location of your downloads (though it can be changed).
Once you've made sure you've done all that, just sit tight as the program installs itself! With a decently quick write speed, it shouldn't take longer than three minutes.
Step 3: Running the file once.
After you've done all that, just run Keylemon. If you need help using it, then be sure to check our how to use guide!

If you're having trouble using KeyLemon, take a look at this guide!
KeyLemon is an incredibly useful program to have for the security of your computer, but it's not exactly intuitive to use. Take a look at our guide to figure out how to set up your webcam for your computer's ...