How to Use KeyLemon
If you're having trouble using KeyLemon, take a look at this guide!

Date: 2019-08-25 17:40:34
By: Baron Yeung
Rocky Bytes Score

Good!
In order to follow this guide you will need to download KeyLemon. Please click the green button below.
KeyLemon is an incredibly useful program to have for the security of your computer, but it's not exactly intuitive to use. Take a look at our guide to figure out how to set up your webcam for your computer's security.
Step 1: Create your face model.
After you're finished with your installation, you'll notice that the typical "Run program after installation" checkbox has been extended to include "and create my face model". Your face model is incredibly important, as it's what the program will use to lock your computer.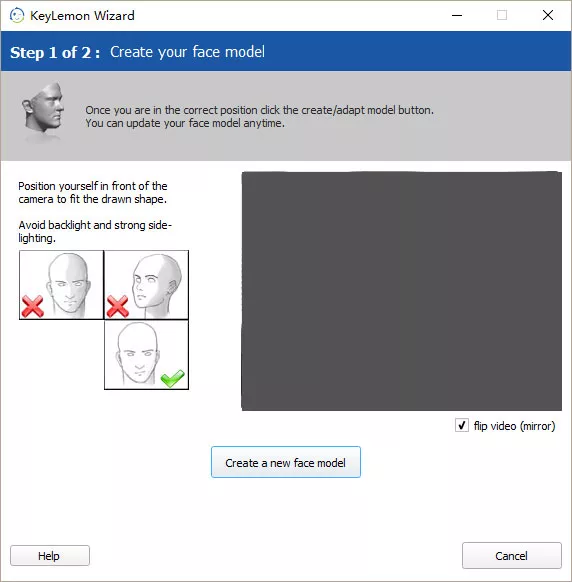 (I grayed out my webcam because I like my privacy)
When you boot the program up, this is the first screen you will come across. A square will form over your face in the webcam - this is what the program will use to create a face model. Be sure to face the camera straight on and avoid backlight as much as possible, just like you're taking a good picture.
Once you click "create a new face model", you'll have to stay still for a few seconds while it creates it. Afterward, a bar will appear rating your model's quality, as well as a small square appearing at the bottom showing exactly what it looks like. Green means good and red means bad. However, if it's somewhere in the middle, you should click "adapt my model". This should push it into the green.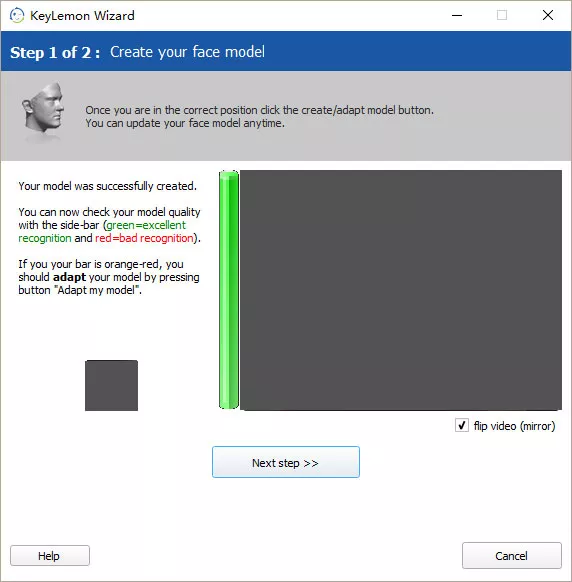 After that, you'll have to name the model and tie it to your Windows password. Make sure to have it handy so you aren't stuck on this step a lot longer than you should be.
Now you're done! That's all you need to do to set up Keylemon. Now, whenever you're on your computer's login screen, there will also be a Keylemon thumbnail on the login screen. You'll need to have your face in view of the webcam as well as your password to log in now.

Having trouble installing Keylemon? Take a look here.
The security of your computer is extremely important, and face recognition is one of the most secure ways of protecting your computer. Unless you have a twin hiding away somewhere, it would prove extremely difficult ...