How to Play Midnight Club II
A guide to getting started with Midnight Club 2

Date: 2015-12-30 03:44:28
By: Adam Singleton
Rocky Bytes Score

Good!
In order to follow this guide you will need to download Midnight Club II. Please click the green button below.
Midnight Club 2 is the racing game from Rockstar developers of the popular Grand Theft Auto series and if you are familiar with the GTA games then you will have no trouble adjusting to Midnight Club 2 as the physics are very similar. In this How to play guide we would like to help you get started with some basic instructions and hints and tips.
Midnight Club 2 How to play: Controls
The controls are very straight forward and although there are a few other options you will not need to use much else than the arrow keys although you may find space bar useful for swerving round those sharper corners but be careful not to lose control of your chosen vehicle.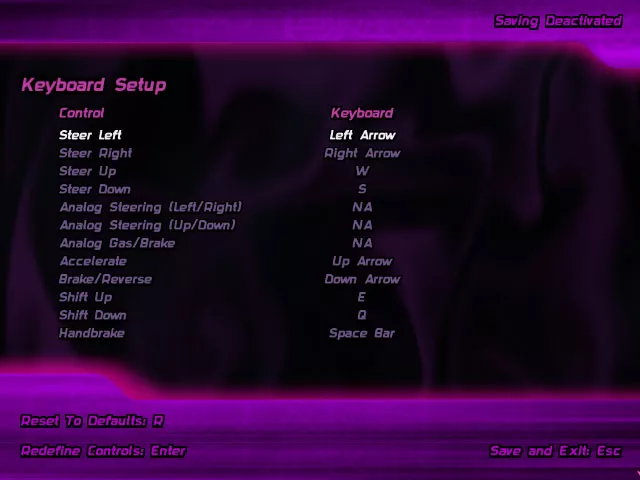 The controls are customizable and this can be done by use the arrow keys to scroll to the options screen on the start menu.
Once you have adjusted the controls to your liking it's time to race, it's worth using cruise mode to get used to the feel and controls of the vehicle and cruising around you will see the similarities this game has with GTA you can also smash through some doors and drive through shopping malls for example, there are also lots of alleyways and shortcuts to be found all over town.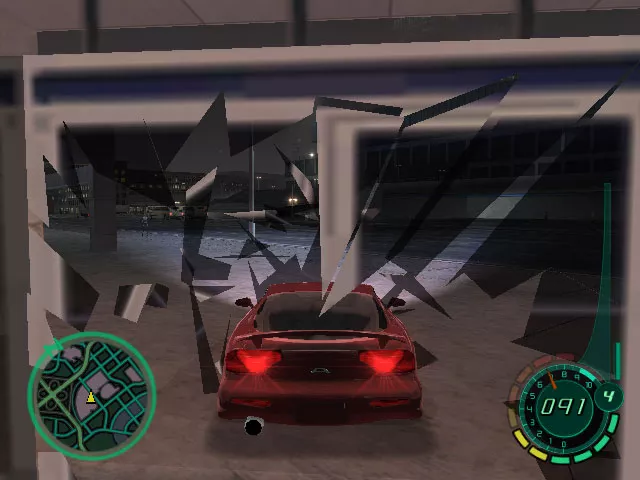 Midnight Club 2 How to play: Driving
Once you have got used to driving you can exit cruise mode by pressing escape and then scroll down to exit to front end which will take you back to the home screen from there scroll through the race options and you will be able to go race mode where you will be pitted against eight other drivers.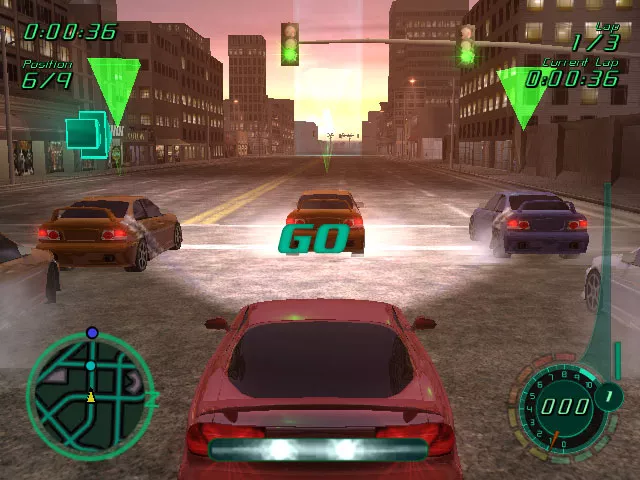 Although they are AI drivers they are not too slow and it can take a few racers to finish in a winning position. Using the arrow keys try to take the corners as tightly as possible this is also a good place to try to overtake other racers by taking the inside line you can gain ground on them.
Using the left or right arrow key and a the back arrow key at the same time you will be able to skid round corners, beware of other drivers though because if you hit one at the wrong angle and spin out you can lose a lot of ground on the other racers.
Midnight Club 2: Tips
As with all racing games Midnight Club 2 is not all about keeping your foot to the floor but looking for the best racing lines and using your brakes when necessary so as not to have high speed crashes and cost yourself too much time.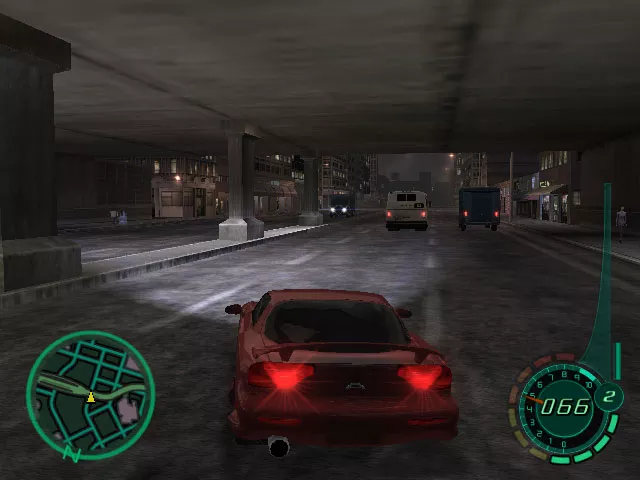 Remember brake in to the corners and accelerate out of them!
We hope you have found this Midnight Club 2 How to play guide useful and enjoy playing this game.