How to Play Octodad
A guide to getting started with Octodad.

Date: 2016-01-12 04:55:27
By: Adam Singleton
Rocky Bytes Score

Very Good!
In order to follow this guide you will need to download Octodad. Please click the green button below.
In this how to play Octodad guide we hope to give you a little help getting started with Octodad.
How to play Octodad: Controls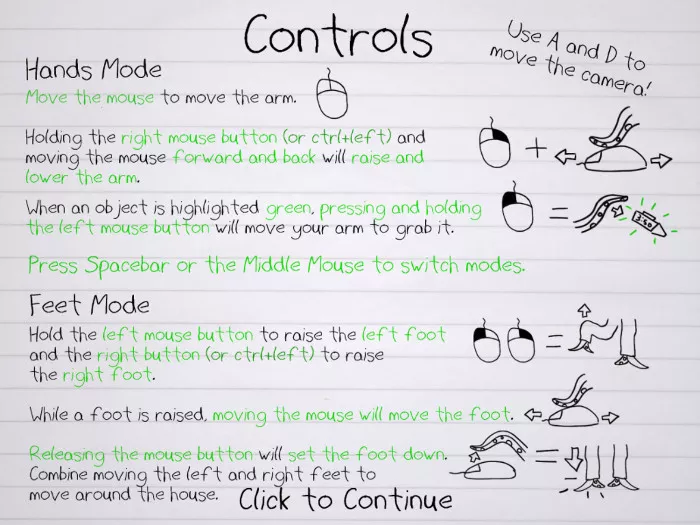 Octodad uses a complex but very clever system to control both his arms and legs (or should that be upper and lower tentacles?) you will start out controlling his legs, if you hold the left mouse button and move it forward you will move Octodad's left leg forward, then hold the right mouse button and this will move the right leg so to walk you need to switch between each mouse button alternately to form steps and move around, to use Octodad's arms hit the spacebar or the middle button on your mouse this will switch the controls from legs to arms, again use the right click button for right arm and the left click button for left, if you want to pick up an object click the mouse button for the arm while it is very close to the object you will see it then be held on the tentacle, if you want to walk while holding the object this is possible, keep the object in your grasp and click either space or middle mouse button and you will switch back to the legs/lower tentacles and you can start to walk again whilst still holding the object.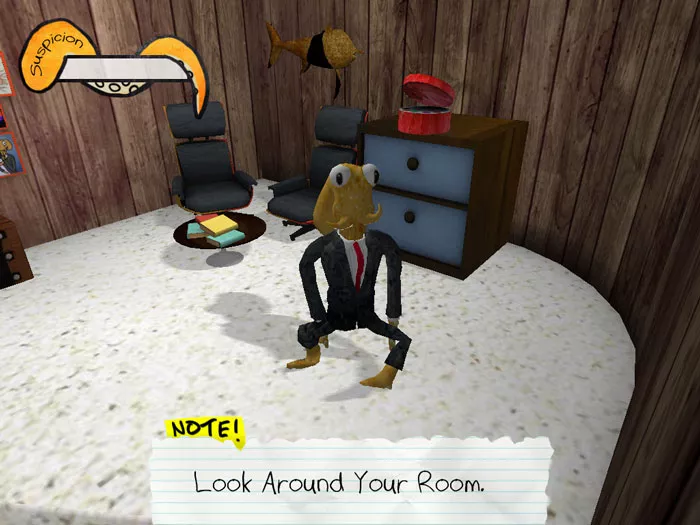 It can take a while to get used to controlling Octodad but once you do you will be able to find a nice momentum at least in the walking anyway. The tasks using Octodad's hands can be very challenging and it can take some time to get used to.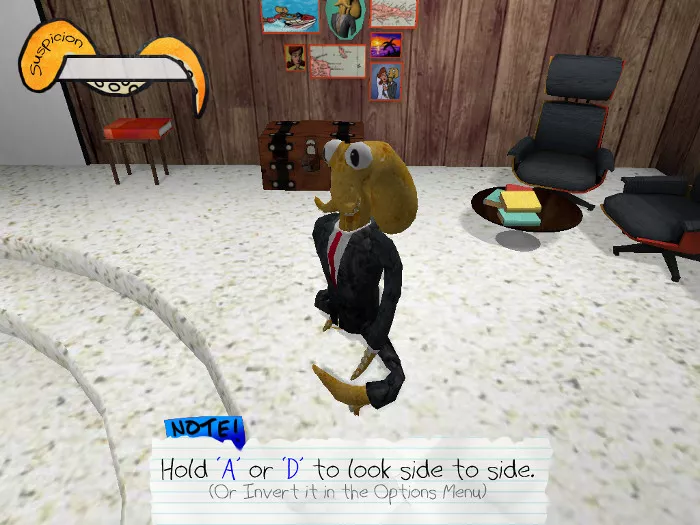 How to play Octodad: The Game
Once you have completed the basic tutorial you will have to move from the living room to the kitchen and complete some tasks and this is where it starts to get a lot more difficult, the first task you are given is to clear the kitchen, this includes mopping the floor, putting dishes in the sink and wiping the counter and whilst doing this you must keep your suspicion level down (which is shown in the top left corner) because if it goes too high then your cover will be blown and it will be game over for Octodad.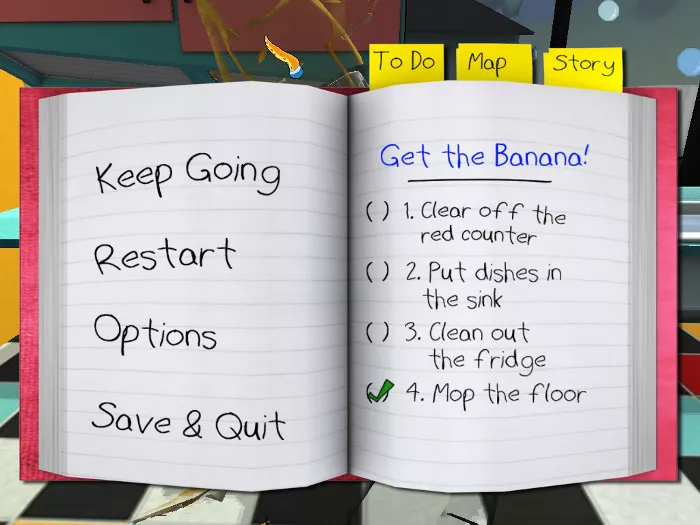 Once you are in the kitchen the floor mopping is easy enough you just need to use the hands to pick it up and then move around with the legs cleaning the patches of water on the floor just by passing the mop over the top of them, however the other tasks can be a bit more complicated, such as getting glasses in to the sink without dropping them, but they are all possible, and don't worry if it goes wrong it is always funny just remember to keep an eye on your suspicion bar, it make take you a few tries just to get used to moving Octodad around but once you do there is a very funny game to be played here.
We hope you have found this guide to how to play Octodad useful and that it will help you getting started.