"
Minecraft is an innovative game where we can construct and modify anything in a virtual world using cubes.
"
Minecraft Specifications
DOWNLOADFree (660.14 KB)
Safe Download for PC - Virus & Malware Free
License:
Free Trial
Developer:
Size:
660.14 KB
OS:
Windows XP / Windows Vista / Windows 7 / Windows 8
Rocky Bytes Score

It Rocks!
Minecraft Review

by Anthony Smith
Last Updated: 2023-09-01 15:13:26
Minecraft is an independent game that became very famous among gamers all over the world, and not for its graphics and impressive effects, but for its simple graphic engine and for the fact that everything is made out of cubes.
The addictive side of Minecraft is based on the freedom it offers: we can make anything we want anywhere we want, gathering raw materials and building any object or construction with them afterwards, this all combined with the best of role-playing games, graphic adventures and puzzles. Moreover, this Minecraft free download for PC has a multiplayer mode widening the gameplay even more as we can share our creations and help each other for obtaining determined objectives or simply live unlimited adventures. Be sure to keep up with this download for Minecraft latest version.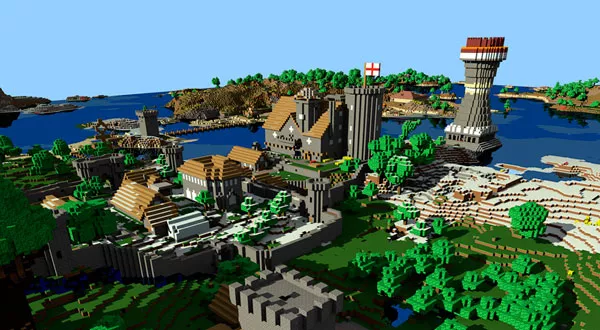 The game has different modes, one of them focused only on building using unlimited resources, where we will be able to fly and will be immortal. The other two modes are more adventure-like, with food, limited lives and resources, as we will have to collect them on our own and create different tools, materials, build a place where to hide from our enemies and so on. In fact in the adventure modes we will face the danger, like various animals and creatures which we will have to kill or avoid them for going forward.
The Hardcore mode on the contrary doesn't give us a chance to recover in case we die: the map gets deleted. It's a mode which brings a nervous touch to the game and is more complicated, as we will have to be very careful going along the Minecraft's random worlds for not losing all our achievements. Apart from that the basic mechanics of the game is the same, all in the Minecraft universe is made out of three-dimensional cubes of smaller or bigger sizes: the ground, the characters, trees, animals, and all the elements of the game in general. In the beginning we can destroy any object like trees for getting some firewood or hunt small animals and so on. Starting from there the possibilities expand: we will be able to make our own basic tools for being more efficient in getting other necessary materials for bigger constructions, build our own place, make new armament for defending ourselves from the wild world around us, or simply prepare to go on an adventure of exploring the infinite and always different world. We also have to take into account that we can not only explore the territories that are in front of us but also, if we start digging, we can discover mysterious caves, volcanic caverns and even underground rivers. Moreover, using certain objects in a special way, we can access "secret" zones with new and surprising animals.
Watch the Minecraft Basics Tutorial below to learn more about the game:
This mode also has an endgame and a final boss, which other modes don't have. To reach the ending of Minecraft, you have to find an end portal and put 12 eyes of enders in it to activate it. You get these by killing blazes and endermen and combining blaze powder and ender pearls. Then, you can travel to the end, where you'll face off against the ender dragon. The boss fight itself isn't too difficult, but it can be confusing for first time players. You have to take out the various crystals on top of the towers first - if you don't, the dragon won't take any damage. You'll also have to watch out for the hordes of ender men scattered around the area, as you can easily accidentally trigger all of them to come after you. Then, once you destroy all the crystals, you can finally start damaging the ender dragon itself.
Once you manage to defeat the dragon, you'll be surprised to find that there is an entire ending sequence, and it's very much not what you'd expect. If you want to find out what it is, then you should give download Minecraft for PC right here.
The Construction mode has different dynamics: we won't have to worry about any kind of dangers as out character is practically immortal, it can fly and use all the possible unlimited objects and materials. This mode offers the most innovative constructions and maps, where the only limit is the creativity of the player. We can find complex binary code calculators that use railway as a cables, or a mini-processor of few bits built with constructions and switches. There are also videos with creations of other worlds or movies made completely in Minecraft. As the worldwide gamer's community is so huge, the contents created in the game are numerous and there are creations of all kind.
There are also adventure maps that are handcrafted by the community to give you a certain kind of experience. In adventure mode, you aren't allowed to break blocks or build blocks, meaning that you are guaranteed to play through something a certain way. A linear experience also lets the creator tell a stronger story, and the community is going really hard in this regard. In fact, many of these adventure maps feature scripting and even cinematic cutscenes - it's truly staggering what the community has been able to do! If a story driven map isn't up your alley, there are also parkour maps where you have to test your ability to traverse the environment. These are actually much more difficult than you'd imagine - you would have had no idea that there were so many parkour techniques in this simple game! Standing on ladders and fences has never felt this intimidating. Give it a shot right here with this download for Minecraft latest version.
As it is a completely free game system, the player himself decides how he wants to play and what he wants to do: those can be short games or huge projects that require many months and years of constructing, or online collaboration projects with other players.
Moreover, Minecraft is compatible with "mods" (Minecraft Mods) or modifications that the players themselves make to improve or add new features to the game. It is quite easy to find texture Mods or graphic packs for improving the visual appearance of the game, as the original graphics are not exactly brilliant, and neither are comparable to the old ones. Using these mods we can convert graphics engine into something much more visually pleasant without losing any of the standard features. We also have to take into account that all the game works with java, with all the advantages and disadvantages of it (it works on most of the gear with no compatibility problems, but the resources management is a little bit worse that of a conventional game). This game is so popular that on the java web page itself there is a link to errors solutions and that also leads to the Minecraft official website
The mods not only improve graphics; there are different other kinds, like adding new characters and powers, new environments, maps systems or themes, new game modes, personalized designs, additional weather conditions, robots for helping with different tasks and even excavators for being able to get materials faster. As we can see, the possibilities of the modifications are infinite, and this all in a game that has infinite possibilities by itself. You should give it a shot right here with this Minecraft free download for PC.
Moreover, the multiplayer mode significantly changes its development, from being able to create worlds up to achieving goals faster with the help of other players. Anyone can create his own server for free. For doing that you just have to download Minecraft Server and adjust the server to the game modes you want to use and modify many more specific features of what happens and can happen in other worlds. The server also saves a copy of the world each minute, so that we don't lose our and other player's data on an accidental crash or any other problem. It is also possible to protect the servers with a password, making it visible only locally or opening it to anyone. The players can communicate inside of each server with the incorporated chat, which you can open by pressing T button. Anyways, it is more common to use VoIP messaging systems, like RaidCall which provides a faster, more fluid and natural communication.
Watch another Minecraft Video playing on a Multiplayer Server:
There is also the Minecraft Pocket, an Android version which has been improved from the limited "creative mode" to including survival modes and WiFi multiplayer modes from tablets or smartphones. It still lacks some elements and options to be the same as the PC version, for example, the mods support, but it is still a good alternative to playing on PC. For those who are more into using consoles there is a conventional Minecraft version for Xbox 360 distributed by a different company and available for download from Microsoft online shop.
It is also possible to try the first version on web browser available in the official web page: the "minecraft classic" 2009, which we can try for free and see how the game started.
No matter the mode of the game we want to play, Minecraft offers infinite environment with different areas to discover in a world where anything we want can be possible. All in all, it is an independent game which has great playability and offers infinite possibilities, and it will provide many hours of entertainment. In fact, it has been awarded as the best game, the best innovation and the best independent game. In general words, it is a revolution in the PC game's market of the independent "Indie" games kind. And all of that thanks to the innovation and playability. Some of its characters or "monsters" like the Creepers, green color creatures which explode when we get close to them, have become iconic (there are a lot of tees, toys, stickers, books, etc.) This is with no doubt one of the most revolutionary games of the last years. Give it a shot here and download Minecraft for PCLearn more about Minecraft with this presentation:
Minecraft Maps:
Minecraft Map Pack
Minecraft Textures:
Minecraft Textures and resources pack
Minecraft Skins:
Minecraft Skins Pack

Some Minecraft mods:
Rei's Minimap
Optifine HD
Mo' Creatures Mod
XRay Mod
Millenaire
Minecraft Awards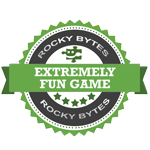 Award Received: 2014-07-03 04:59:19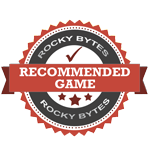 Award Received: 2014-07-03 04:58:08
DOWNLOAD NOW
Safe free download - Tested Virus and Malware Free
At the time of downloading Minecraft you accept the terms of use and privacy policy stated by Parsec Media S.L. The download will be handled by a 3rd party download manager that provides an easier and safer download and installation of Minecraft. Additionally, the download manager offers the optional installation of several safe and trusted 3rd party applications and browser plugins which you may choose to install or not during the download process.