How to Use Minecraft
A guide to the new Nether.

Date: 2020-09-12 03:20:09
By: Baron Yeung
Rocky Bytes Score

It Rocks!
In order to follow this guide you will need to download Minecraft. Please click the green button below.
The Nether update has finally arrived to Minecraft, overhauling the hellish alternate dimension to something that plays completely differently from before. Here's a quick explanation on how you can approach hell- er, the Nether.
The new Biomes:
There are a bunch of new different Biomes now. Here is a list of all the new biomes that you can come across: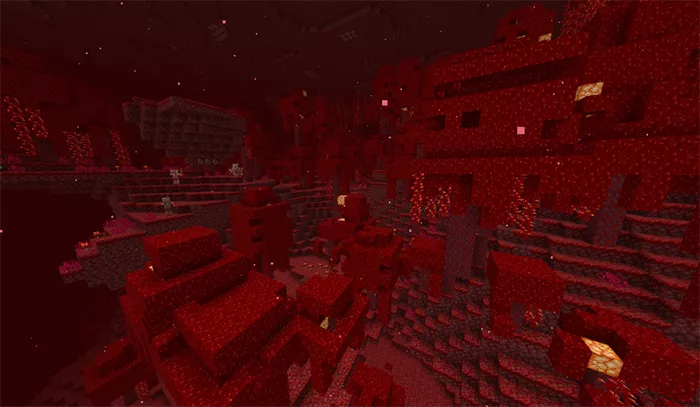 Crimson Forest - This biome is...well, red. Here, you can find mobs like the new piglins and hoglins that we'll get into later, as well as these Nether only plants that can be used as wood in crafting recipes.
Warped Forest - This area is much like the Crimson Forest except not red, and full of warped fungi. This biome is full of blue-green hues and endermen. Ironically, since there aren't many threats other than Endermen, this makes it one of the safest areas of the Nether to live.
Basalt Delta - These chaotic biomes are filled with nothing but basalt and blackstone, and it's constantly covered in fog that looks like ashes. There are a variety of archipelagos separated by lava seas nearby. This is also the most mountainous biome in the Nether.
Soulsand Valley - a valley filled with...well, soulsand. There are also skeletons, ghasts, and blue fire. Since your mobility is reduced on Soulsand, you'll want to have a soul speed enchantment - otherwise, you will be easy pickings for the variety of ranged monsters.
Nether wastes - This is pretty much just the default Nether you know and love, except now with the new piglin mobs and bastion remnants.
The New Locations:
There are also new landmarks to find in the nether, filled with rare loot.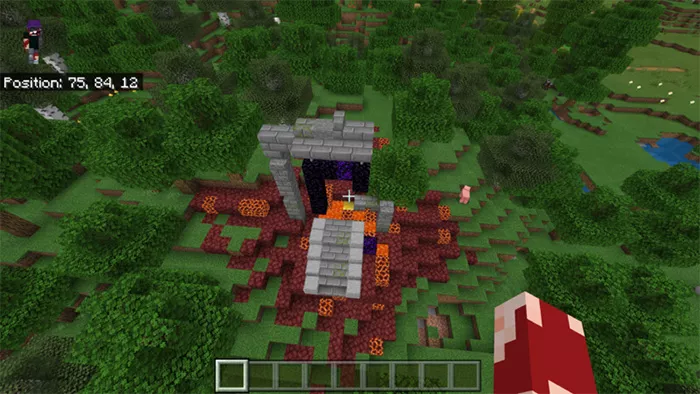 Bastion Remnant - It's a massive building filled with loot and piglins that will get angry as soon as you open their chests. It's huge, messy, and confusing.
Ruined Portal. It's a nether portal but...ruined. There's obsidian, gold, and a variant of glowing obsidian that lets you craft a respawn anchor.
The New Mobs: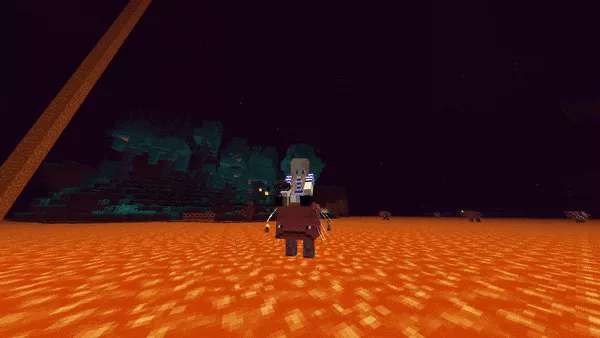 Piglin - These mobs are the most numerous in the Nether now. They're hostile unless you're wearing gold - in which case, you can trade with them. If you destroy anything gold or open any chests around them, they will also turn hostile. It's a very tenuous relationship.
Hoglin - Big, aggressive monsters that can be bred with crimson fungi. They drop pork and are befriended with warped fungi.
Zombified Piglin - They're pretty much the same as the old zombified pigmen. If you attack one, they all attack you. If you don't, they're neutral.
Zoglin - If you bring Hoglins into the Overworld, they turn into hyper aggressive Zoglins that will break your buildings.
Strider - Easily the most useful mob in the Nether. These guys are your main source of transportation, much like horses, except they can also walk across lava oceans. By tying a piece of warped fungus and using a saddle, you can ride them anywhere you want in the Nether.
New Resource:
Netherite - This replaces diamond as the best ore in the game. Its gear is better than diamond in every way in stats on top of being fire and lava proof. You'll need to find ancient debris in the lowest parts of the Nether and mine them with a diamond or netherite pickaxe. Then, you'll have to throw the ancient debris into a furnace to get Netherite scraps, then combine scraps with gold ingots for Netherite ingots to finally be able to create gear with the ore.
That's the overview for the biggest changes to the Nether. There are a ton of other little hidden things that you can find for yourself!