5 Minecraft Mods That Will Expand Your Gameplay.

Date: 2022-01-22 02:42:50
By: Baron Yeung

Minecraft took the game world by storm when it came out. In fact, it's easily one of the most popular games in the world now, even almost a decade after its initial release. Its gameplay loop, creative potential, and most importantly, its modularity, makes it one of the most popular targets for modding in gaming history. Many of these mods add more mechanics or straight up change its genre, but here are a couple of mods that simply augment the base game.
5. Resourceful Tools
Resourceful Tools is one of the many mods that will enhance the core experience. This mod will add a ton of tools that the base game is sorely missing. For example, you can utilize special tools to get more resources, but that's just the tip of the iceberg. You can also get unique resources that you can use to access a ton of new items...one of those being a super condenser where you can compress 729 blocks into a single, hyper compacted block for easy storage!

4. Farmer's Delight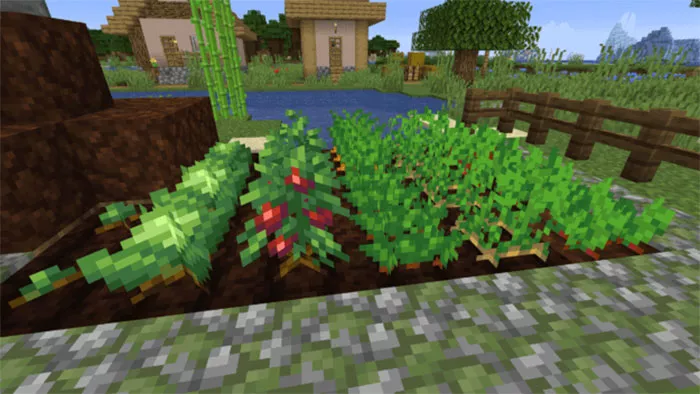 When it comes to cooking and farming, Minecraft is sadly very basic. However, Farmer's Delight aims specifically to fix that deficiency. This mod expands greatly on farming by giving you a massive variety of new crops to plant as well as create composte to nourish the soil much like bonemeal does.

However, it's in the kitchen where this mod truly shines. You can cook a ton of new goods, and prepare them using a bunch of different tools. For example, you can put cooked pork on a cutting board and use a knife on it to cut it into multiple pieces. You can then take these pieces and combine them with bread and veggies to make sandwiches or hamburgers. On top of that, you now have a pantry that will store veggies and various other tools. If you're a fan of the domestic roleplaying, then you should definitely download this mod.
3. Furnish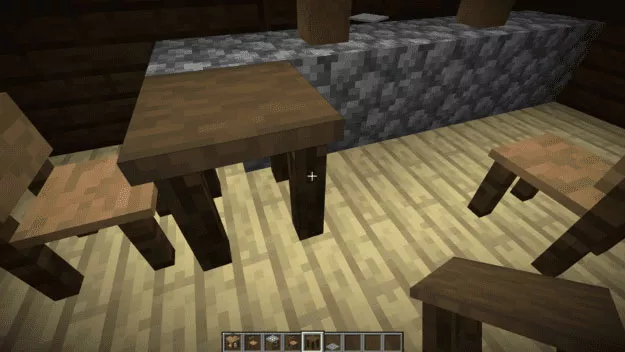 The community has used a ton of creative workarounds for furniture, but Minecraft natively doesn't have that much for all the interior decorators out there. However, Furnish adds a ton of crafting recipes specifically designed to add furniture to the game. So if you've ever torn your hair out because you couldn't make a table or a chair without using floating half planks or clipping armor stands into blocks, then you should definitely just give this mod a download so you can indulge in all your decorating.
2. Hexlands II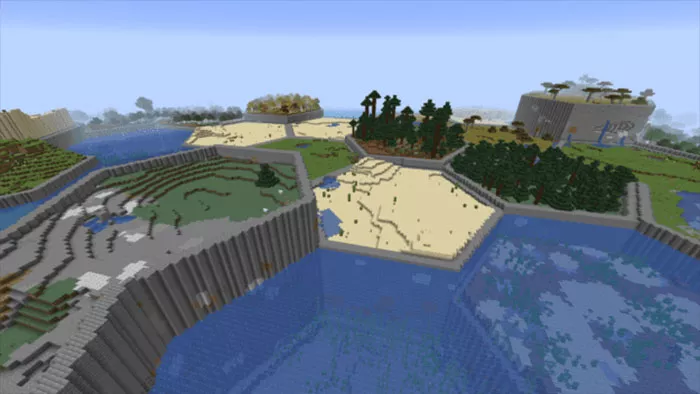 If you've ever wanted to experience Minecraft in a different way, Hexlands II is the mod for you. This mod will separate every biome into its own Hexagonal shape, which means that traversing through each biome will be much less of a hassle. If you needed easy access to Ice and couldn't find the snow biome, it's now become that much more accessible as you can traverse multiple biomes in the time it usually takes to traverse one in the base Minecraft. On top of that, a bunch of different ecological changes can be observed. Villagers will now migrate to other biomes and you may even see sand zombies and drowned raiding you alongside normal zombies all at once.
1. Conjuring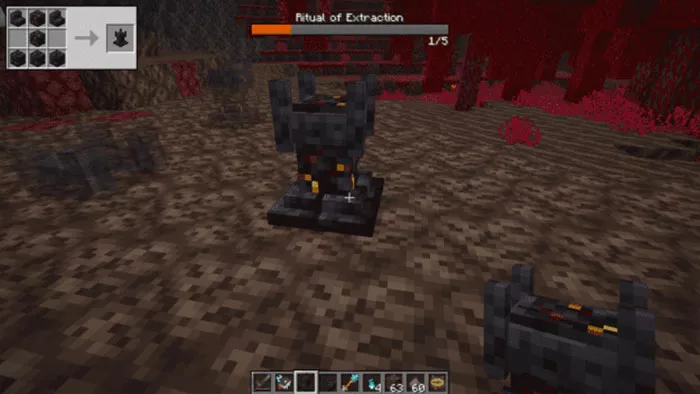 The last mod on this list is the Conjuring, which gives a very powerful ability - it lets you create your own monster spawners. However, this isn't exactly simple, as you have to utilize a ton of rituals and recipes to even get started. Thankfully, this is all stored in a trusty tome that the mod will provide you, so if you want to start getting into the arcane arts, this is where you would start.