How to Install Quest Failed
How to install Quest Failed

Date: 2016-12-22 09:59:44
By: Adam Singleton
Rocky Bytes Score

Acceptable
In order to follow this guide you will need to download Quest Failed. Please click the green button below.
The first thing you will need to do to download this colorful visual novel is click on the big green download box on the Rockybytes.com website.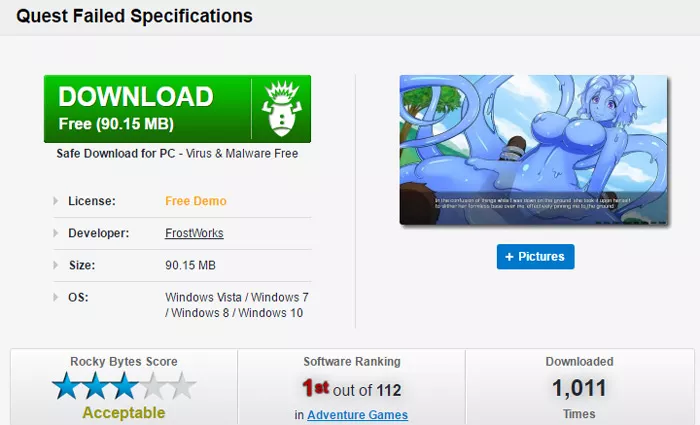 Once you have clicked the green download button a small box will appear in the bottom left of your computer screen.

Once that has fully loaded click on the box itself and it will open this: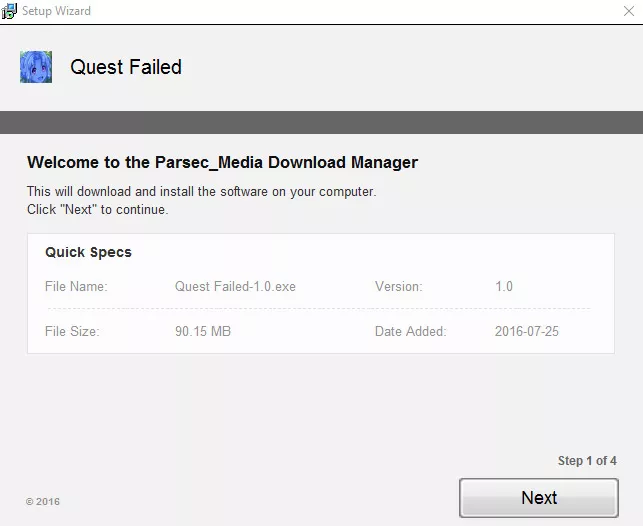 Just keep clicking next here until you get the option to install: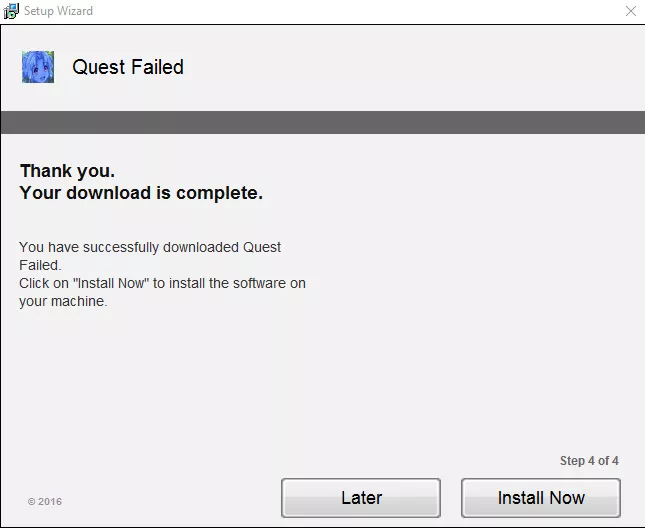 When you hit install now you will see the green bar filling up the box showing the game is being installed.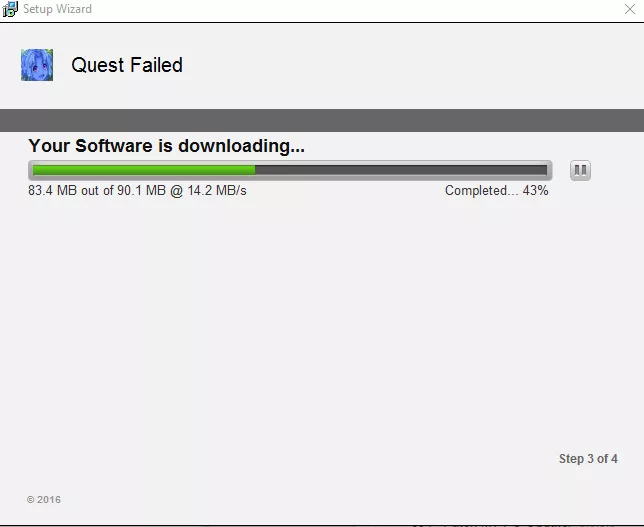 When it's finished you will see this box appear: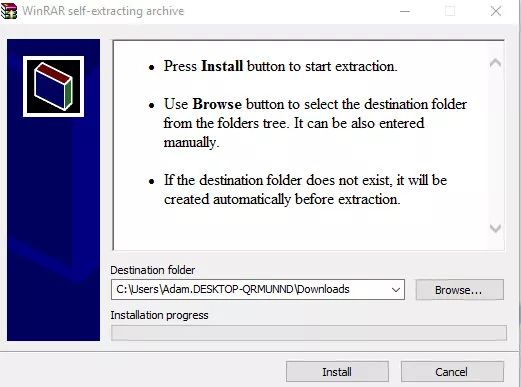 After you hit install a couple of seconds later your game will be ready to play and you're all set.