How to Install Sara is Missing
How to install Sara is Missing

Date: 2016-11-22 08:58:46
By: Adam Singleton
Rocky Bytes Score

It Rocks!
In order to follow this guide you will need to download Sara is Missing. Please click the green button below.
Sara is Missing is a fantastic and intense horror game and perhaps you need some help with how to download it so here's a brief guide for you.
The first thing you will need to do is click the green button at the top right there: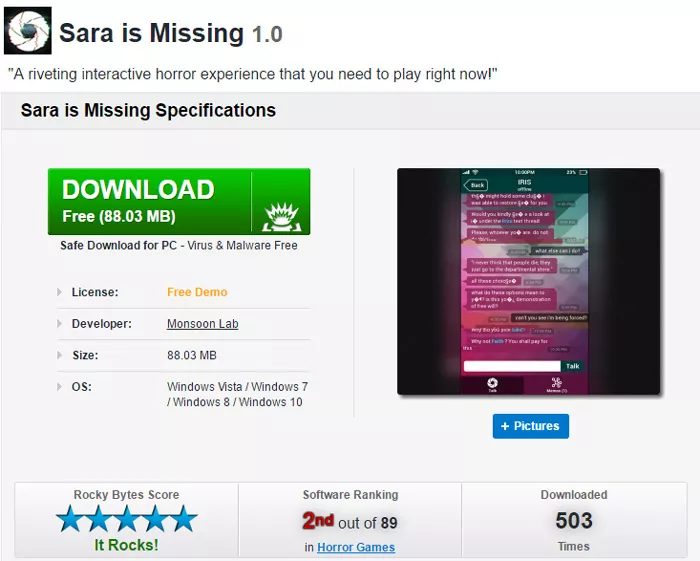 Once you have hit the green download button you should see a little thing showing you the installation is happening when you see this box pop up in your task bar:

When the small box has finished click on it and this box will pop up: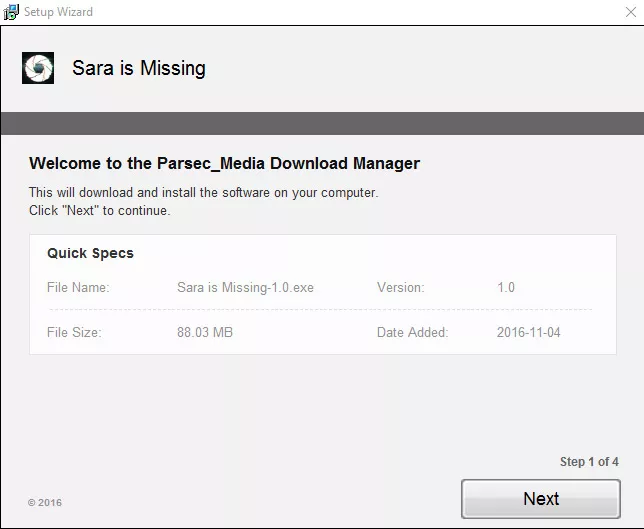 Now you just need to keep hitting next until you see the green bar showing you that the game is downloading.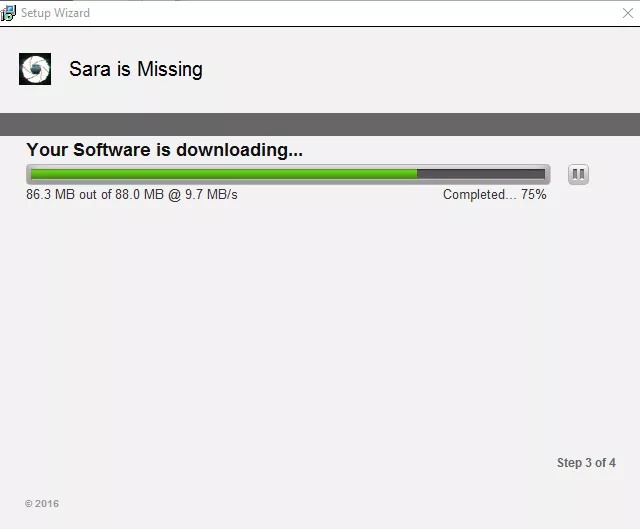 Nearly there now, after that green bar has filled up you will see this: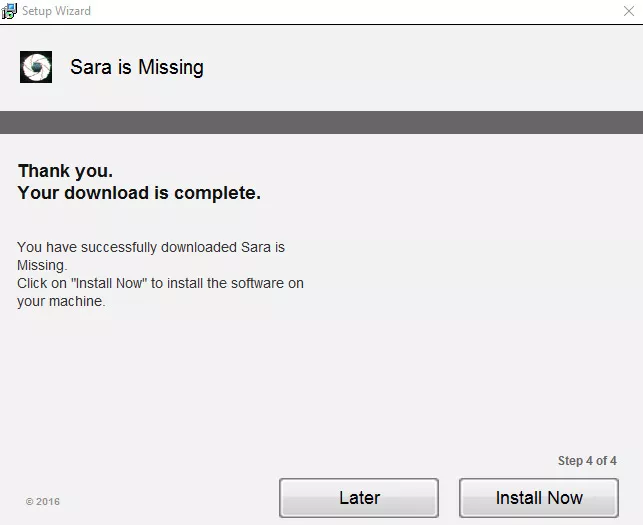 And finally you will see this screen: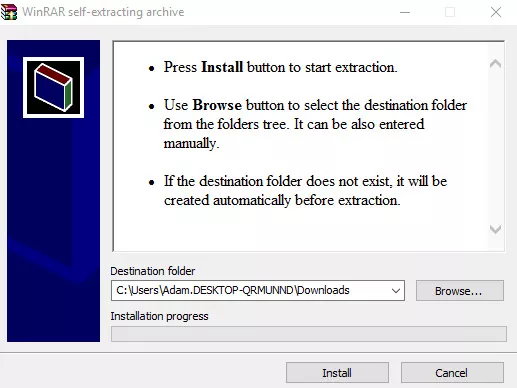 Once you hit install there a few seconds later the game will be ready to play now or you can choose to save it for later, but why would you want to wait though?

How to Play Sara is Missing
Sara is Missing is all about your choices so we can't really tell you exactly how to play or how to win it, it's not a normal kind of game and the choices you make will affect the outcome of the game, at ...

Happy Thanksgiving everyone, so with your bellies full of Turkey, and to recover from your hangover why not lie back and relax with some of our best free downloads, to celebrate over throwing the British what better way than to spend a few hours with the Command of War Beta Demo which is a really nicely ...
Everyone seems to love simulation games such as the very simple MSN messenger nostalgia game Emily is Away which was hugely popular although personally I didn't see all the fuss it was fun for a short time but it felt like there weren't many options available and you didn't really have ...