How to Play Sword with Sauce
How to play Sword with Sauce

Date: 2016-11-08 05:38:13
By: Adam Singleton
Rocky Bytes Score

Good!
In order to follow this guide you will need to download Sword with Sauce. Please click the green button below.
When the developer made Sword with Sauce to teach himself how to use the game engine he could have had no idea how popular it would become and the good news is he has decided to continue with development and because of this we thought you might like a little guide to help you play.
One of the great feature is the amount of different gadgets that are available to you but it can seem quite daunting so the first we'd advise you take a bit of time to learn the controls and how to bring up and use your gadgets luckily this can all be done from the helpful learn page on the title screen.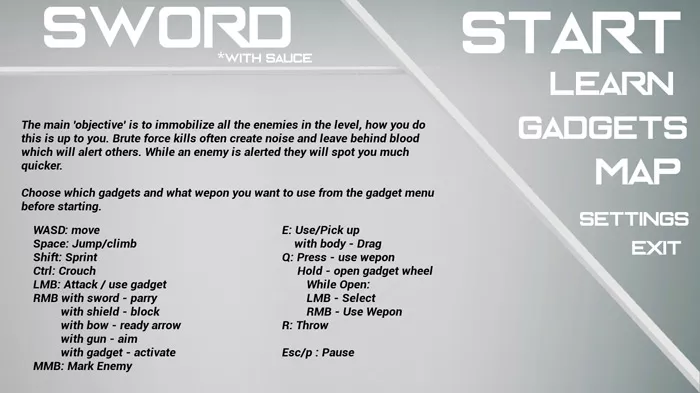 The most important thing in the game is to be stealthy and to have the most chance of surviving you will need to utilize all of the gadgets and special weapons available to you a good idea is to use items such as the throwing stars or tranquilizer dart from a distance to take out as many enemies as possible without being spotted.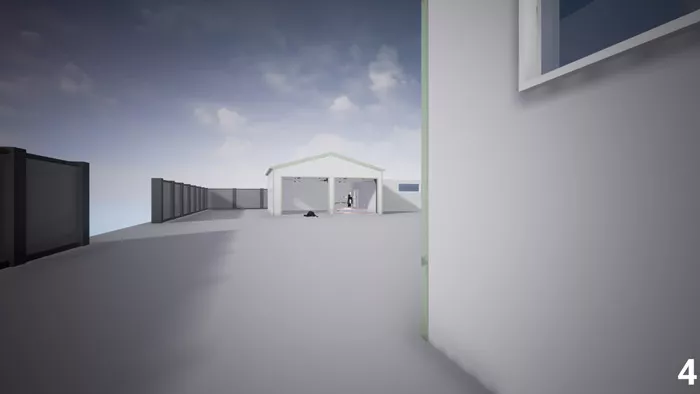 If you get spotted by just one enemy this is not too big a problem you can just use your sword to take him one on one but if you find lots of the enemies coming towards you, then use a gas canister to drop as many of them as possible and run for cover until the enemies have forgotten about you.
To quickly elevate yourself up to the higher level you can use the grappling hook but it can be quite difficult to master the controls of but you can also find a staircase within the house but be careful this area is heavily patrolled by the enemies.
You can also use a drone to see the location of your enemies or night vision goggles to see the locations of your enemies through walls.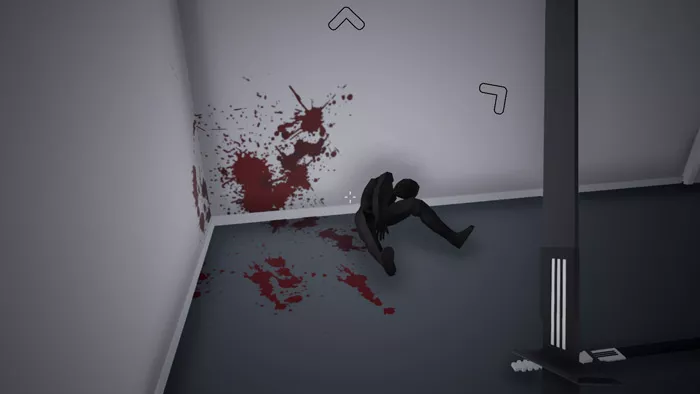 One of the most fun parts of Sword with Sauce is getting used to and trying out all the different weapons available to you and you will need them to make it past all the guards, if you kill a guard with your sword who is holding a machine gun you will also be able to pick up that gun and use it however be aware that firing gunshots will attract a lot of attention from the other enemies so it may be better to stick to just using your sword and gadgets but it's always very tempting to go gung-ho shooting at everyone in sight!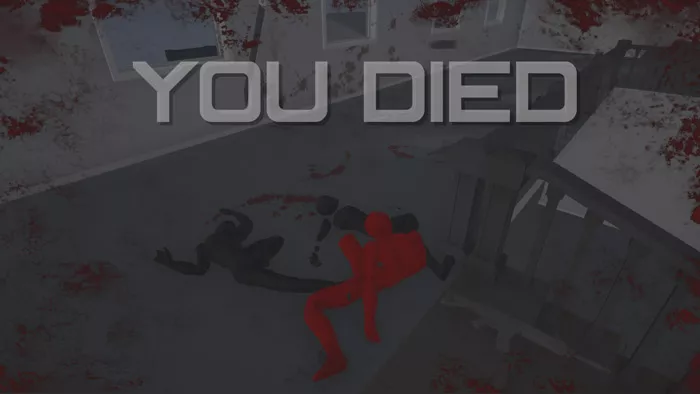 We hope this guide helps you to be a little more successful with Sword with Sauce and enjoy playing remember to follow us for all the latest updates on the development of the game.

How to install Sword with Sauce
The first thing you will need to do to install the fantastic Hitman-esque game Sword with Sauce is at the top left of the review page of it click on the green button that says download. That will then ...

It is coming up to three weeks since we have had a new build of one of the the most popular free games in the world (whilst it remains in development at least) and we are normally used to a clockwork like schedule from Yandere Dev of a new build each two weeks, but if sources are correct it could be that ...