How to Install There's Poop In My Soup
How to install There's Poop in my soup.

Date: 2016-02-19 04:12:50
By: Adam Singleton
Rocky Bytes Score

Good!
In order to follow this guide you will need to download There's Poop In My Soup. Please click the green button below.
Here is a guide to help you to install the popular yet pretty disgusting game, There's poop in my soup!
The first thing you will need to do is click on the green box in the top left corner of the main page for There's Poop in my Soup.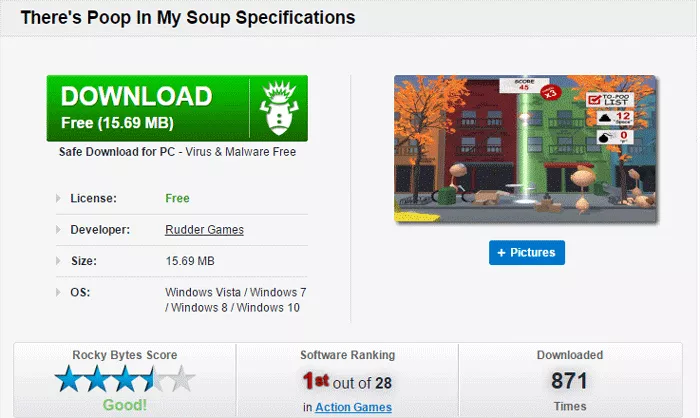 Once you have clicked on the green box a page should open that looks a lot like this: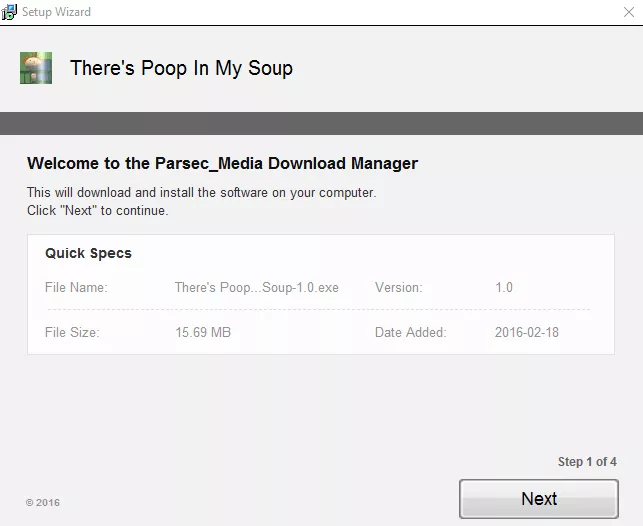 Just keep clicking next until you get to a box that looks like this: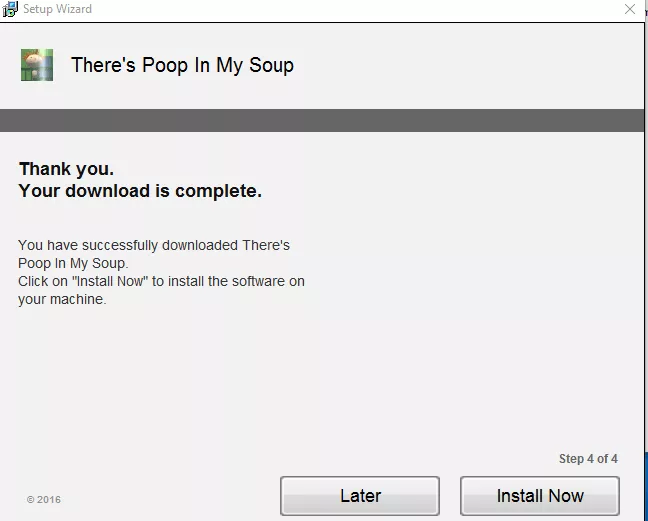 Now you may choose whether to download the full game file now or later, but surely you can't wait to start pooping on peoples heads so you will probably want to click install now.
It may take a moment or two to unpack your game and then you should see this screen:
Just click install again and within moments you should be playing, once you have hit that install button on this page within a few moments you should see this small box pop up on your screen: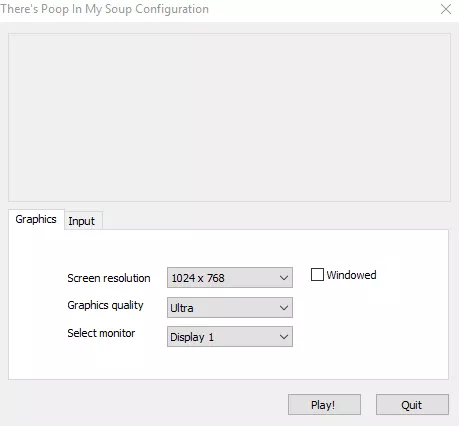 And all you have to do now is click on play and you can go and start pooping all over the place.
Have fun playing There's Poop in my Soup, we hope you have enjoyed this how to install guide and found it useful.

How to play There's Poop in my Soup.
How to play There's Poop in my Soup It's always fun ruining someone's dinner plans by pooping in their soup or perhaps giving them a dollop of brown ice cream and it's not chocolate ...