Vortex Guide
Have a midrange PC and love Skyrim? Try these mods out to improve your game's look.

Date: 2020-05-19 06:45:03
By: Baron Yeung
Rocky Bytes Score

Great!
In order to follow this guide you will need to download Vortex. Please click the green button below.
Skyrim is one of the most popular games around, but having the right mix of mods to make it beautiful can be challenging sometimes. Use this mod list to have a great looking game while also not taxing your computer too hard. Use this in conjunction with our guide on how to install mods to get it done. All of these mods are found on NexusMods.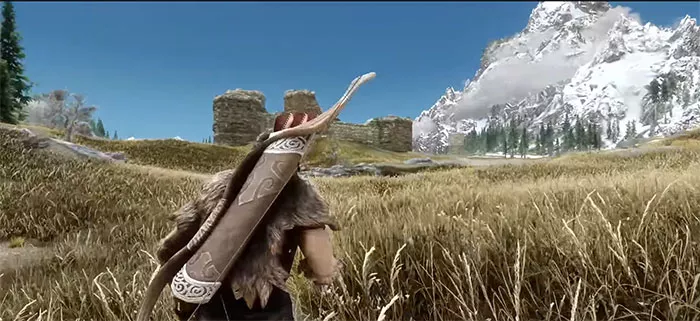 Kudos to Ultimate Immersion for this fantastic mod list.
The List
First, here are some mods that you should have no matter what kind of mods you're planning to install. These are the most essential ones out there.
1. SKSE64 - this is the most important mod of all as it expands scripting capabilities greatly and adds essential additional functionality to the game. If you don't have this, many of the mods listed will not work.
2. Unofficial Skyrim Special Edition Patch - This fixes a ton of issues the vanilla game has.
3. SkyUI - An elegant, PC friendly interface mod that has a ton of advanced features.
4. Static Mesh Improvement Mod - Edits many meshes in the game to improve their appearance.
Now, here are the mods that will make your game prettier.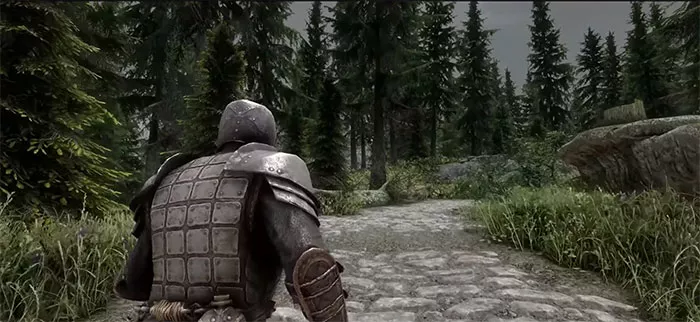 003. Realistic Water Two
Makes lake, marshe, pond, river and ocean water visually and distinct from one another.
004. Noble Skyrim 2k Textures
Overhauls Skyrims architecture textures with new ones.
005. Majestic Mountains
Creates more natural looking mountains by retexturing.
006. Fluffy Snow
Makes snow look more fluffy with a retexture.
006a. Fluffy Snow Majestic Mountains Patch
Patch Needed for Majestic Mountains.
006b. Fluffy Snow Windhelm Fix
Patch Needed for Majestic Mountains.
007. XPMSSE
Extension for HDT Physics Plugins and provides ingame customization features.
008. FNIS SE (Fores New Idles)
Allows you to add animation mods later in the mod list. Eg. Kill moves, walking replacements etc.
009. Immersive Citizens
Improves Artificial Intelligence of friendly NPCs (citizens) in order to make them act and react like true humans in relation to their environment or to an aggressor.
010. UNP Female Body Renewal
This is a female face & body replacer with good looking body proportions and realistic textures.
011. Diverse Dragons Collection
Adds 28 leveled enemy dragons with unique models, textures, & abilities.
012. Blended Roads
Creates a softer transition between road and land texture.
013. RS Children Overhaul
Overhauls the appearance of all children. Also adds some outfits and accessories.
013a. RS Children Patch Compendium
Patches RS Children mod so it's compatible with mods that require compatibility (e.g. Cutting Room Floor).
014. JK's Skyrim
An enhanced Skyrim cities and towns overhaul all in one.
015. Rugnarok - Special Edition - 2K
Re-textures all matts.
016. Rustic Clothing SE
High resolution rustic clothing texture overhaul for Skyrim Special Edition.
017. Skyrim Flora Overhaul SE
Adds new trees, grasses and plants and LODs to the game.
018. Veydosebrom - Grasses and Groundcover
Fills the landscape of Skyrim with beautiful combinations of grasses for a lush and vivid experience.
019. Enhanced Lights and FX
Creates a more dramatic and realistic mood to the Skyrim lighting.
020. Snazzy Furniture and Clutter Overhaul
Comprehensive overhaul of furniture and clutter throughout Tamriel.
021. Peltapalooza SE
Adds total of 9 high quality textured pelts for inns and houses.
022. Enhanced Blood Textures
Increase blood during combat and other features such as blood pools, blood drops, and extra blood for killmoves with ragdoll spasms.
023. Gemling Queen Jewelry SE
Improves the design and textures of jewelry.
024. Immersive Sounds - Compendium
A dramatic and extensively customizable overhaul of Skyrim's sound.
025. KS Hairdos SSE
Adds 655 hairstyles for humans and elves.
026. Sounds Of Skyrim Complete SE
Adds sounds from three individual mods, Sounds of Skyrim – Civilization, Sounds of Skyrim – The Wilds, and Sounds of Skyrim – The Dungeons.
027. Realistic Aspen Trees SE
Retexture of aspen trees for a more realistic and diverse look.
028. Bellyaches Animal and Creature Pack
This mod provides new and modified textures for wildlife, domesticated animals, and creatures in the game.
029. Landscape Fixes For Grass Mods
Reduces grass clipping with grass mods and carves paths to buildings.
030. Cutting Room Floor
A mod to restore several pieces of cut content in Skyrim Special Edition.
031. Smoking Torches and Candles
Adds visual smoke effect to torches used by the player and the NPCs as well as those mounted to the wall.
032. Total Character Makeover
A collection of carefully curated and optimized character improvements.
033. SkyTEST - Realistic Animals and Predators
Gives new artificial intelligence to animals for more realistic behavior.
034. Birds and Flocks SSE Edition
Adds dozens of bird and bat flocks and bird actors throughout Skyrim.
035. Natural and Atmospheric Tamriel
A complete weather, lighting and visual overhaul for Skyrim SE.
036. Embers HD
A modification that improves embers found in various fire sources.
037. Immersive Fallen Trees SSE
Adds fallen tree trunks over the rivers and around.
038. Amidianborn Book of Silence
High resolution texture replacer.
039. Racemenu
Complete overhaul to the character creation menu including new customization features.
040. Ruins Clutter Improved
This mod does improves textures and meshes and also corrects UV errors of many clutter objects, which can mostly be found in the dungeons of Skyrim.
(ENB) Ultimate Immersion SE ENB
Improves various graphical and lighting issues, adds meshes, etc.

Confused on how to use Vortex? Look at this guide!
Vortex is one of the best tools modders can have in the world, but it can be a little confusing to use. Follow these steps to apply your mods to your games! 1. First time setup You'll need to go through a few steps ...