How to Install aTube Catcher
With the help of this guide we will learn to install and configure aTube Catcher download manager

Date: 2014-07-18 05:28:41
By: Anthony Smith
Rocky Bytes Score

It Rocks!
In order to follow this guide you will need to download aTube Catcher. Please click the green button below.
When we open the downloaded program file we will get to the installation assistant which will take us through all the necessary steps to install aTube Catcher on our computer.
For going forward we just need to press "Next" button. There are several steps of the installation process: choosing installation options, where we can uninstall older versions of aTube Catcher previously installed on our computer, or create desktop shortcuts: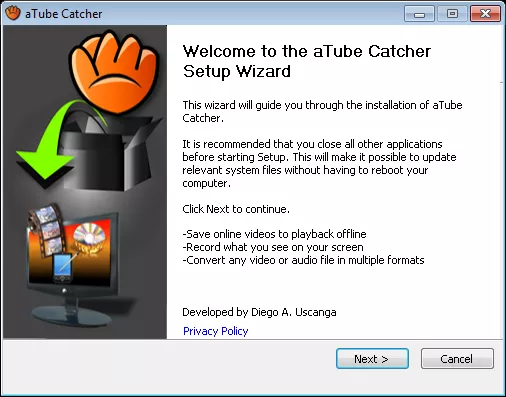 Then we will need to choose the installation folder. Here we will choose a folder where we will want to have the program installed. Normally it's left by default, but we can feel free to change it if we want: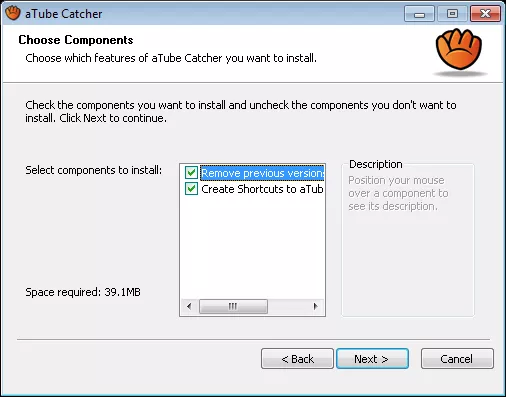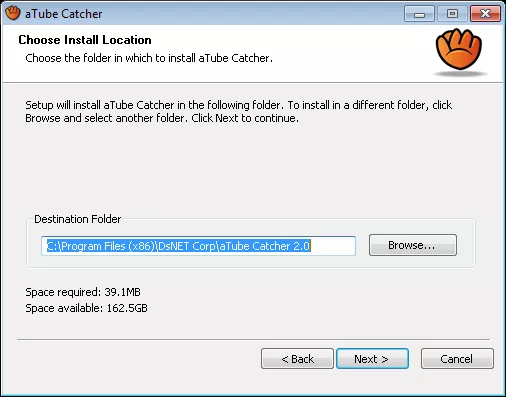 After that the assistant will ask to download an external and independent program, which we can choose to download or not. This other software is not essential for aTube Catcher functioning: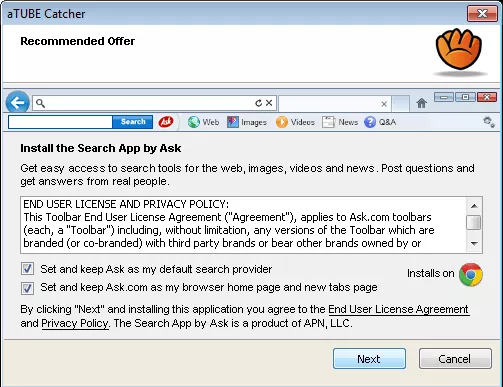 Later we will be able to see file copying process and when it's done we will have the program installed correctly.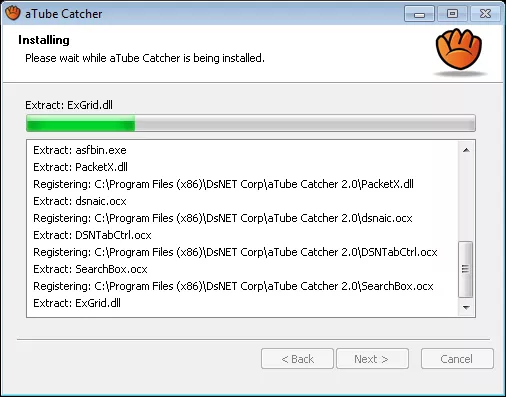 Now, the only thing left is to configure some initial features. For that we will need to open the program and first choose the language we will want to use in the program.

Now in the main window of aTube Catcher, in "Tools" tab we will see different features and options of the program. If we want to get to basic settings then we should choose "General settings" option.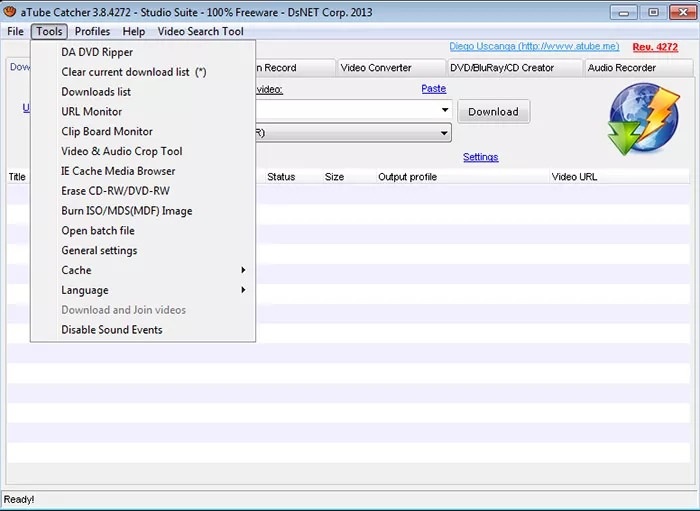 Here we have a window with different options for program functioning. Here we can adjust program minimizing by choosing "Minimize to system tray" or personalize visual options of different file formats or menus. There are also three buttons that serve to remove temporary files and links, check information on sessions of different servers.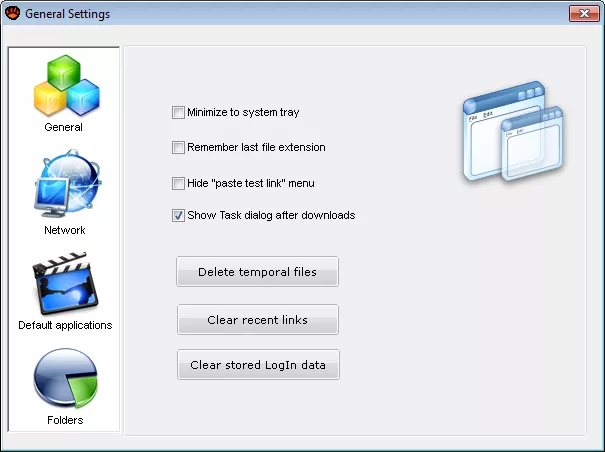 From the left sidebar we can go from one menu to another. Network section allows us to adjust wait time and disconnect options and configure Proxy settings.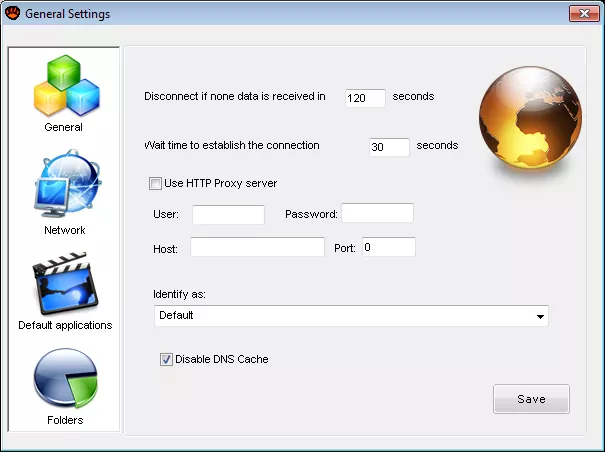 "Default applications" section allows to set our favorite video player and web browser executables. If we leave these fields empty, the default system settings are going to stay the same.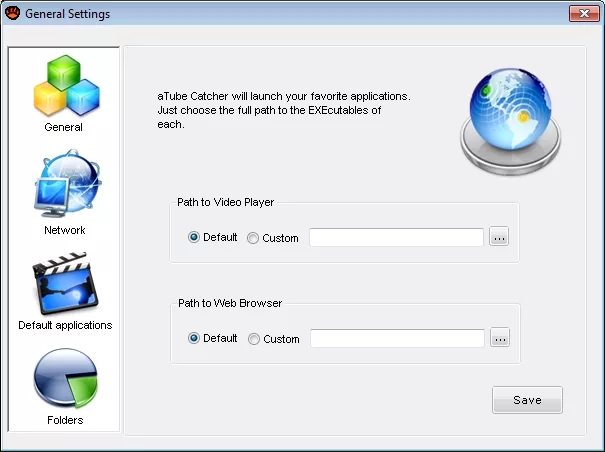 And finally, "Folders" section offers us to personalize default folders for temporary files and where the files converted by the program are going to be saved later on.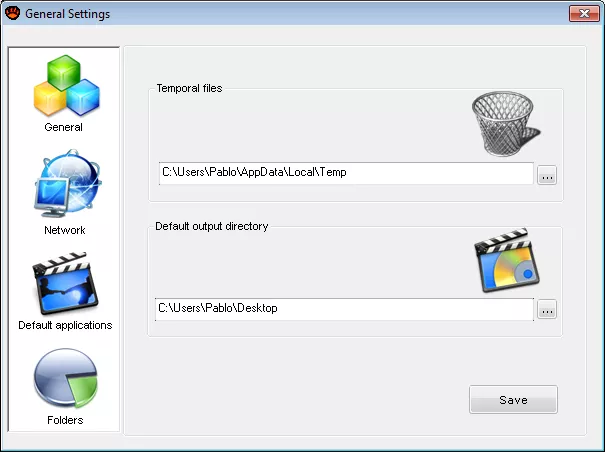 aTube Catcher is a program that doesn't require any initial configuration, as it is going to work with 100% default settings. Anyway, we can personalize it, and in this guide we have seen how to do so. In general, aTube Catcher will cover all our needs for downloading youtube videos. However, in case you may need some other software of the kind, you can download it for free from hundreds of selected programs on our website.

Learn how to download and convert online videos with aTube Catcher following these simple steps
aTube Catcher is a program that allows us to easily download online videos from websites like Youtube, Vimeo and any other website in general. Apart from this feature it also includes video DVD/CD/Blu-RAY burning ...