How to Play Bikrash
How to play Bikrash

Date: 2016-12-21 08:15:35
By: Adam Singleton
Rocky Bytes Score

Good!
In order to follow this guide you will need to download Bikrash. Please click the green button below.
When I first played Bikrash the game was in a very early prototype stage and was very rough around the edges although you could already see the potential for a game that retained the essence of one of the best games of yesteryear in Road Rash, whilst the game is far from the finished product there's been some great improvements made that make this feel much more like a game than the prototype it was and it's very exciting to see how Bikrash will develop in the future however we're not here to discuss the prospects of the game but to help you become a master at it.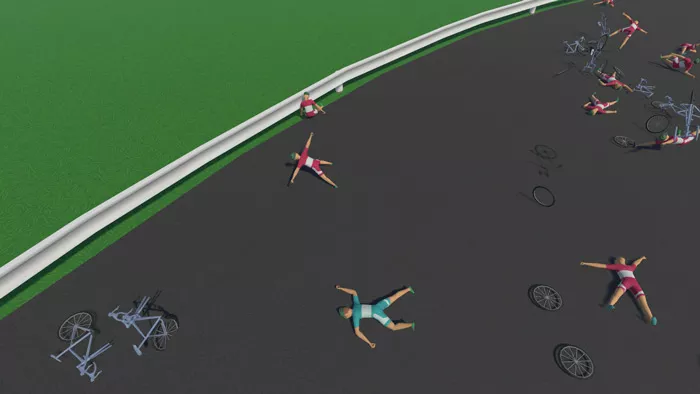 With the new elements recently added there is now chasms that you have to jump over which adds a new element to the game so let's go through the controls first of all so to move forward you use the W button, you can also now brake since the update (well sort of) by pressing S and to move left and right respectively is A and D, to kick your opponents you can use left click or the Q button to kick with your left leg and right click or E to kick with your right leg and to jump which is now an important thing to clear those ravines is the space bar.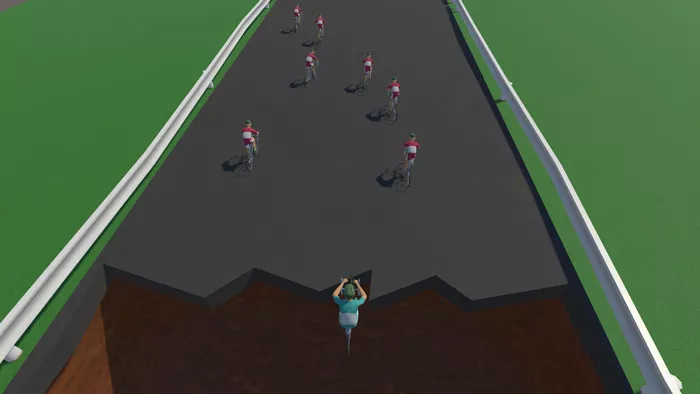 So let's talk about some tips for the game the steering system can be a little difficult and on occasion you will find it hard to avoid obstacles as there is no real ability or a sharp turn so you need to be prepared for what may be ahead take special care on corners as there tends to be a lot of debris from fallen cyclists, and as fun as it is to kick the other racers off of their bikes you need to make sure not to get too close or you will be both eating some tarmac so it's about picking when is a good time to kick the other racers but normally trying to avoid getting too close to them on corners is a good plan and save your violent tendencies for the straight lines.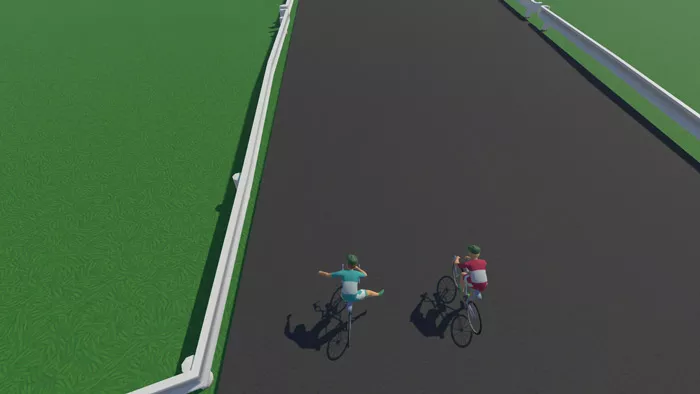 Now let's discuss the ravines, these are actually a fairly easy obstacle to avoid as long as you hit space in good time you won't end up at the bottom of it and your racer has a fairly decent jump distance whilst in motion so if your timing is early it shouldn't be a problem just don't leave it too late.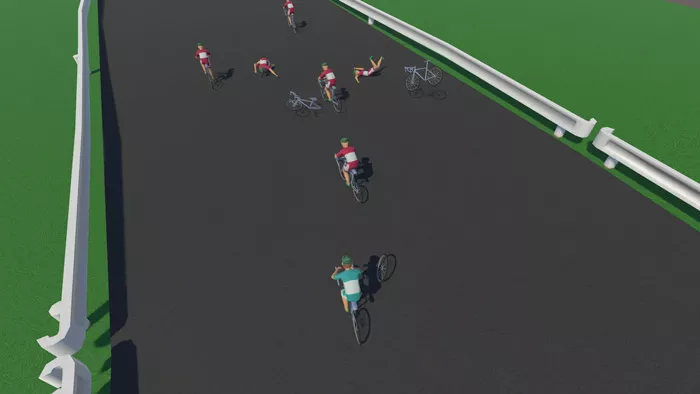 And that's about it, it is now possible to cross the finish line in Bikrash so good luck in doing so. We hope this guide has been helpful to you.

How to Install Bikrash
Here's a quick guide on how to install Bikrash. The first thing you will need to do is click the green download box on the Rockybytes.com website review page. Next this box will pop

Here we give you a rundown of our top 15 free games from the last 12 months (take note some of these games were released towards the end of 2016 but they were that good we decided to keep them in the list) they had to meet some criteria like being available to download without needing a steam account and ...

There are certain games we here at Rocky Bytes just never get tired of, if you're sick of the same old games and have no money to invest in the latest AAA game then here's a list of a few games that will provide with as much entertainment as most games that money can buy. First up we have my personal ...