Best Free PC Games of 2017

Date: 2017-08-29 08:11:10
By: Adam Singleton

Here we give you a rundown of our top 15 free games from the last 12 months (take note some of these games were released towards the end of 2016 but they were that good we decided to keep them in the list) they had to meet some criteria like being available to download without needing a steam account and that they are totally free, we did allow a couple of shorter games or even in one instance a game that is only a demo but all of the games we have picked are on merit and so without further ado here is our top 15 games of 2017.
Kicking off with no.15
15. Unbox: Newbies Adventure
Although only a demo we had so much fun with Unbox: Newbies Adventure it still makes it on to our list, the bright graphics and highly addictive game play make this one of the best demos available to download that we've ever had the pleasure of playing.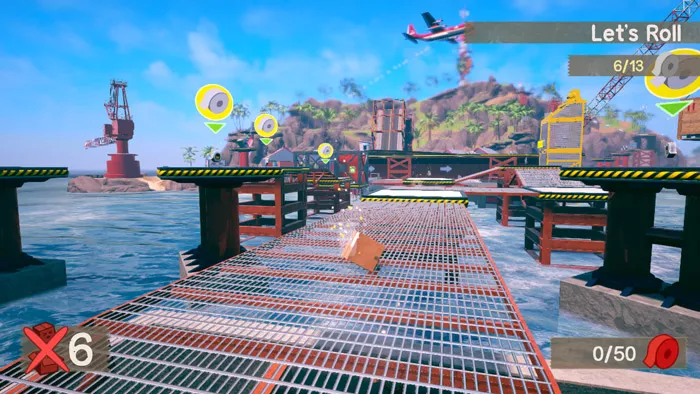 Download Unbox: Newbies adventure here.
14. Autonauts
Coming in next place is Autonauts and some may argue this should be higher in our list and we don't deny it's a great game, the only reason it's not higher is because of its similarity to another very popular game (cough cough Minecraft) but although comparisons are likely to be drawn Autonauts does have enough original ideas in it to make it a unique and interesting game that appeals to all ages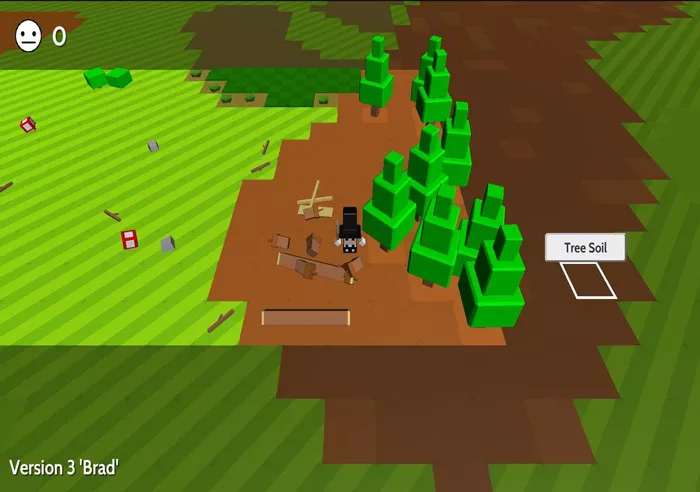 13. Ravenfield
Technically Ravenfield is a game of 2016 but we had so much fun with it that it still makes it on to our list, a low poly game but with outstanding backdrops that focuses on fun over anything else, it's really hard to find a good and interesting first person shooter and although the people are no more than blocks this is probably the best free FPS game you can get your hands on.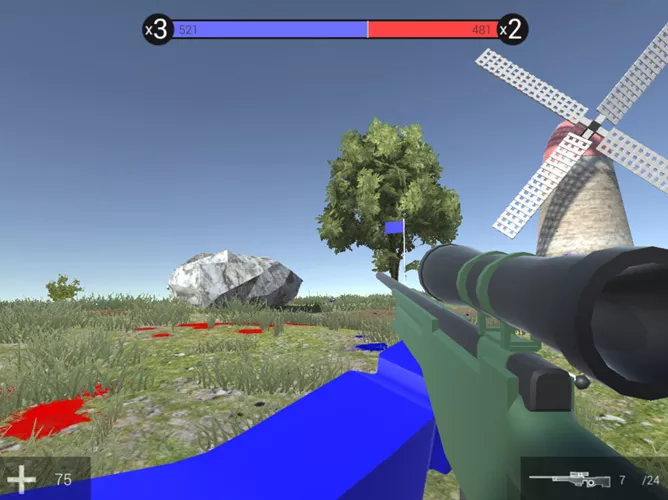 12. Rankr
Rankr is the first and only kind of expendable game on our list you probably think this a strange term and in that we mean that it might be a game you only play once and never come back to however the free games market is flooded with dating simulators and this is one the best we've played, it's basically Tinder: The game but much funnier and more interesting than the using the actual app and with multiple endings even if you do only play this through a couple of times you will definitely enjoy it.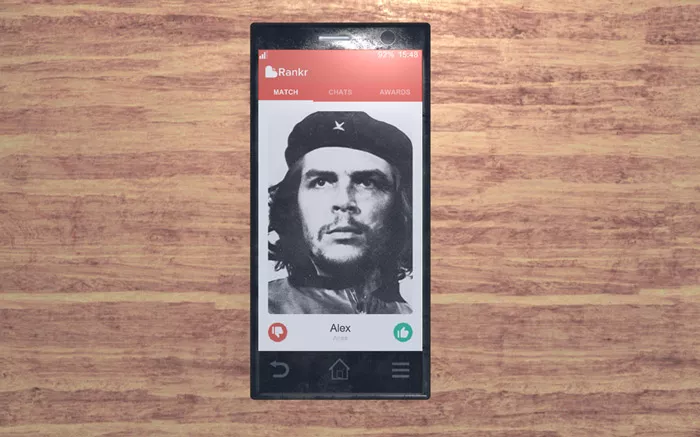 11. 90 Second Portraits
90 Second Portraits tells you the aim of the game in the title what they don't mention is how incredibly funny this game is, it can take a while to try to get used to drawing the portraits and you may find many of your clients are more than disappointed with your initial attempts. With a bright color scheme this unique game fully deserves its place in our list of top free games.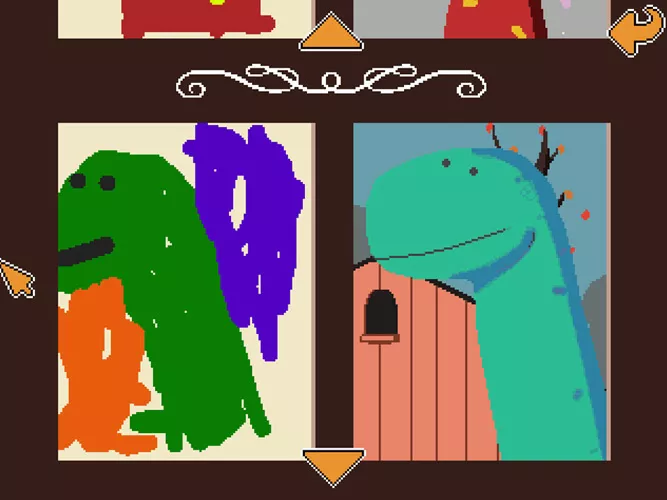 Download 90 Second Portraits here.
10. Passpartout
And from one art themed game to another Passpartout sees you as a struggling French artist and not only do you have to create your paintings but you must also set their prices and try to sell them from your studio/gallery, but be careful not to over or under your value your work, and you must balance all this while trying to pay your bills and making sure you don't go under! The 3D graphics in the game are charming along with almost every other aspect of this great game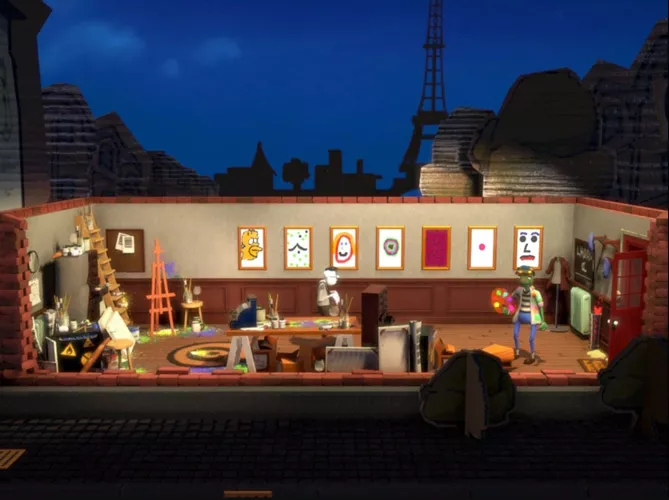 9. Bikrash
So Bikrash feels kind of under developed and It would be great if there was bit more content here but what can't be denied is how much fun crashing people off of their bikes is, as the name suggests this game takes a huge influence from the classic game road rash, however rather than motorbikes you can try to win the race by smashing your opponents off of their bikes but the most fun part overall is those epic crashes involving loads of other racers!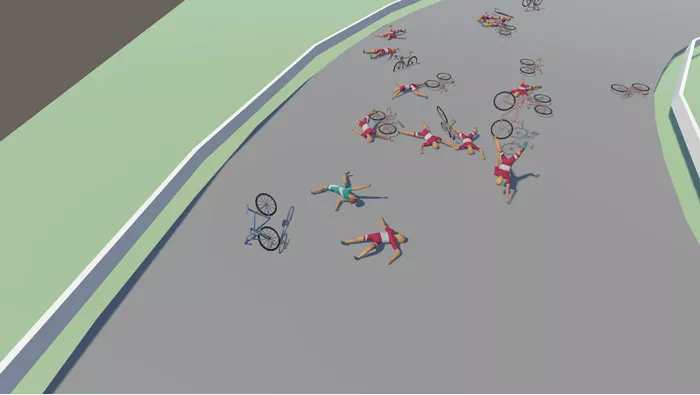 8. House Party
House Party is a largely unknown simulation game but it's so well put together and such a unique experience it is very worthy of its place on our list. Overall the game is about social interactions with other characters at the party and whether those interactions are successful or not successful or if even those interactions could turn out to be fatal, but there is also a whole load of mini quests throughout the game and things can change so differently each time that you play that this really is a simulation game that puts other sims to shame.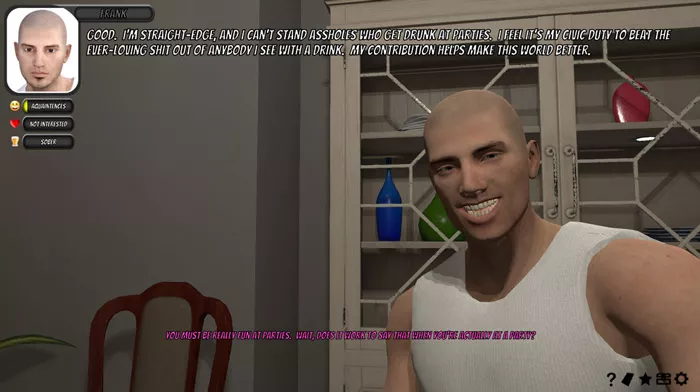 7. Bendy and the Ink Machine
Bendy and the Ink Machine was an instant classic and the only reason that it's not higher on our list is because you only get to play Chapter one of the game here (although more chapters are being released and can be paid for) however in just this one short segment you have a game which look fantastic, like being stuck in some kind of Disney themed horror movie with a really written and thought out story line and some of the best 3D animations ever seen in a free game this is one experience that no one should miss out on.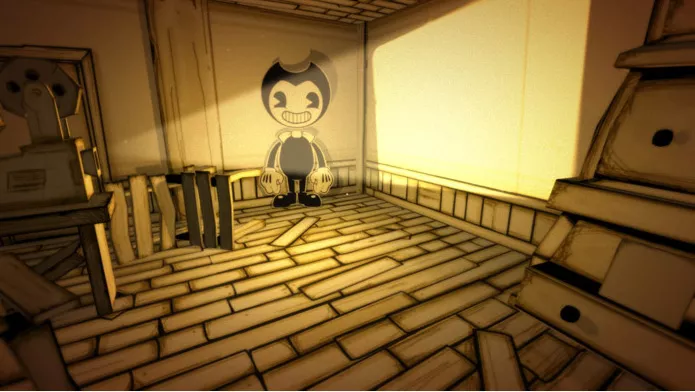 Download Bendy and the Ink Machine here.
6. Cheatin' Hitman
Cheatin' Hitman is a really fun idea for a game, playing as a Hitman who's having something of a moral crisis and has decided not to kill his marks but that he will fake their death and send them in to hiding, so the game is actually about setting up photographs and using the right backdrops to try and convince the people that have called for the hit that you have completed your job. A very unusual and fun game.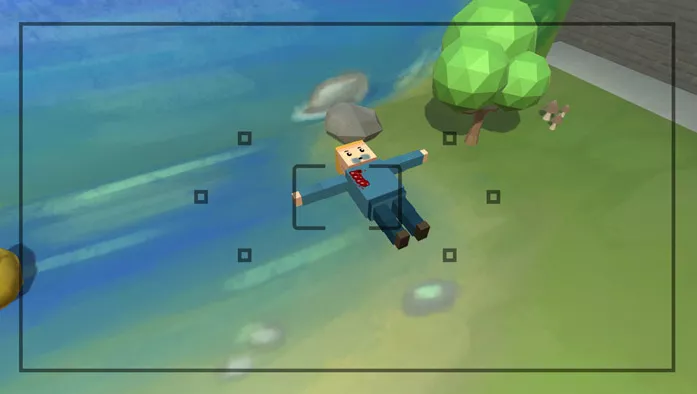 Download Cheatin' Hitman here.
5. Insatia
Insatia was personally one of the best games I have had the chance to play and although released at the tail end of 2016 it's so great it still makes it on to our list and in a deservedly high position, bright colors and easy to pick up and play this is one of those free games that you might plan to spend 5 minutes with but then could find yourself sitting there for 2 hours and still enjoying every minute of play, it would have been nice if there was a multiplayer mode but that doesn't take away from just how fantastic Insatia is.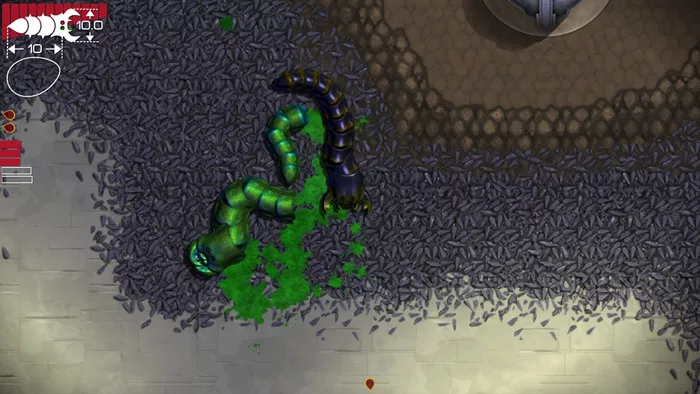 4. Angry Angry Dad
Angry Angry Dad is a game that never got the recognition it deserved in our opinion, this plays and looks like a premium game admittedly the overall game length is one very small flaw in an otherwise superb game and as it's free it's something we will complain about. The 3D graphics look great and learning all the tasks you have is incredibly fun, an interesting story line for a game also where you need to balance your tasks while trying to watch the big game on TV, well you just need to play it!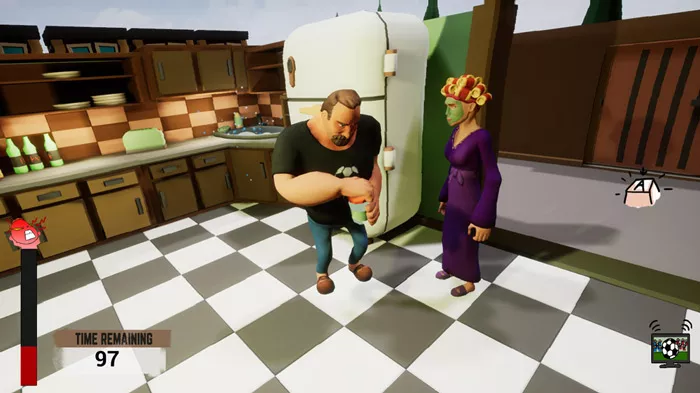 Download Angry Angry Dad here.
3. Guts and Glory
Guts and Glory is one of the funniest, goriest and silliest games ever and although still in development with more vehicles yet to be created and then crashed, the couple of vehicles you can already play on in it provide a whole lot of fun. The game is insanely challenging but also a whole lot of fun and very addictive with plenty of cartoon violence this has to be one of the years funniest and most playable games.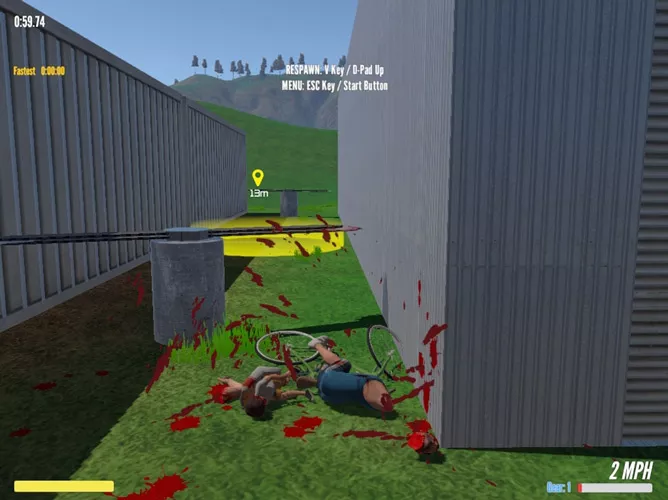 2. Raft
Raft is the most popular game we've had here at RockyBytes in a long time and it really was a hard decision as to whether or not it should have reached the number one spot however due to some personal issues (we're not very good at it) it's got the very respectable position of 2ndbest free game of 2017, another game that takes some influence from Minecraft but has a really different spin that if you can avoid the shark long enough you can create yourself the most amazing raft to live on and the only limit is your imagination!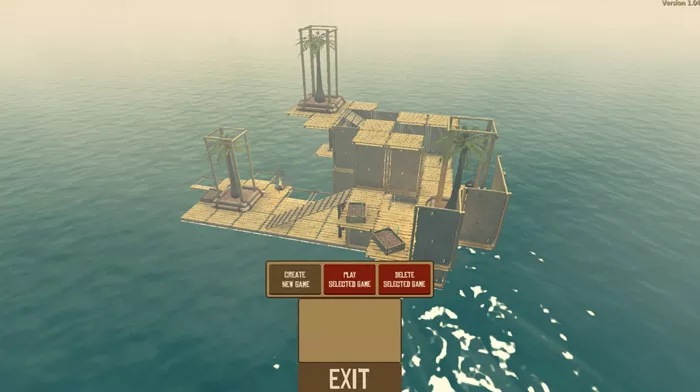 So you must be dying to find out which game we have picked as our top free game of 2017 and without further ado here it is:
1. Don't Bite Me Bro
Don't Bite Me Bro is a low poly adventure but it's charming and bright even if it is the old clichéd story line of the zombie apocalypse it takes a different and incredibly fun approach here with elements of crafting survival and of course those tense parts where you must try to shoot or escape the zombies and leading on to a bigger world the amount of time and effort that has gone in to creating such a great game and that it's free is even more of a surprise and is completely worthy of the position of number one on our list.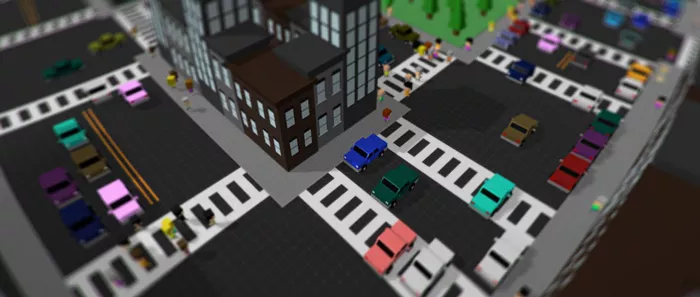 Download Don't Bite Me Bro here.
So this makes up our list of the top 15 free games of 2017 (and a couple from 2016) let us know what you think of the list, did we miss your favorite free game? Don't agree with the order? Let us know in the comments below.
And remember you can download all of these games here at RockyBytes.com for free.