How to Play Cluster Truck
A look at all of Clustertruck's strategies and lesser known mechanics.

Date: 2020-08-05 20:57:48
By: Baron Yeung
Rocky Bytes Score

Very Good!
In order to follow this guide you will need to download Cluster Truck. Please click the green button below.
Clustertruck is simple on paper - WASD to move, space to jump, and click to use your gadgets. However, if the game was so simple, nobody would need a guide for it. Here are some of the crucial things you need to know for Clustertruck.
1. Diagonal Movement vs Straight Movement.
One of the slightly more subtle and bizarre things about this game is the fact that diagonal movement is faster than simply holding forward down. If you want to try making a particularly long jump, it is much more beneficial to look at an angle and jump diagonally at your target for the best chance of making it.
2. Low Jumping
Despite how little sense it makes, there is a very short period of time after you get off a truck where you can still jump. Low jumping refers to running off a truck and letting yourself fall for a bit before jumping. What this does is optimize your speed by minimizing the time spent in the air and maximizing the time spent pushing off of trucks. With this increased speed, you'll be able to make jumps that you couldn't before.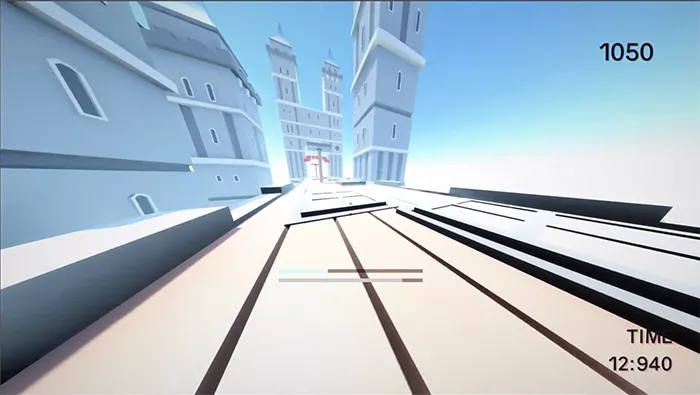 3. Landing on the side of a truck
Something else that doesn't make any sense, but is nearly essential to surviving some of the later levels. You can actually jump to the side of trucks and not fall and die. To do this, as you hit the side of a truck, you have to hold spacebar and you'll rapidly slide up the surface like a magical flying unicorn. Depending on the speed, angle, and trajectory of the bus you're on, this can also send you flying high up into the sky.

5. Using Portable Trucks
Portable Truck is arguable one of the most useful gadgets to bring along, as it's the most versatile. It doesn't depend on having a truck nearby like the grapple hook does and is universally useful unlike the gliding gadget. That's because if you aim the portable truck correctly, you can practically get out of any situation. So long as you aim it at the ground in front of you, you will bee able to jump off of it and save your current run.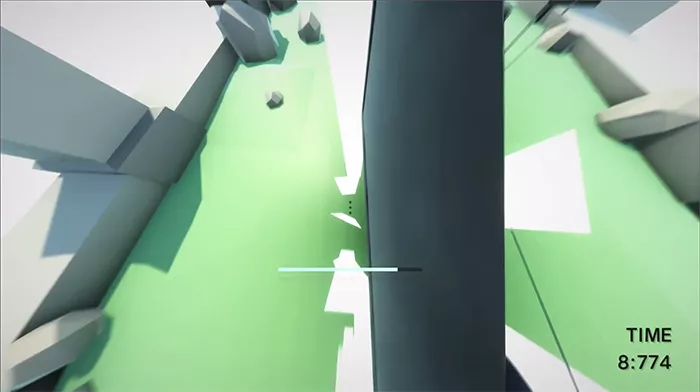 4. Navigating a route
Now we're getting to the general Clustertruck strategies. This one is obvious - you need to plan a route through the trucks to make it safely to the end. While that may seem intensely obvious and not worth putting down into a guide, there are a ton of different factors to consider.
For example, the level is rarely a straight hallway. There will be a ton of different obstacles that send trucks jerking left and right. While you may initially plan a path through, you'll find that your plan rapidly deteriorates and you quickly have to improvise another path. This is doubly important as this game is incredibly variable. Trucks almost never follow the same route through two different attempts, meaning you'll have to be incredibly good at constantly changing your plan on the fly.
5. Look Ahead
This goes along with planning your route. To give yourself as much time as possible to plan a route, you'll want to see how the trucks are generally moving as well as prepare for any potential blockages or obstacles. This gets more and more important in later levels as you'll have to start dodging lasers and making incredibly precise jumps onto small truck outcroppings. If you aren't prepared in advance, you likely find yourself in an impossible situation.
And that's it! Clustertruck is surprisingly difficult to play despite its simple premise, but that's what makes it incredibly fun as well.

A quick guide to installing Cluster Truck
Here's a quick guide to installing one of the best games available for free on the Rocky Bytes website. First you will need to find the game you want in this case it's the awesome Cluster Truck, you can find ...

Clustertruck is a fun and addictive type of platform game with a difference where you must jump from truck roof to truck roof and not fall on to the ground until you have passed the goal. Here is a few tips on how to progress if you're having a little trouble progressing in the game then hopefully ...