Guide to Clustertruck

Date: 2016-09-16 06:37:33
By: Adam Singleton

Clustertruck is a fun and addictive type of platform game with a difference where you must jump from truck roof to truck roof and not fall on to the ground until you have passed the goal.
Here is a few tips on how to progress if you're having a little trouble progressing in the game then hopefully this guide will help you out a bit.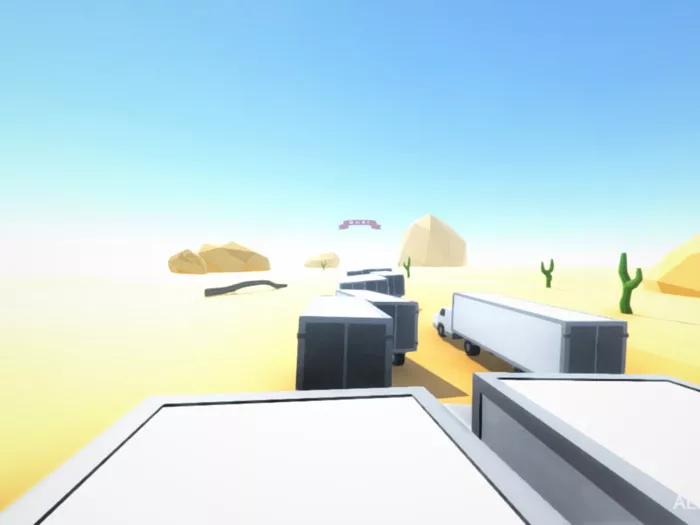 To complete the first couple of levels is fairly easy you don't even have to move around and as long as you can balance on the top of the truck until it crosses the finish line then you've got those levels covered.
At around level three it starts to become a bit more complex with obstacles that avalanche on to the trucks and send them tumbling which makes the game a whole lot harder to progress.
The key here now is to use the more complex controls such as using the slow motion by pressing and holding the left mouse button, you can also sprint using the shift key which means you can make bigger leaps between trucks.
As the obstacles become more challenging you will have to utilize those skills to keep progressing through the levels and this is where speed is the key because if you get stuck at the back of the trucks you will find that you end up knocked to the ground along with the truck that you are standing upon.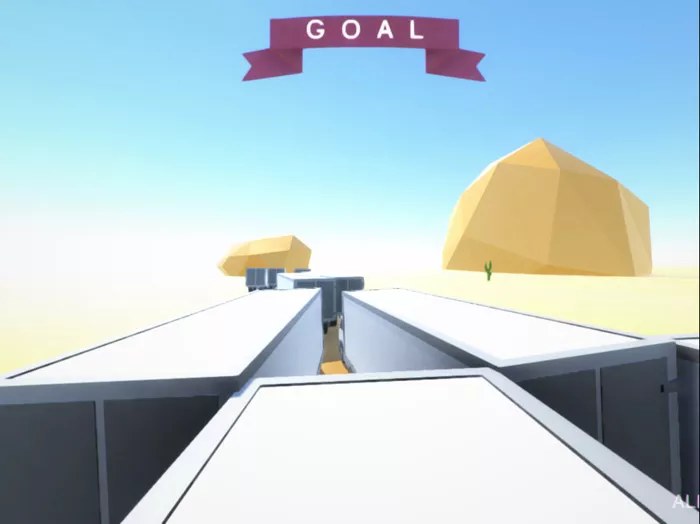 The levels can get really difficult as you go on but one of the beautiful things about Clustertruck is that it's so quick just to hit a key and restart the level again.
Once you get to around level six or seven it starts to get really tough and this is where you will need to use all of your skills to make sure your jumps from one truck to another are accurate, it can be a little bit difficult to hit the sprint button whilst moving left or right but with some practice it does get easier, the reason sprint becomes important is to try to move to the front of the pack of trucks before the mountains come crashing down on you.
It's once you get to these higher levels is when you will need to get used to using the sprint and the slow motion button to try and make sure you get on to a stable truck before the world is crashing down around you.
Hopefully you have found some of these tips useful but the most important thing to progress in Clustertruck is to make accurate and well timed jumps and to try stay ahead of the obstacles.