Halo: Combat Evolved Tutorial
Confused on what role each weapon in Halo: Combat Evolved serves? Take a look at this quick tutorial.

Date: 2020-05-29 19:57:53
By: Baron Yeung
Rocky Bytes Score

Great!
In order to follow this guide you will need to download Halo: Combat Evolved. Please click the green button below.
Halo: Combat Evolved is wildly renowned for its weapons. Unlike many other shooters at the time, there weren't a lot of them and they all fulfilled a unique role which, coupled with the fact that you couldn't hold more than two at a time, lent itself to a ton of strategy. But what exactly is the role of each weapon in Halo 1? Look at this guide to find out.
Pistol: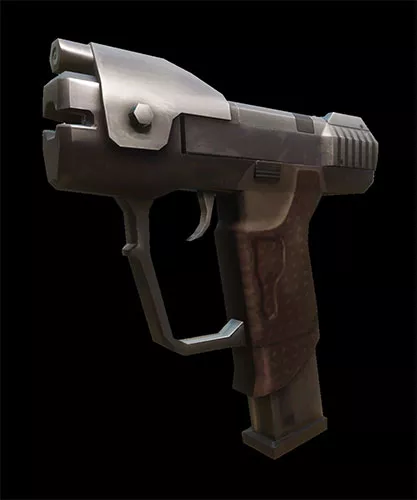 The pistol is what's known as a utility weapon - the weapon that all the other weapons are balanced around. It is a jack of all trades, being good at many different situations but never great. At close range, the Shotgun will easily be more effective while the Assault rifle can wipe out groups of weaker enemies faster. At long range, the Sniper Rifle easily beats it out, the plasma weapons are better at stripping away shields than it is, and the needler kills faster at close range.
In return, it is the only weapon that can engage all enemies at all range as well as have the precision trait which lets it instantly kill shieldless enemies with a headshot or instantly kill a Hunter with a shot to its weak point. You will never feel bad about having the Pistol in your back pocket.
Assault Rifle:
The Assault Rifle excels at wiping out hordes of weaker enemies. No other weapon in the game can wipe out a group of Grunts and Jackals faster than the Assault Rifle can. Unfortunately, it also has several weaknesses. Its spray makes it ineffective past close-mid range, and it is weak against shielded enemies which only gets more noticeable the higher in difficulty you get. It will get to the point that Elites will still be standing after you empty all 60 rounds in a clip into them on legendary.
Those weaknesses, coupled with the fact that grenades can also wipe out groups of weak enemies while also having high availability, unfortunately, makes the Assault Rifle obsolete on higher difficulties.
Shotgun: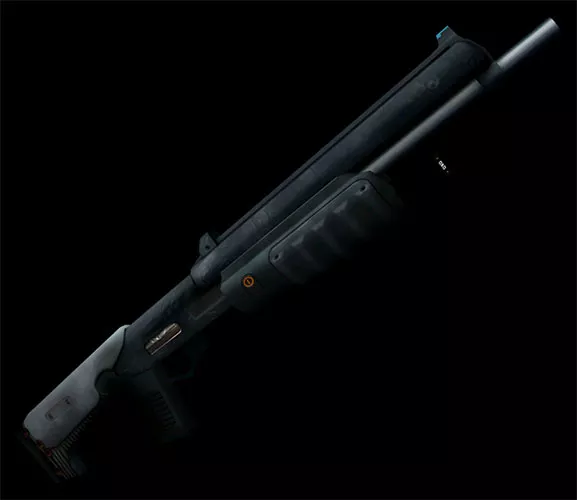 The Shotgun is the most powerful close-range weapon in the game, easily able to kill every enemy in 1-2 shots at point-blank range. That makes it the most powerful weapon against the Flood, as their nature will have them constantly rushing at you. Its only weaknesses are its range - past mid-range, you may as well be shooting blanks at the enemy - and its long reload time.
Sniper Rifle:
The Sniper Rifle is one of the most powerful weapons in the game, killing every Covenant enemy in 1-2 shots to the head while also doing respectful damage when body-shot. Its main weaknesses are lack of availability outside of one mission, small clip size with a relatively lengthy reload time, and the fact that it's near useless against the Flood.
Rocket Launcher:
This weapon will kill everything it touches in a wide radius in 1-2 shots, guaranteed. Its only weakness is its incredibly low availability and its tiny clip size.
Plasma Pistol:
The main standout feature of this weapon is its overcharge - when you hold down the fire button, it will charge up a powerful shot that can instantly pop any shield it hits. This, coupled with a precision weapon, forms the legendary "Noob Combo" and is the best way to kill Elites on higher difficulties. Another special trait it has in Halo 1 is that it fires as fast as you can pull the trigger and that it always goes perfectly into the center of the reticle, making it effective at mid-long range as well.
Its main weakness is projectile speed and relatively low direct health damage.
Plasma Rifle:
This weapon's main strength is the speed at which it strips shields away. Compared to the Plasma pistol overcharge, it can strip away multiple shields at a faster rate. However, there are very few situations where this is useful, making it overshadowed by its smaller counterpart in general.
Needler:
The Needler is good at instantly killing enemies by shooting them with 7 needles and its homing capabilities. Its main weakness is travel time, detonation time, and the fact that it is completely useless against Jackal shields and vehicles.
And that's that! Every single weapon in Halo given a role and purpose. We hope this helps you decide which weapons to bring along with you in your battles.