How to Install Helltaker
A guide on how to install Helltaker.

Date: 2020-08-05 20:16:56
By: Baron Yeung
Rocky Bytes Score

Great!
In order to follow this guide you will need to download Helltaker. Please click the green button below.
Helltaker is one of the more popular indie puzzle games in recent times, most likely due to the premise of recruiting a harem of demon girls and the great design of the girls themselves. If you're having issues installing the game, look no further than this guide.
1. Installing Steam
You need Steam installed to install Helltaker. To do that, click on the download button on our very own Rockybytes page - that will start installing the Steam client. You'll need to execute the installer and make sure to follow the instructions. If you don't have a Steam account, you'll also need to create one to start using Steam properly.
2. Installing Helltaker
Now that you have Steam installed, you'll need to go to Helltaker's page. The easiest way to do this is to use the search bar.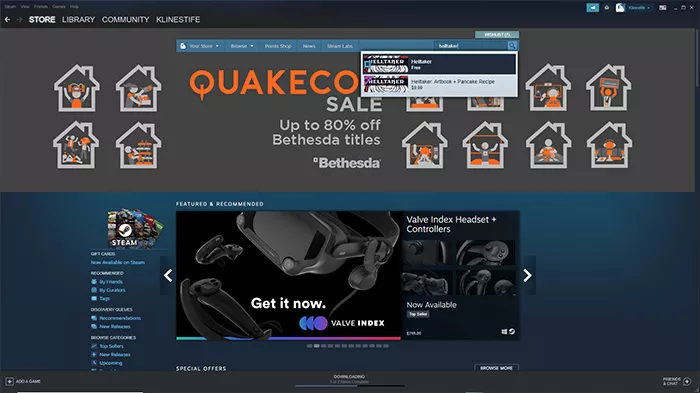 Simply click on the search result and it will automatically take you to the Helltaker page. Once you're there, all you have to do is scroll down a bit and click on "Install Game".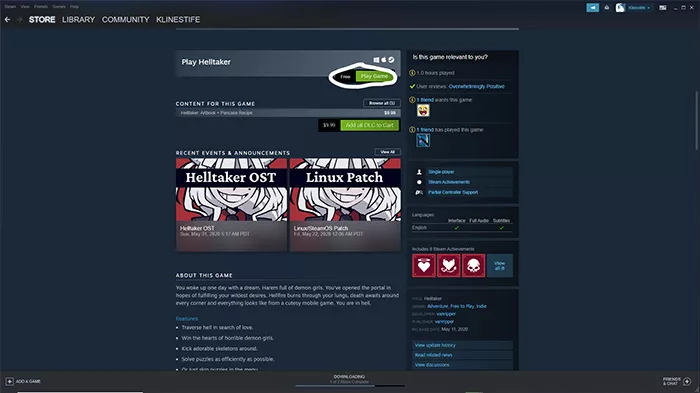 Because I have the game installed, it says "Play Game" for me, but the button is in the exact same spot. Once you've clicked that, an install window will pop up. All you need to do is follow the instructions and you're good to go.
And that's it! Now you have Helltaker installed.

Having trouble solving some puzzles and finding the secret achievements? Take a look at this guide.
Helltaker is an incredibly short game, so it's easy for the typical player to experience everything quickly. However, some have trouble with puzzle games - that's fine, I had to work together with a friend to finish ...