Updated characters list and biographies for Yandere Simulator!

Date: 2017-03-31 08:11:07
By: Adam Singleton

A new character list has been created for Yandere Simulator giving us more information than ever on Yandere-Chan, Senpai, Osana and literally every other character that appears in Yandere Simulator.
The biographies of each character are very detailed and in depth and if you take the time to read them you can also get a god feel for how Yandere-Dev plans for the game to play out with even biographies of substitute teachers and other people who do not yet even feature within the game as it stands now.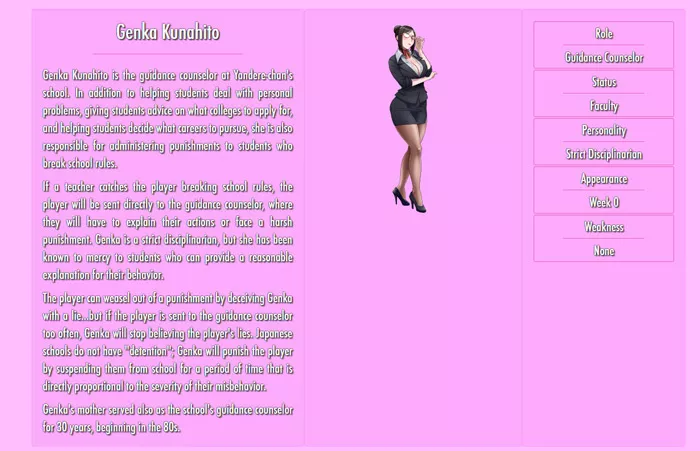 You can see how much time and effort has been put in to creating this character list and it really gives you a great run down of each character and what you can expect from them in0game when Yandere Simulator is closer to completion.
You can view the character list here https://yanderesimulator.com/characters/#!
And remember to follow us and keep an eye out for all the latest builds of Yandere Simulator when they're available by checking our Yandere Simulator review page for regular updates.