An update on the progress of the development of Yandere Simulator

Date: 2017-06-15 07:31:45
By: Adam Singleton

Yandere Simulator's Progress
Rivals:
With a new bug fixing build update out today there is also some news on the progress of Yandere Simulator, especially the first of Yandere Chan's rival Osana, according to Yandere Dev's latest blog post the first rival sabotage event has now been implemented however not yet added to the game and also her interaction event with Senpai which will change based on how that afternoon has panned out however due to some bugs a halt has been put to the final implementation and those will need to be addressed before we actually see the rival events in the game however it has been stated that once Osana and her rival events have been added the development of following rivals should be a lot easier.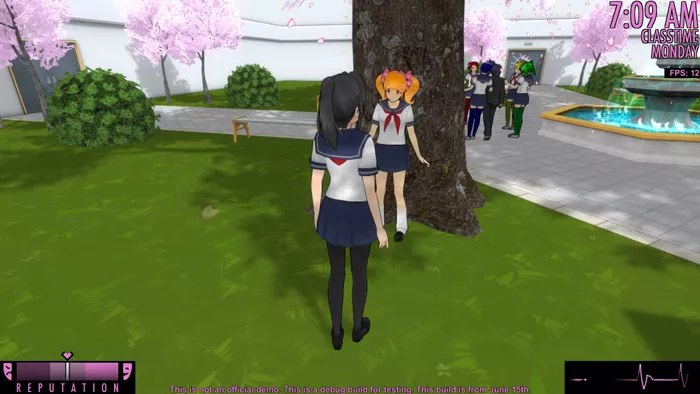 Stands:
Stands are like a guardian spirit who fight alongside their masters and each stand will be unique it's not clear whether each character in Yandere Simulator will have a stand or only Yandere herself or just the main characters, at the moment this is a new easter egg in the game and the only clues we have as to hwo to bring up the stand is in the words of Yandere Dev "Collect 8? Rooftop Laugh" and of you can work that out you're doing better than us!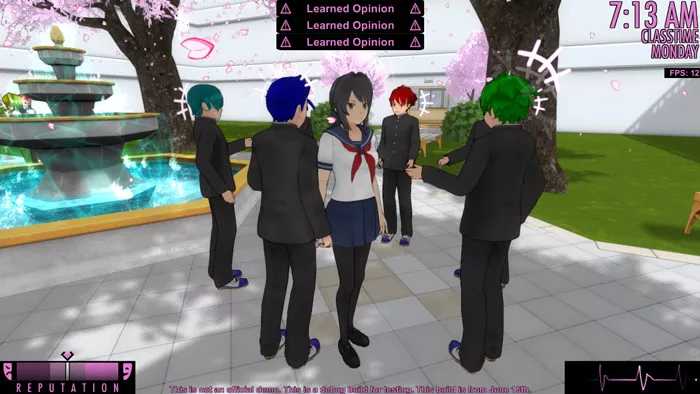 JSON Update:
There is an editable file called students.JSON which players can use to spawn custom students after choosing their gender, hair color, name and more and also means you can make changes to the players currently in the game but if there is a typo when making these modifications the game will not be able to spawn students and may become very buggy, which has led to a lot of people getting in touch with Yandere Dev asking what the problem is even though it has been caused by the user themselves, to prevent this an update has been added that has the ability to detect typos in the JSON file and the player will receive a line of text stating something along the lines of "The problem may be caused by Student 55" for example if the typo is in student 55's file. This should be very helpful however it's not guaranteed it will always be able to detect this.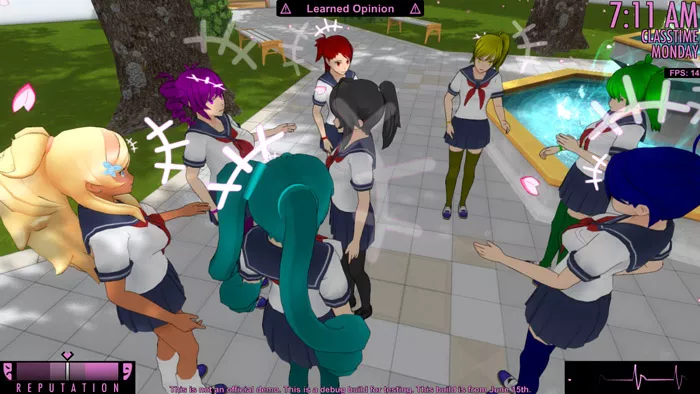 That's about it for all the updates so far and it look s as if we are getting to a very exciting point in the development of Yandere Simulator, you can download the latest build here.