A look at Thirstiest Time of the Year's Deceptively Simple Design

Date: 2021-04-15 12:00:03
By: Baron Yeung

Thirstiest Time of the Year was a surprise success to everybody, especially the creator. Despite it being a tiny little horror game that, by his very own words, was "a silly joke than a game", it won the BEST GAME by Host's choice award for Scream Season 2018. If you want to check the game out, head on over to this link to download the game.
Despite the fact that the game was designed as a joke and mostly for practice due to it being the first 3D game the creator's ever made, it's still a surprisingly competent survival horror game. This is for a number of reasons, but the foremost is due to some of the design decisions being incredibly competent. These design decisions are actually worth a closer look, as they very well may contribute to the surprising popularity.

1. The main opponent, Lakh'broan Jah'mes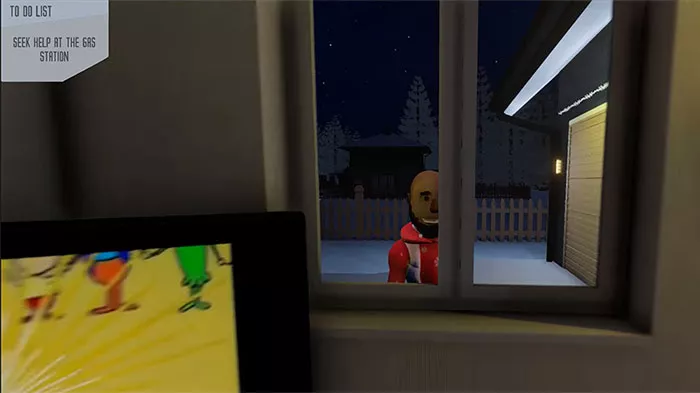 Lakh'broan, henceforth to be referred to as Lebron for obvious reasons, is quite obviously a joke. But there are elements of his design that actually put him a step above a lot of other indie horror game monsters.
One of the main things that sets him apart is his ability to slam open doors. This accomplishes a few things. One is that it lets you track where he is in the house, as the sound is proximity-based. This instantly adds a layer of strategy to the game, as you can use sound to track where he is and then try to avoid him as best you can.
Another way this is great is that it sets up something I like to call fair jumpscares. Unlike cheap jumpscares, which come out of nowhere to startle you, fair jumpscares are well...fair. You can see them coming and you can even avoid them if you're good enough at the game. In this case, since Lebron slams doors so loudly, you can hear him coming, so when he slams open a door, loudly offers you some Sprite Cranberry, and delivers a game over to you, you'll know that it's entirely your fault. Fair jumpscares are actually incredibly rare, and the way it's implemented here reminds one of Mr X and Nemesis from the most recent Resident Evil remakes.
2. The house itself
The house is designed in a way that facilitates horror scenarios. It's filled with dead ends that you can hide in, multiple hallways and loops, multiple floors, windows to spy on Lebron when he's outside and a ton of doors for you to track Lebron down in. In fact, the only real downside is that it's bit small - if it was scaled up a bit to give you a bit of time to react when Lebron rounds the corner, it would actually be a fantastically designed map to have a survival horror set in.
3. The limited ammunition
The FANTA you pick up early in the game is the only one you get to have, and there is only three in the game. When you throw it at Lebron, you stun him for a few seconds, giving you time to get away before he uses his superior movespeed to catch up to you. The fact that there is only a limited amount of FANTA means that you need to be effective - you need to either get out of the house as soon as possible with good routing or sneak past Lebron for as long as possible. It encourages strong play.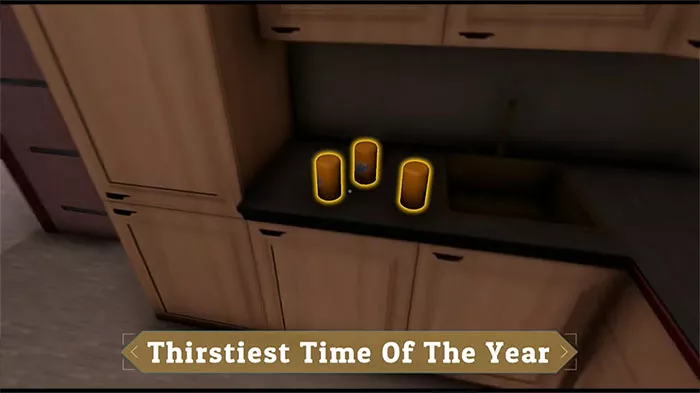 Unfortunately, most of these positives are gone as soon as you leave the house. If this game was inside the house the whole time instead of telling you to get to the gas station, we could have had a legitimately great game instead of just a surprisingly solid joke.