The Top 5 Custom Week Mods for Friday Night Funkin'

Date: 2022-01-22 01:25:12
By: Baron Yeung

Friday Night Funkin' took the game world by storm when it came out just over a year ago. Its nostalgic art style, flashy presentation, simple and addictive gameplay, and most of all, its incredible modularity. The mod community that's popped up around this amazing little game has been one of the most talented out there, with many mods completely overhauling everything to make a completely different game. The sheer amount of total conversion mods available is outstanding, but a few stand out in particular. Here are the top five mods currently out for the game.
5. FNF: Plants vs. Rappers (ALPHA)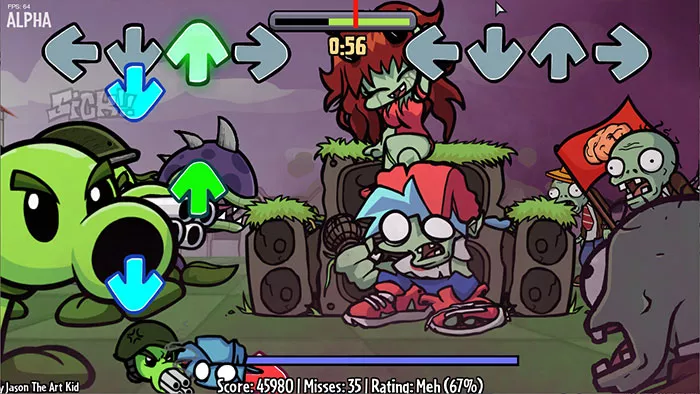 The number 5 spot goes to FNF: Plants vs. Rappers, but only because this is currently just an Alpha with two songs. However, those two songs are some of the most cinematic and high quality out there, easily standing next to some of the best in the scene.
This mod features the Plants vs Zombies universe, only the main duo have turned into zombies and are trying to take out the plants by rapping at them. The love for the franchise can be seen from the very menu, which pretty much resembles the Plants vs Zombies menu screen perfectly. Once you actually get in game, the massive zombie horde mechanic is shown at the top, and once that happens, a massive army of both plants and zombies will gather to watch the rap battle.
Once this mod is completed, it will genuinely be one of the best around.
4. V.S. TABI Ex Boyfriend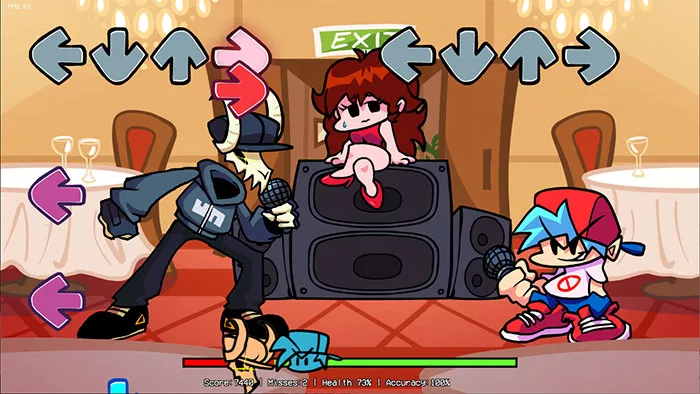 Cutscenes, once a rarity, have now become common in mods. While most of them are basically just excuses for the two to get down to rapping, some of them have a genuinely in-depth storyline and narrative. V.S. TABI Ex Boyfriend is one of them, opening up with a long intro animated cutscene that details what the backstory of the main opponent, Tabi, is. This adds a lot more emotional weight to the rap battles afterward as he has a very personal relationship with Girlfriend, and is worth playing through.
3. Friday Night Funkin': Vs. Sonic.Exe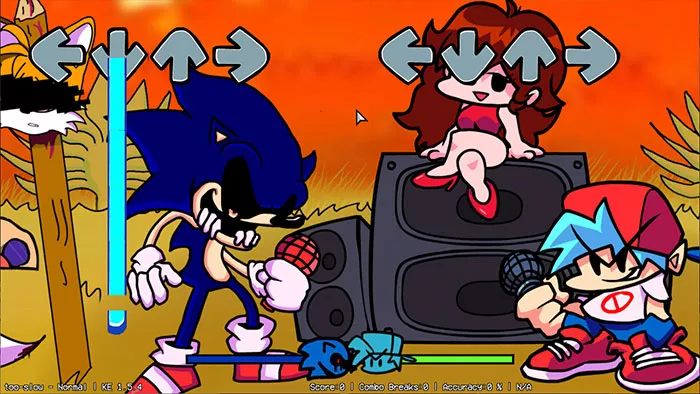 Sometimes, talented modders all come together to collaborate on one massive project. These projects are some of the largest undertakings in the community, and oftentimes are some of the largest quality projects out there, Friday Night Funkin': Vs Sonic.Exe is one of these massive collaborations. Each of the authors have taken charge of one of the Sonic.exe creepypasta characters and each are incredibly high quality. Some even completely change the art style of the game, with one in particular turning everything into low poly 3D models. Anyone who's a fan of Friday Night Funkin' should give this a download.
2. Friday Night Funkin Lullaby Mod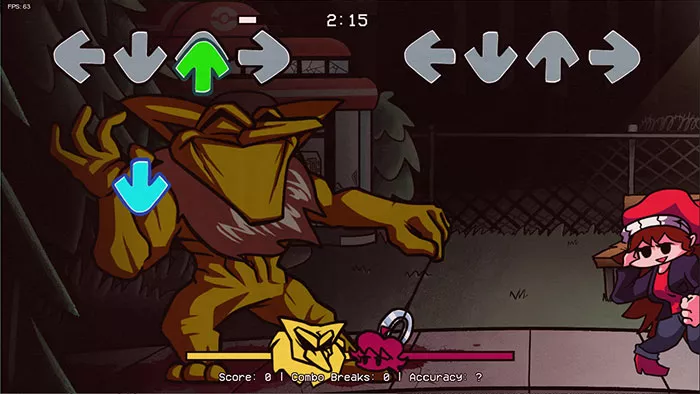 The community mods go above and beyond with their innovations to the formula and Friday Night Funkin Lullaby Mod really shows off how creative mod makers can get. On top of the rhythm game gameplay, you also have to press the spacebar in time with the pendulum and decipher the Pokemon Unown language midfight to avoid a game over. There are so many new mechanics on top of an already good mod that it takes the number 2 spot.
1. Friday Night Funkin' Soft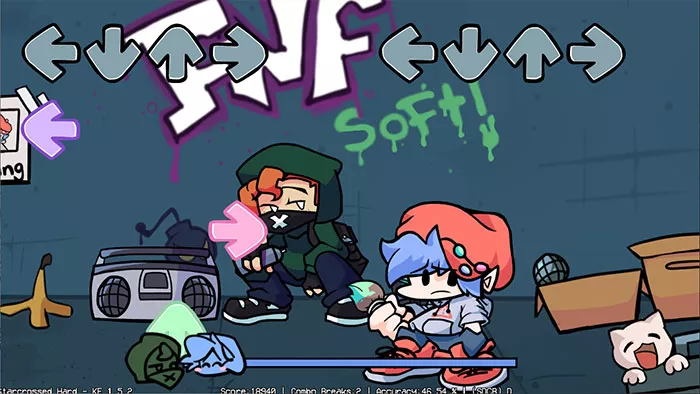 Remember that whole shpiel about how the mods are creating some beautiful and emotional narratives? Friday Night Funkin' Soft is the epitome of it. It takes place in an alternate universe where Pico and Boyfriend are on the run. Their relationship steadily develops as the mod goes on, and each cutscene is very well written. While the songs are fine to play through, the narrative is why this mod takes the top spot.