Popcorn Time alternative: Zona, is Popcorn dead?

Date: 2014-06-25 06:42:11
By: Solomon Arnett

Popcorn Time is a computer application that brings free HD quality movies and TV shows to your screen at home easier than any other application before it. Popcorn Time surged in popularity at it's initial launch, but its user base has seen diminishing growth. This is in part due to a legal situation that brought them down for an extended period of time. This now brings up the question about its future? Is it they dead? And if so, what is the best alternative?

The Torrent industry
The torrent industry has grown drastically over the years as many people are wising up and giving in. It's become harder to get out to the movie theatre all of the time to see every new movie that comes out. Many people have families with small children and movie theaters aren't really all too movie friendly. Movies take way too long to come to DVD from the theaters for other people to be able to watch them and that's not fair. By the time, the average family gets the opportunity to watch the movie, they know what's going to happen because the internet fills up with spoilers from moviegoers chatting about it. Until recently it has been a bit of a tall task to download movies from the internet when they come out in the theaters. People scour the internet - specifically torrent sites - in search for movies and are fooled by the comments leading them to either download bad quality movies and videos or miss out on a very good download thanks to the internet trolls.

Is Popcorn Time dead?
Popcorn Time set out to fix this issue and make it a lot easier for people to access the free content on the internet and, in some cases, provide it themselves. Popcorn Time provides one central hub for users to watch free movies in HD quality. And I'm not talking about old movies that you'd find on Netflix or Hulu Plus. These movies are either new movies from the theaters or recent movies that are still very popular. When it launched, Popcorn Time was the most popular application being downloaded on the internet and it was the most talked about application as well. In fact, all of the internet chatting resulted in Popcorn Time facing legal action and was taken down from the internet. This led to a great loss in their user and fan bases. It was later picked up and more development was put into it bringing TV shows to the library of free viewing with a promise that it was now here to stay, but the users haven't really come completely.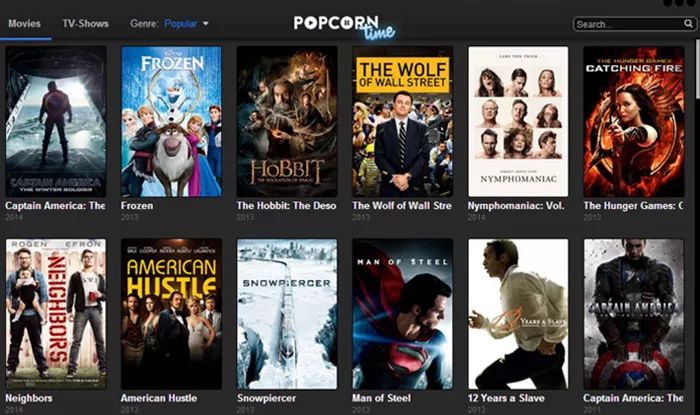 --> Download PopCorn Time <--
Zona, the Popcorn Time Alternative
During the time that Popcorn Time was down, another application had the time to be developed in an effort to bring competition to this new trend. Zona is an alternative that brings not only movies and TV shows in HD quality absolutely free, but it also provides it's users with music streaming and sports, two more features that Popcorn Time has still yet to bring to their application. Zona provides you with smooth video playback even on a slow internet connection. One of the features that both applications share is the ability to watch the content rather than download. This saves precious space on your computer's hard drive and allows you to watch even more movies and TV shows. Where these applications differ - and Zona takes the crown - is where Zona provides it's users with the ability to download the movies instead of watching them. Popcorn Time only allows you to watch content. And Zona even has a nice little countdown clock that shows you when their content will be for playback. And like Popcorn Time, you can expect the latest and greatest in free movies and TV shows.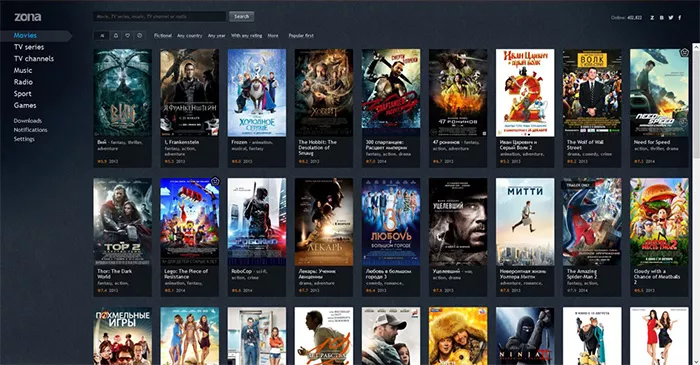 --> Download Zona <--
One thing that both applications have seemed to have perfected are the interfaces. Both applications have beautiful interfaces and you can tell that a lot of work was put into them. They are smooth and functional. They probably would not have had the success that they've had if they released and looked like a knock off uTorrent application - which leads me to my conclusion.

What's really dead? Although Popcorn Time hasn't seen the user growth that they were at launch, there's still hundreds of thousands of people that still use the application. There are over 400,000 people using Zona right now. What seems to be dying are the former sources for free content: the torrent browsers and downloaders. They are the ones that are feeling the heat here as they have seen great losses in their users and as a result, their downloads have gotten a lot slower due to a lack of seeders. Although they still provide free applications and other torrent downloads, it won't be long before Zona or Popcorn Time start providing that as well - oh wait…Zona already does. Have you try Zona? What's your opinion about these programs?


YOU ALSO MAY LIKE: