The combat evolution of Halo

Date: 2014-09-10 05:01:49
By: Kevin Kutlesa

When Halo 1, aka Halo: Combat Evolved, first released, it showed us a new type of First Person Shooter, not a mindless one where you capture flags or bases and battle in World War II or modern war scenarios, but one with a detailed background and characters and an overarching plot that we had never seen before outside Star Wars adaptations, which up until the release of Halo 1, were the only ones to offer something different in this genre.
But just as Halo evolved the FPS genre to something new, something that gave birth to great stories and sagas, so did Halo itself continue to evolve. In many ways, the subtitle Combat Evolved was a promise to players for the remained of the series, and with Halo 5 in the horizon, who knows where the series will go next.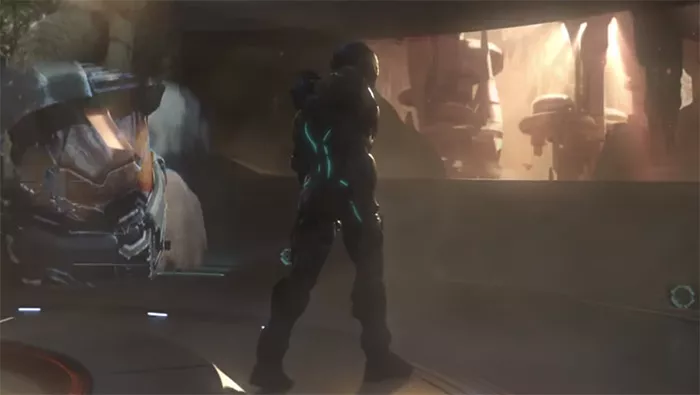 Halo 1 introduced us to the basics of the saga, from the Mjolnir armor and shields, to the different Human and Covenant weaponry. The Master Chief could drive vehicles or take them. He could dump his current set of weapons and take those from his enemies, or from caches strewn around the environment.
Halo 2 gave us the beam sword, now a weapon we could pick up and use. It also took the weaponry system and improved on it, allowing us to dual-wield single-handed guns. Now we could have two plasma pistols at the same time for increased firepower. While we did this, we couldn't use grenades, but it was the small price to pay for this amazing upgrade to our combat capabilities. It also let us hijack enemy vehicles, taking the Banshees for a spin and use them against the Covenant.
Halo 3 further improved our combat ability with Support Weapons and Equipment. Support Weapons made us slower and were rather cumbersome, but the firepower they offered more than made up for that. Equipment, on the other hand, were single use items that provided a combat benefit, from flares to defensive screens we could use for cover. Better still, it introduced us to Forge, the Halo mapmaker, to build the mas we wanted to play, alone or with friends.
In all Halo titles until then, the Mjolnir Armor never changed, but Halo: Reach changed that. It took Halo 3's idea of Equipment and turned it into swappable Armor Modules, which offered different abilities for the characters, from Jetpacks and Invisibility to a hologram clone to confuse our enemies. Now we could build the set that matched our play style.
Finally, Halo 4 continued with that mechanic and gave us even more modules, more ways to make our armor more useful in combat. But the best new mechanic was the ability to catch live grenades and throw them at very surprised enemies. It was hard to pull off but extremely rewarding and well worth the effort.
From Halo 1 to Halo 4, the series has kept evolving its combat. We can only wait to see, and guess at, what Halo 5 will deliver.