Sniper games: the best picks and recommendations for PC with free download

Date: 2014-12-18 06:33:51
By: Kevin Kutlesa

Sometimes when you play a shooter or action game you don't want to be the soldier in the frontlines, dodging bullets and fighting for your life. No, sometimes you want be away from the battlefield, in high ground looking down on your enemies as you take them down one by one without them ever noticing you. The only and last thing they hear is the hollow echo of your shot. Sometimes you want to be the silent killer, the Sniper. The following are our picks for Sniper Games, all of which you can find right here on Rocky Bytes. Point is that not all of these are strictly sniper games, but you have the option open to you to play as one or to approach a mission from a sniping perspective.

Hitman 2: Silent Assassin
I know you weren't expecting to see this title in the list, as the weapons most commonly associated with the hired assassin Agent 47 are his guns, the Silverballers and the garrote. But there are Sniper rifles, I promise you that and they can make your life easier or turn it upside down. More than any game in this list, playing a sniper in Hitman 2 requires precision, care and complete awareness of your surroundings because the moment you pull the trigger and kill your target, then everyone will be looking for you. So you best have an escape plan.
Do you want to play it? Download Hitman 2: Silent Assassin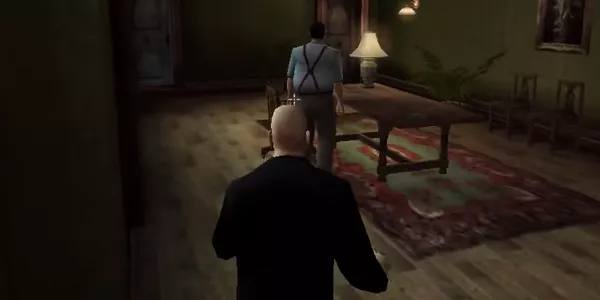 Delta Force: Black Hawk Down
Remember the film Black Hawk Down? Well, this game uses the same historical events as a premise. Take your gun and your squad mates and do battle in Mogadishu as part of Delta Force. But while you can charge with an adrenaline rush, you can also play the sniper game, with a bird's eye view of the battlefield, taking precise shots and bringing down your enemies.
Haven't played yet? Download Delta Force: Black Hawk Down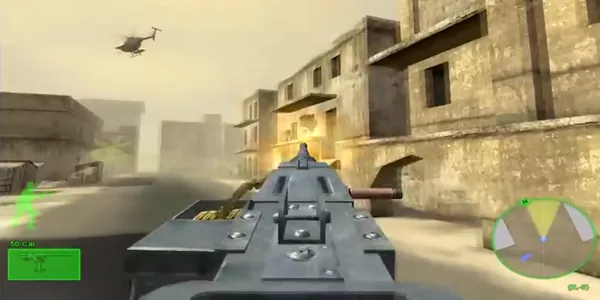 Splinter Cell: Chaos Theory
Sam Fisher is all about infiltration but he does have handy weapons and gadgets. Shooting people in the way is sometimes much easier than circling around them and with silenced sniper rifles it's even more so. Besides, playing Chaos Theory from a sniper perspective turns it into a completely new game, as your priorities and strategies need to change, to make sure you can shoot and stay undetected for as long as possible.
I'm sure you know this game! If not…Download Splinter Cell: Chaos Theory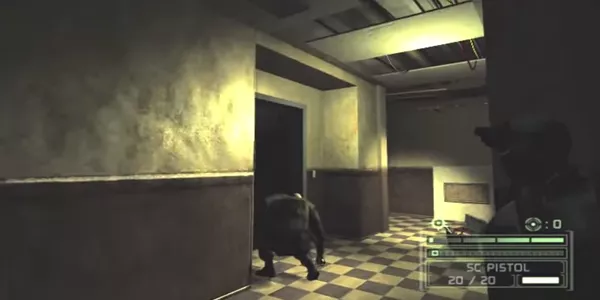 Call of Duty 2
The best game in the series in my humble opinion. It takes you into the action in the middle of World War II as the allied forces against the Nazi regime. There are a variety of missions but much like the previous titles in this list, it becomes something else, something new the moment you pick up a Sniper Rifle, a gun you won't want to drop or exchange. Call of Duty 2 is a pure first person shooter and it's a joy to play as a sniper game.
If you still haven't tried it, here you have it: Download Call of Duty 2


Call of Duty 4: Modern Warfare
The Call of Duty series may have moved to a modern setting but the gameplay remains the same and because of that, the same points I made for CoD2 apply to Modern Warfare. The big difference here is you'll have access to modern guns, complex sniper rifles with incredible scopes, night vision and all those things the soldiers in World War II could only dream about. Take your men, lead your squad and snipe your way to victory.
If you like playing Call of Duty Games, this is a good one! Download Call of Duty 4: Modern Warfare!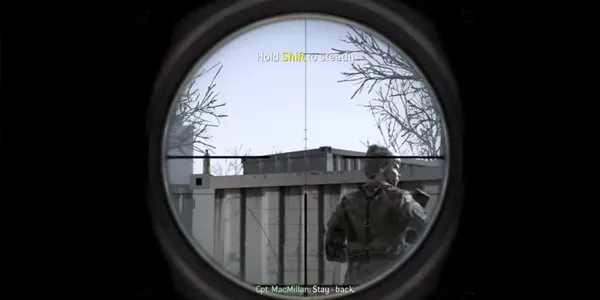 So there you have them, our list of best Sniper Games. Is there one we haven't mentioned? Tell us all about it in the comments, and don't forget to come back for more on Rocky Bytes.
If you like Sniper Games you probably should like our best shooting games selection!