Cooking games, similar to Cooking Mama, for Windows PC that you can download for free

Date: 2015-01-22 04:12:07
By: Kevin Kutlesa

Once upon a time if you had told me about cooking videogames I would've laughed at the notion, thinking those games were reserved to the list of strange and shallow games you find on Facebook, but then Cooking Mama hit the world and caught us all by surprise with its addicting cooking-inspired mini-games. Where I lived, it wasn't odd to see videogame stores selling utensil-inspired controllers for the Wii version of the game.
But despite the success of Cooking Mama, sometimes it's rather difficult to find good cooking games on PC and free ones even more so, as most games in this intriguing genre tend to target consoles. But as always, we at Rocky Bytes are committed to bringing you the best of the best for free. So the following are our picks for the best cooking games, all of which you can find right here on the site.
Crazy Cooking
Crazy Cooking follows Cooking Mama's formula very closely, giving you a fully stocked kitchen and the freedom to mix and match ingredients however you wish, while still giving you set tasks and a number of recipes you must complete in order to progress further in the game.
But much like real chefs, in Crazy Cooking you will need management skills to match your culinary ones. There is an increasingly tight time limit for everything you do, so you best hurry up with those nutritious meals before your time is up!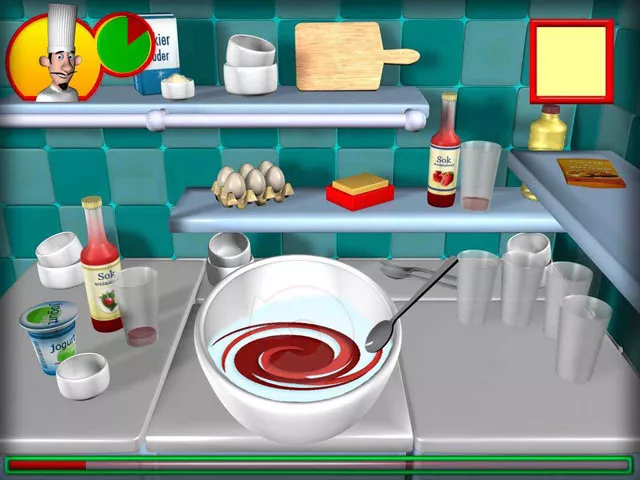 Cake Shop Game
Put on that fluffy baker hat and start making cakes, cupcakes and other sweet delicious dishes in Cake Shop.
In this fantastic cooking game, clients will come in frequently and ask for increasingly complicated and borderlines outrageous sweets, and it'll be your task (and pleasure) to prepare and deliver them in time or they'll get angry and take their business, and money, somewhere else!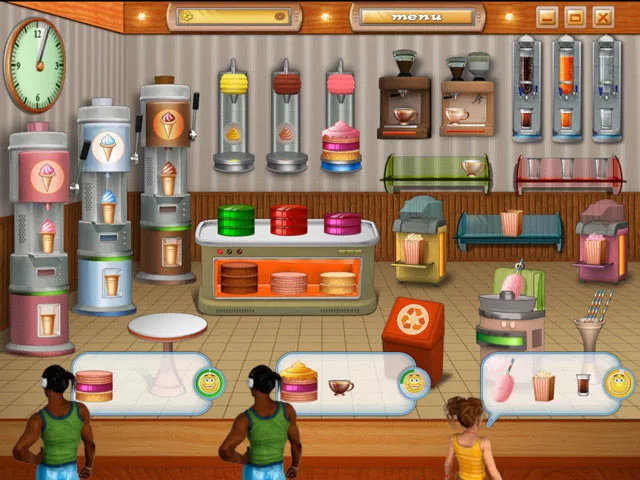 Cooking Quest
This game takes the previous concepts and mechanics to the extremes. You've been given a spot in Foodville's Restaurant Row Chef Challenge and not only do you need to handle multiple ingredients and cook them up into delicious meals while keeping everyone happy and doing things as quickly as possible, but you're also in charge of the restaurant management itself, and you have to keep an eye on your budget!
Going all out on extravagant avant-garde dishes is all well and good while you have enough money to do so, but if you run out, it's game over and you're out of the challenge. So put on that apron, keep a close eye on those accounting books and get cooking and win the Chef's Challenge!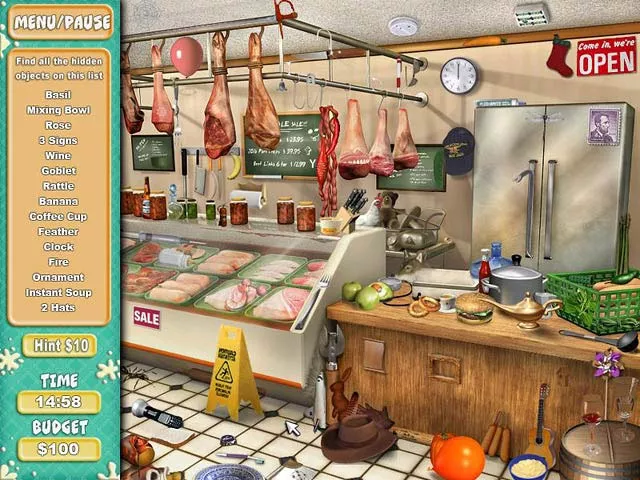 Honourable Mention - Cooking Dash
This isn't a completely free game, with trial and paid version available, but it's still good enough that it deserves an entry into this list, if only because of how addictive it is. You can find the trial for Cooking Dash alongside the previous 3 cooking games right here on the site.
Cooking Dash has the full package. You will cook complicated dishes, sometimes at the same time, for multiple customers who will complain if you start taking too long. But in addition to that, as you earn money, you can upgrade your restaurant, and buy better appliances so you can make food that is even more delicious. You can even decorate your restaurant to bring in even more clients.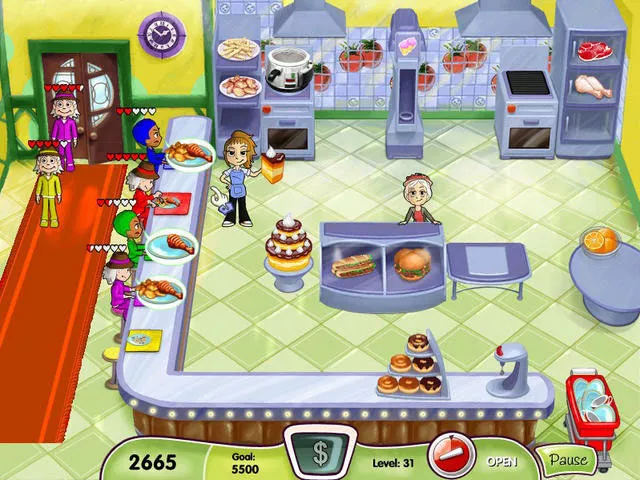 Download Cooking Dash
So there you have our list of our top cooking games. Do you know of any we might have missed? Tell us all about it in the comments and make sure to come back for more game and software recommendations, right here on Rocky Bytes.