Building games like Minecraft: Roblox vs Block Story vs King Arthur's Gold

Date: 2015-02-17 09:12:54
By: Kevin Kutlesa

We've spoken about Minecraft alternatives in the past, telling about games like Minecraft or that share its visual style. After the article about most popular scenarios and modules available in Roblox, we thought that maybe it was time to talk about the different games like Minecraft, in case you want to try something new if not, here you have the minecraft free download.
The games we'll be talking about in this article are Roblox, Block Story, Minetest and King Arthur's Gold.
Roblox
Roblox we covered in the past article about its scenarios and mods, but we'll again talk about this interesting building game like Minecraft. Much like the other title, this is a building game. Every player has access to a world and the freedom to build whatever they like. Roblox primarily targets children, hoping to draw them into game design and development, as during the building of their world and different scenarios, they'll get to learn how to code (Roblox uses Lua for scripting) and even debug problems. But just because it's primary audience is kids, it doesn't mean you can't enjoy it, as the system is robust enough for even adults to enjoy.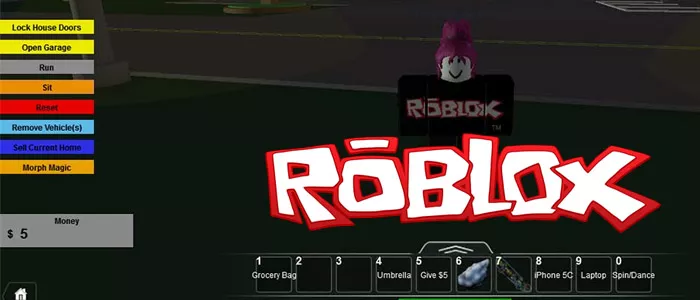 Get here the roblox free download for pc
Block Story
Block Story takes the Survival Mode from Minecraft and takes it to a new level. With greater emphasis on the RPG elements and the 'quest', you'll explore, create and build across ten different biomes on the way to becoming the greatest warrior in the land. In Block Story, you'll work your way through quests, each helping you survive and increase your abilities. From swordfighting to magic spellcasting, you can customize your character and play in a voxel world in whatever way you like. What I personally like about Block Story is that it adds depth to NPCs; they're not just villagers standing around doing nothing or mindlessly going about their business. Instead, they have unique personalities and some may even help you on your quests. Part of the crafting system has been tuned to help you create your own magical arsenal, with hundreds of different combinations for magical weapons and items.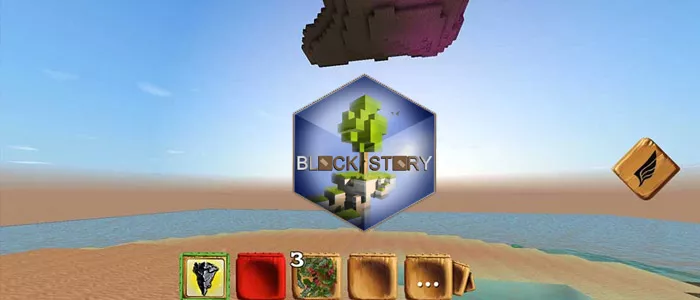 Get here the block story free download for PC
Minetest
Minetest is the most directly 'inspired' by Minecraft, keeping most of the visual design and mechanics from Mojang's ever-popular game. You will dig, collect and build in the voxel (a 3D grid) world and you'll be able to host your own servers for tens of players to join you in your adventures. It's lightweight, easy to set up and completely free. The only downside is that it's maybe too similar to Minecraft to give you a new experience.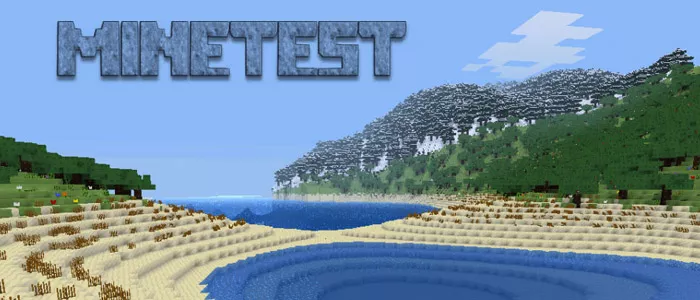 King Arthur's Gold
King Arthur's Gold takes the experience on another direction. Instead of a voxel 3D world, KAG is a 2D sidescrolling PVP strategy game. When you play, you'll be in one of two teams, Red or Blue, and your task is to defeat the other one. To do this you'll have to rely on the three classes available to you: Knights, Archers and Builders. Builders are possibly the most important and the ones more closely tied to Minecraft. Builders will mine resources, digging deep underground and use them to build castles and siege weapons and ships and upgrades for the other classes, supporting them as they march into battle. While its main focus is the PVP side, you can also play a single player campaign and even cooperative with friends. It's a very fun, dynamic and enjoyable building game!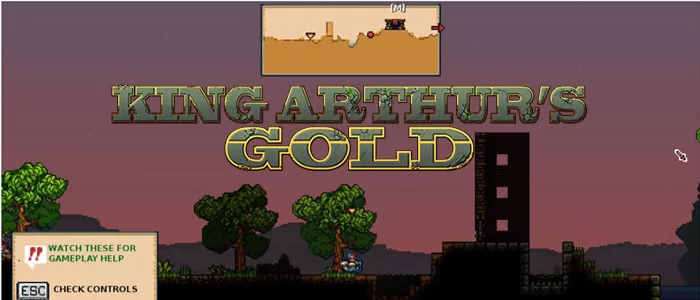 Download King Arthur's Gold for free
So, there you have your list of games like Minecraft. Hope you'll give them a try and then come back and tell us in the comments what you think about each of them. And don't forget to come back for more game recommendations (and Minecraft news), right here on Rocky Bytes.