Minecraft's 1.9 announcement found hidden under the snow!

Date: 2015-04-13 04:26:52
By: Marta Barquet

If Minecraft had to be described in two words, those would be blocks and imagination. It might sound simple, but since it was officially launched in November of 2011, it has sold more than 54 million copies. In this game, freedom is the key: using cubes you can build basically any structure you can think about.
There are three basic modes: survival (use anything at your reach to avoid dying!), creative (full access to all the resources and the ability to fly!), adventure (use custom maps and explore!), and spectator (fly around or check the other player's point of view!). Needless to say, the possibility of a multiplayer game is also there: multiple players can interact and communicate with each other in a single world.
It is well known that almost all videogame companies love to prank the gamers one day a year. From League of Legends to Angry Birds, there have traditionally been fun situations that often leave the most scatterbrained users very confused
The most cubic game on the market did not miss the chance to have a little fun in the 1st of April, the day in which no one should take anything really seriously (just in case).
Mojang, the company which developed and published the game that Markus "Notch" Persson created, decided to play a trick on the users. It was a very original and "hippie" initiative: for one day and one day only the Minecraftuniverse became a peaceful land where, as it is explained in gamespresso, players couldn't hurt themselves or others.
But that's not the end of the story. There was something very special that could be found hidden in the snow: a QR code leading to the announcement of "Minecraft 1.9: The Combat Update"! You can find a caption of the mentioned QR code in here. Just as expected, the news went viral and the users showed their excitement on Reddit.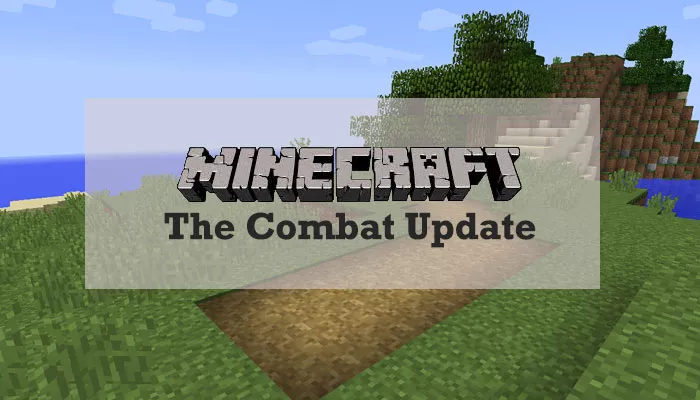 It is a bit of an oxymoron to announce a combat update in such a peaceful world that Minecraft was for a few hours, but that might as well be a very clever way to take the joke one step further. We all hope that this update was not a part of the prank!
Anyway, it is definitely about time that we can enjoy some improvements to the combat in Minecraft, and we can't wait to see the changes!