TeamViewer Tutorial
Easy remote desktop control possibilities with Teamviewer

Date: 2014-07-23 06:52:08
By: Anthony Smith
Rocky Bytes Score

It Rocks!
In order to follow this guide you will need to download TeamViewer. Please click the green button below.
TeamViewer is one of the most famous remote access control systems for computers. It is free for home non-commercial use, it has quite easy remote connection system through its own servers. Once we have this program installed either on our computer or on a computer we want to access to, we will see that this program has very simple interface divided in two columns: on the left we will see our computer information, and on the right – other computer's access information.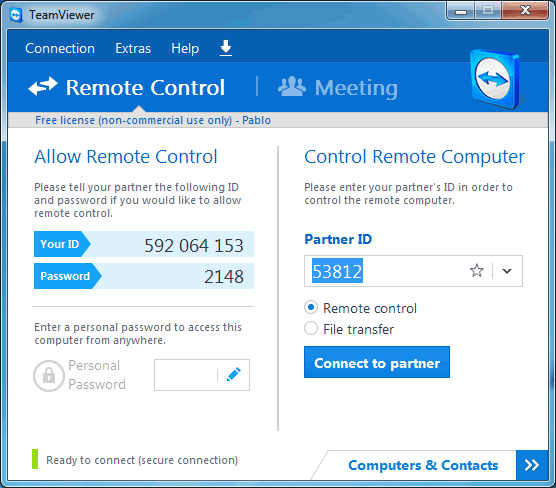 To connect to some other computer we will need to introduce its ID on the field dedicated to it on the right and mark Remote Control option. Immediately after clicking on "Connect to partner" we will need to enter a 4 digits code, unique for each computer. On the left we may see our computer's own password necessary for controlling it remotely.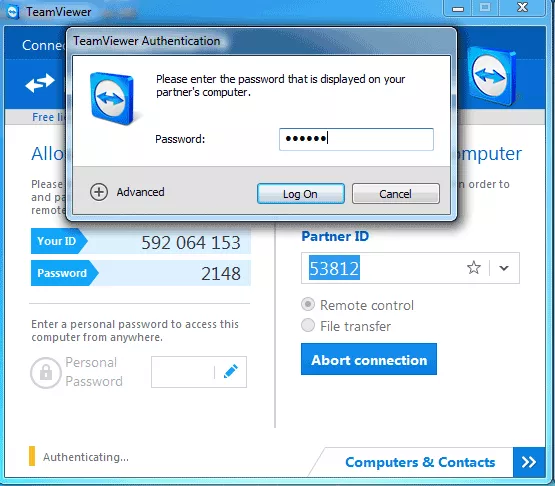 After clicking on "Log On" the program will take us directly to the desktop screen of other computer. We can move the mouse and all our keyboard clicks will be recognized as well, right as if it was our own computer we were working with. The whole experience of use will depend on internet connection speed and client server performance.
We will have complete access to all the files, hard drives and other storage units of both actual and remote computers, so that we can transfer files from one to another with no problem at all.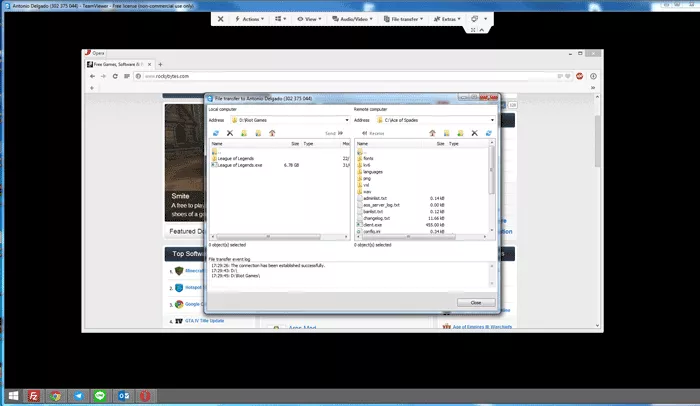 Remote control session can be configured to adjust speed and get better quality. This is something very useful for slow connections as we can balance speed/quality settings and get better image.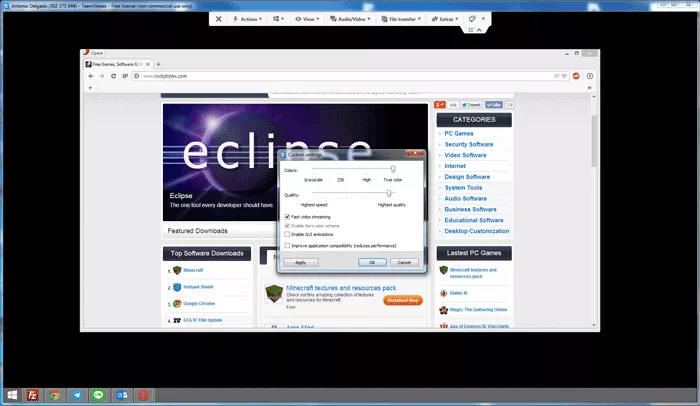 TeamViewer is a program that allows us to use any computer remotely. We can have different computers in different places in the world and access them freely as if they were next to us. And the best part is that this software is of free use. As always, remember to check out our other downloads' sections for more free games and software.

Learn to install and configure TeamViewer, a powerful free remote control software
To install Teamviewer we just need to follow the steps of the installation assistant, choosing carefully some of the options that we will talk about in this guide. The first window of the assistant will ask ...