Five Free Alternatives to Skype for VoIP, Videocalls and Conferencing (PC)

Date: 2014-10-30 09:19:30
By: Kevin Kutlesa

I use Skype almost every single day of my life, from professional to personal videocalls (I'm using Skype 6.16), but I've used other video chat or VoIP applications in the past and I thought it would be nice for me to share some of them with you, in case you've fallen out of love with Skype or just want to try out something new Skype alternatives!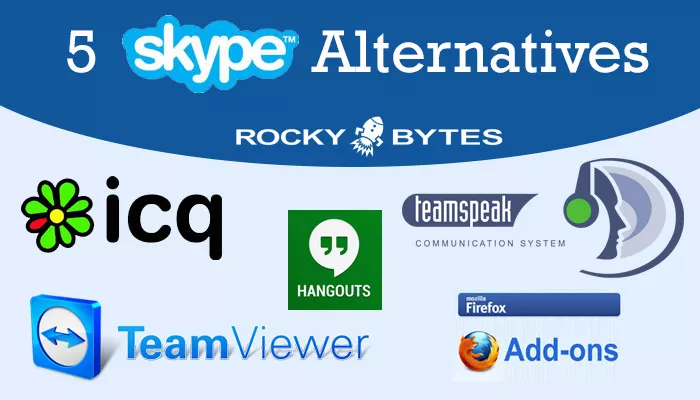 So, let's begin with this list of Skype alternatives you can use for VoIP, videocalls or conferencing: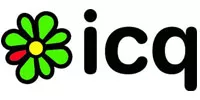 ICQ
Yes, ICQ, you read that right. It's almost as old as the internet itself, but it's a testament to its usefulness that it's still around as video-chat application. ICQ offers free calls, integration with social media and best of all you don't need to exchange your personal information with anyone. The application gives you a unique identifier that you exchange with others to connect. It's not the prettiest application, but it does its job and it does it really well.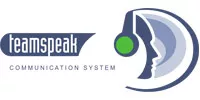 Teamspeak
Mostly used by online gamers, but available to the public in general, Teamspeak has a rich and highly customizable UI. With it, you create voice-chatrooms to connect and talk with your friends or business partners. What Teamspeak lacks in video it more than makes up for with a focus on assuring the highest audio quality, with automatic microphone adjustments and noise reduction among others. You can be sure that if you're talking over Teamspeak, it'll improve the audio quality of even the worst microphone in the world.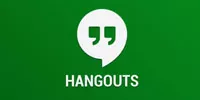 Google Hangouts
This is the app that gave Skype a run for its money. It was free and robust while Skype still had a paid option. Google Hangouts comes integrated in every Chrome release and it offers pretty much everything Skype does, with a few cooler stuff still. Video conferences come right off the box and it makes things easier by highlighting the current speaker, so everyone knows who's talking.

Teamviewer
Much like Teamspeak (they're not from the same developers, even if they both have the word "Team" on them), this application doesn't usually see much personal use, but that doesn't mean it can't work for that. Teamviewer's strength comes in allowing participants in the voice conversation to interact and control your desktop remotely. As everyone in that call is looking at one computer, it does wonders for presentation, as you can focus on talking about your points while someone else controls the slides!



Firefox VoIP add-ons
As you may know, Firefox has a vast library of plugins or add-ons that extend the browser's functionalities, and of course, some of them are all about Voice over IP (VoIP). If you think Skype's call prices are too steep, you can rummage around the library and find the one add-on with the rates you want. There are too many good ones to list, so you might have to check it out for yourself!
So that's my list of five free alternatives to Skype. All of these do their jobs really well, but if none of them catch your fancy, there's always a free Skype download on Rocky Bytes.