How to Install Zona
Learn how to install Zona using this simple tutorial.

Date: 2014-12-12 06:34:30
By: James Fleckenstein
Rocky Bytes Score

It Rocks!
In order to follow this guide you will need to download Zona. Please click the green button below.
In this tutorial, you will learn how to install and run Zona for the first time so you can start downloading your favorite movies and shows for your own entertainment.
To get started with this tutorial, you will need to download the install file by clicking on the Rocky Bytes download button. Once you have done that, downloaded our safe and secure installation file download application, and download the install file, you will be good to start.
First, choose how to want to install Zona, and where you want to install it. Usually, leaving these options the way they are is just fine: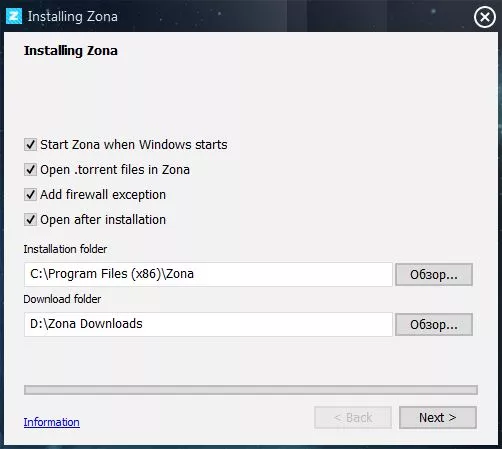 Once you have clicked next, the installer will install the application for you. This can take anywhere from 10 seconds to a minute depending on the speed of your machine: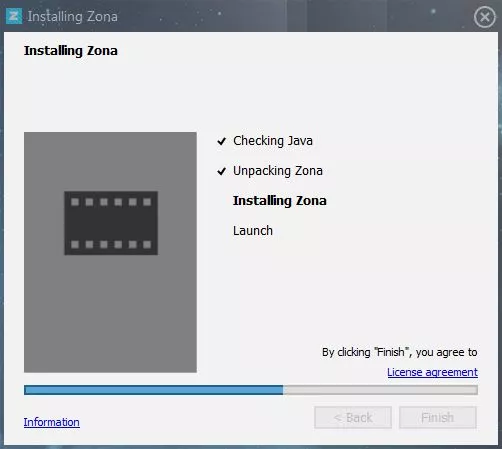 It shouldn't take long for Zona to install. Once it is finish, you can simply click finish: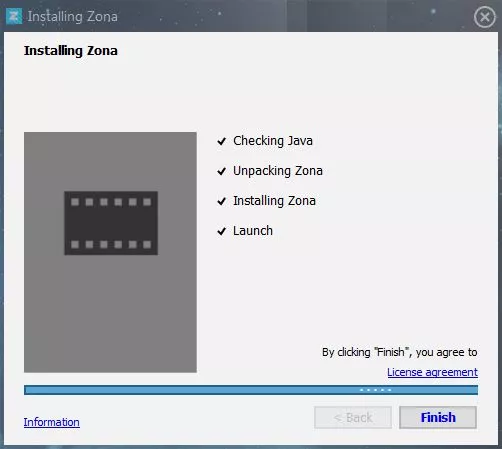 If you kept the "Open after Installation" option checked at the beginning of the installation, Zona should open immediately after you click finish. You will see a splash screen for a few seconds, and once it is finished booting up for the first time you should be greeted with the main menu of the Zona application: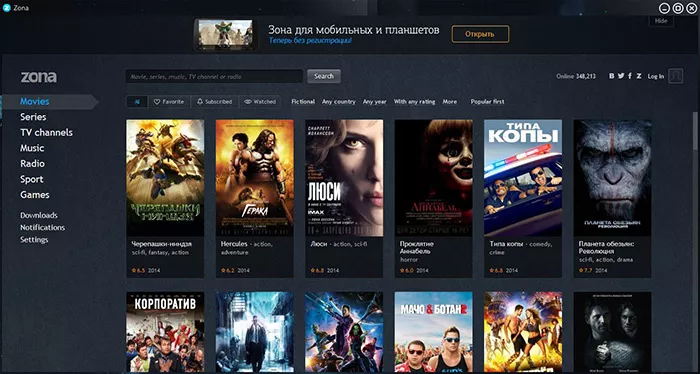 And that's all there is to it. Now you have successfully installed Zona and you are good to go. Enjoy watching your favorite movies and shows. If you want to know how to use Zona, check out our short Zona tutorial here at Rocky Bytes!

A tutorial to help you learn how to use Zona.
This tutorial will help you learn how to use Zona. Please make sure you already have Zona installed already before continuing on with this tutorial. If you need help installing Zona, check out this installation ...

Let's be real. Who watches TV nowadays? Why would you let anyone else choose what you are going to watch if you can choose it yourself? When we think about movie nights (we all need them in our lives) going to the cinema is a greatest of options, I'm not going to lie. But who's got the ...

Popcorn Time is a computer application that brings free HD quality movies and TV shows to your screen at home easier than any other application before it. Popcorn Time surged in popularity at it's initial launch, but its user base has seen diminishing growth. This is in part due to a legal situation ...