How to Play AirBrawl
A guide to how to play AirBrawl

Date: 2016-01-08 08:32:38
By: Adam Singleton
Rocky Bytes Score

Acceptable
In order to follow this guide you will need to download AirBrawl. Please click the green button below.
In this how to play guide today we will be trying to give you some advice and help on how to play AirBrawl. Enjoy!
How to play AirBrawl: Controls
The most important controller you have is your mouse, you can decide whether you want to use it inverted or non-inverted whichever suits you best, then you move the mouse intuitively, forward for up, back for down and left and right to turn left and right. The controls are very sensitive so be careful not to over shoot your turns. You can also use the A and D keys as a kind of rudder to help the axis of turning or to change your direction slightly in the air which makes it easier to aim for your enemy targets.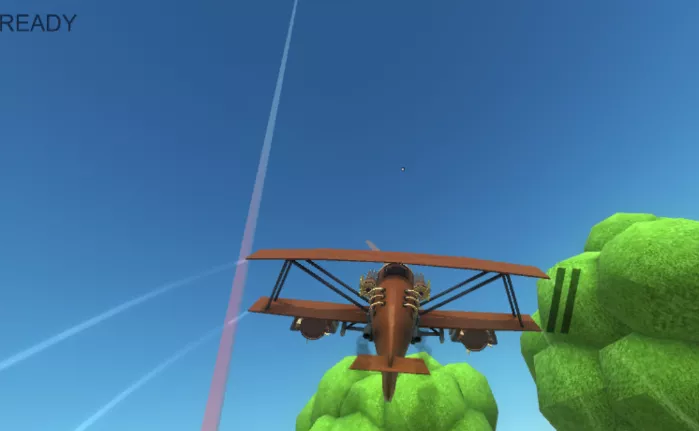 How to play AirBrawl: In Game
The idea of the game is to take down the other pilots playing in the same server session while flying yourself out of trouble and not dying yourself. The things to be most careful of is the buildings, you will find most players fly low so you will need to try to be at a similar altitude to them to aim your sights and take down your opponents just be ready to swerve out of the way of buildings and objects at the last minute, you can also fly the plane upside down which may help to get an aim on an opponent.
How to play AirBrawl: Shooting
The fun part! Taking out your enemies is the point of the game to use your machine gun use the left mouse click button, to fire the cannons use the right mouse button. The machine gun can take a little while to warm up when using it but is much more accurate than the cannon however inflicts less damage. It can be almost impossible to get a direct hit with the cannon rather than the machine gun so it can be a better idea to stick to the machine gun.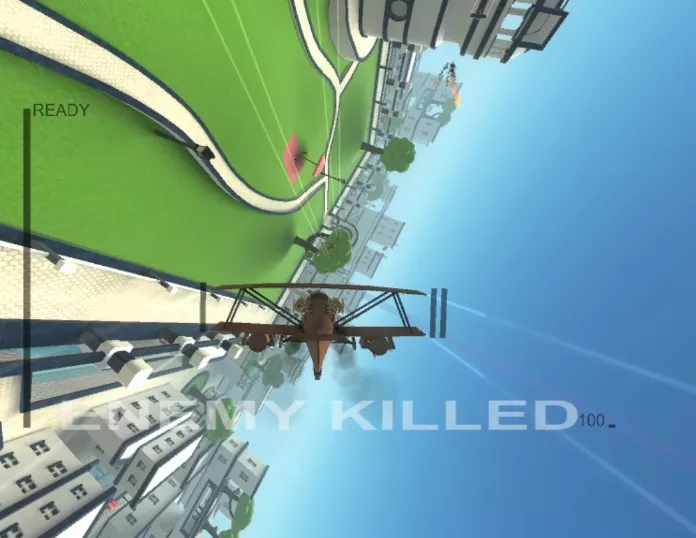 How to play AirBrawl: Summary
The planes all move quite quickly so it can take a little while to get used to aiming at the other planes but it can be done you can also have a lot of fun flying around the buildings and under bridges once you have some confidence in flying, which of course only comes with practice.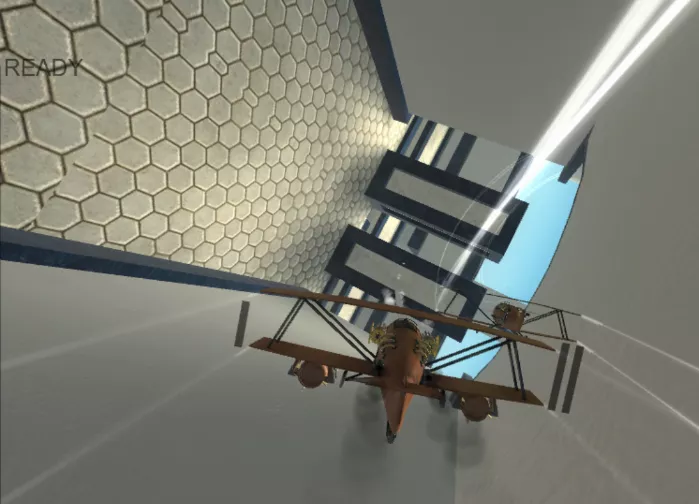 We hope you find this guide useful and have fun playing AirBrawl