How to Play Emily is away
A how to play guide to get you started with Emily is away.

Date: 2015-12-29 09:30:36
By: Adam Singleton
Rocky Bytes Score

Good!
In order to follow this guide you will need to download Emily is away. Please click the green button below.
Emily is away is a text based story game and this is a brief guide to help you play it.
The game is set within an old fashioned MSN chat window and the first thing you will need to after selecting your screen name is to pick the icon that represents you. There are some popular movies and music from the time that the game is set in and this will also be mentioned normally in the first conversation you have with Emily.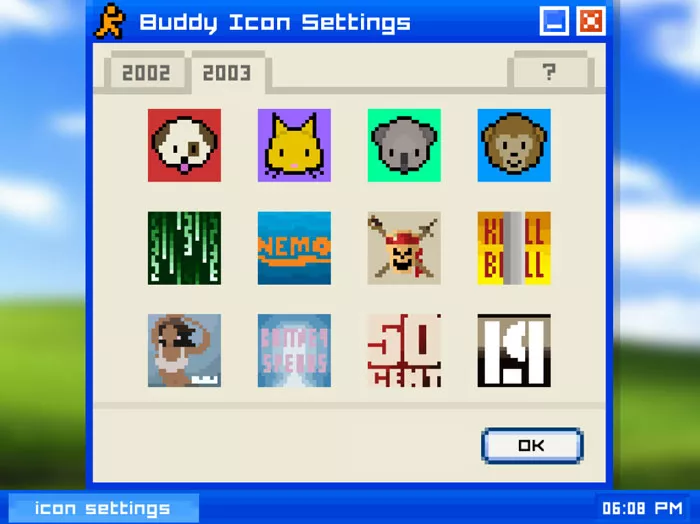 Learn How to Play Emily is Away game
Once you have moved in to the game you will see a list of your friends who are available in chat sadly you are only able to communicate with Emily but you can find out a little bit of information about the other people on your friends list by clicking on their names you will normally reveal a hobby or some music that they are currently in to although this does not really help you during the game as it is very focused on your relation with Emily.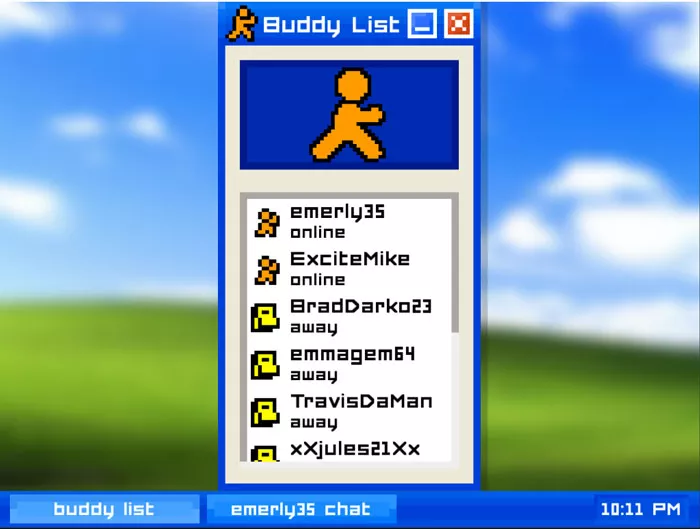 Once Emily sends you a message the chat window will pop up automatically and when she asks you a question you will be given a choice of three answers, each way that you answer will affect how Emily feels about you. You choose your answer by pressing 1,2 or 3 on your keyboard.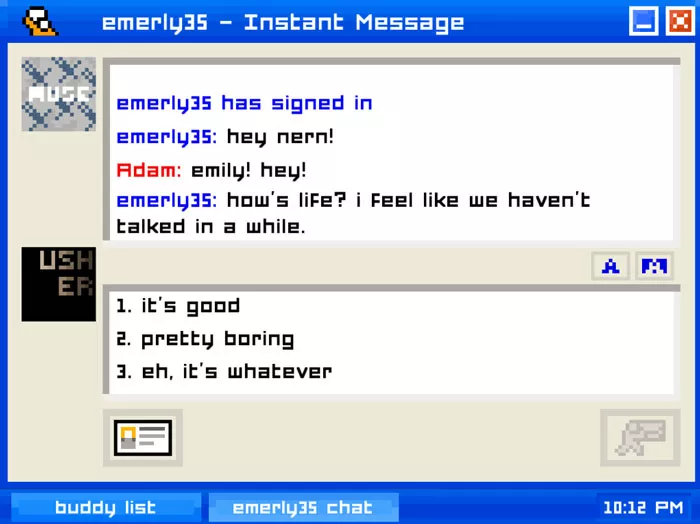 Once you have chosen your selected answer you must then tap the keyboard and the writing will appear, it doesn't matter which keys you hit but you must bash some random keys for the writing to appear on screen in front of you.
As the time passes you will be given the opportunity to choose a new icon at the start of each conversation with Emily. Your answers and statements to Emily will affect how the game plays put but not too drastically, having played it through a couple of times using different answers I still had more or less the same outcome but hopefully with persistence there may be a happy ending to this story, overall the game is simple enough and this Emily is away How to play guide is just to get you started, the decisions and how you choose to play the game are now down to you. Have fun!
Everyone seems to love simulation games such as the very simple MSN messenger nostalgia game Emily is Away which was hugely popular although personally I didn't see all the fuss it was fun for a short time but it felt like there weren't many options available and you didn't really have ...