How to Install Mozilla Firefox
Confused on how to install Firefox? Read this guide!

Date: 2019-06-03 04:16:16
By: Baron Yeung
Rocky Bytes Score

Great!
In order to follow this guide you will need to download Mozilla Firefox. Please click the green button below.
Installing Firefox is quick and easy. With only a couple of simple steps, you can have Firefox up and running quickly!
1: Download the file.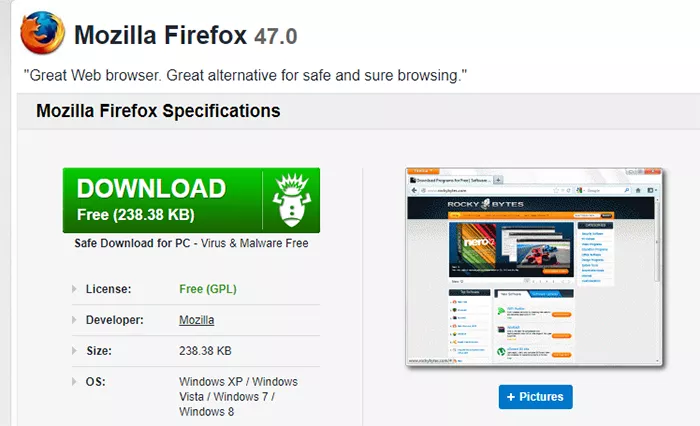 Head on over to http://rockybytes.com/firefox-browser and simply click the giant download button! If our link isn't working for whatever reason, you can also head on over to https://www.mozilla.org/en-US/ instead to download it at their official website. Once you've downloaded the executable file, simply double click it either in your browser's built-in download manager or your download folder. This will run the installer.
2: Wait.
As soon as you execute it, this window will pop up.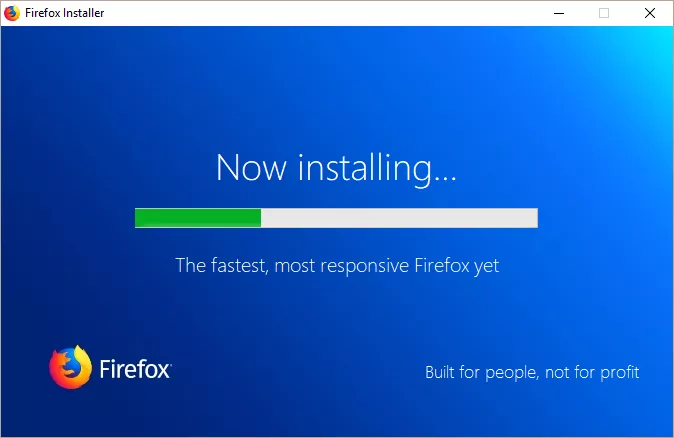 That's... it. You don't even need to select a location to install it - Firefox does it automatically. It automatically goes into your home drive.
3: Import your settings from other browsers
Once it's finished installing, it will automatically prompt you to set Firefox as your default browser. If you're like me and downloaded it simply to do a few things that Chrome doesn't support, you can tell it to zip it and never tell you to set it as default after you decline the first time.
Another thing Firefox will ask you is whether or not you want to import your cookies and other preferences from your default browser. I recommend you do this regardless of whether or not you're planning to use Firefox regularly - it will significantly streamline the few times you do use it.
And that's it for installing Firefox! It's much easier and intuitive than most programs. Just download and set up your settings!

Wondering how to use Firefox's features? Take a look at this guide!
Firefox is like many other browsers - anyone can simply pick it up and make it functional. However, there are a couple of features that require some digging into before it really starts differentiating itself from ...

Time to kick off 2015, and what better way to do it than with a side-by-side comparison of the best browsers available in 2015: Firefox, Chrome, Safari, Opera and Internet Explorer, all of which you can find right here on Rocky Bytes. Firefox Is one of the biggest names in the industry. Developed by the ...

I use Skype almost every single day of my life, from professional to personal videocalls (I'm using Skype 6.16), but I've used other video chat or VoIP applications in the past and I thought it would be nice for me to share some of them with you, in case you've fallen out of love with ...