How to Install Google Chrome
Install and set up Google Chrome following these simple steps

Date: 2014-08-07 11:17:15
By: Anthony Smith
Rocky Bytes Score

It Rocks!
In order to follow this guide you will need to download Google Chrome. Please click the green button below.
By opening the downloaded file the installation will start automatically and there won't be any other action required. When it's installed, a window will appear asking us to choose a specific search engine, which can be either Google, Ask.com or Microsoft Bing.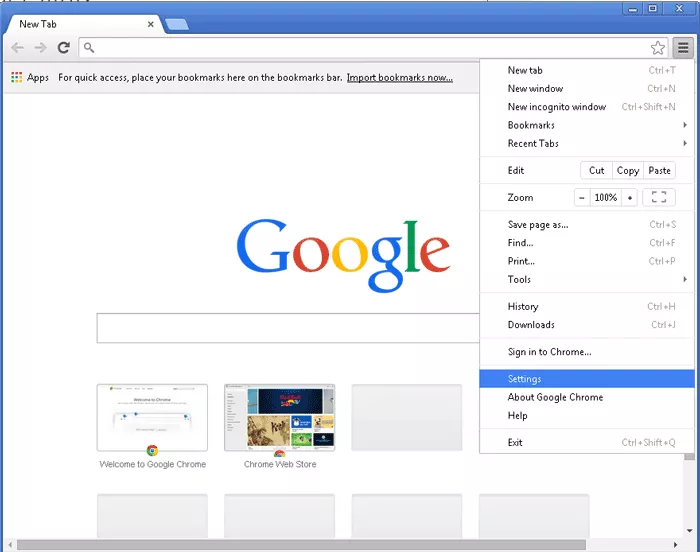 Here on we will have Google Chrome installed and we will just need to go through its options and most important settings. To access program configuration menu we will need to click over the tool icon and on the right upper bar choose "Options". We will then see this: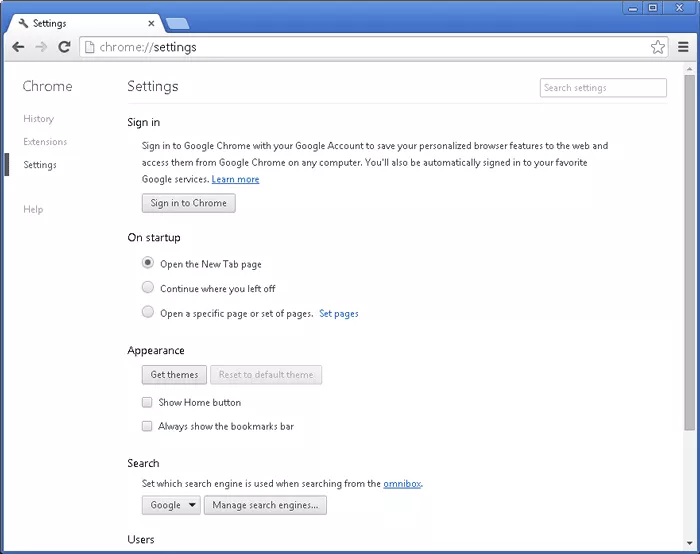 Let's access Chrome's basic settings menu where we can change the behavior of new tabs, default start page and configure some other aspects of the browser.
In "Privacy" settings we can configure some features according to our browsing habits like password saving and autofill and so on. An important option among these all is the possibility of accessing our Google account and synch all our browsing data from different chrome browsers. We can also change user and have a separate one for each one with different features.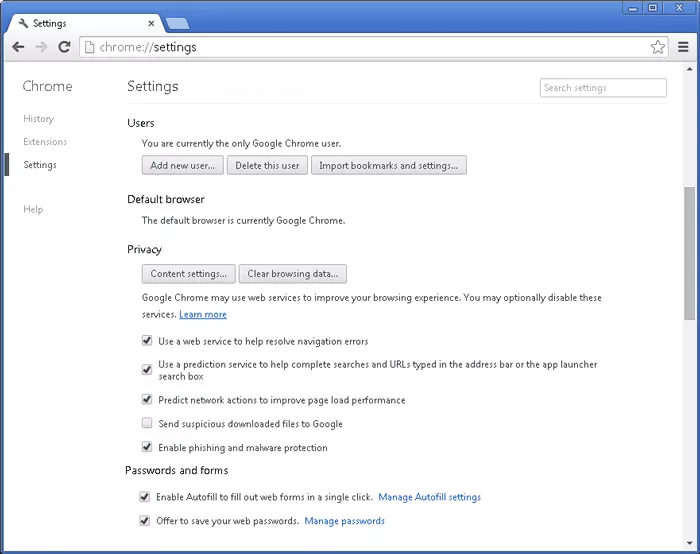 Last but not least, in "Advanced" settings we can configure options focused on the internal functionality of browser and its behavior in different situations and connection types. The normal thing is to leave all these settings as they are unless there is something that could really change our browsing experience, for example, to change directory where Chrome will save all downloads.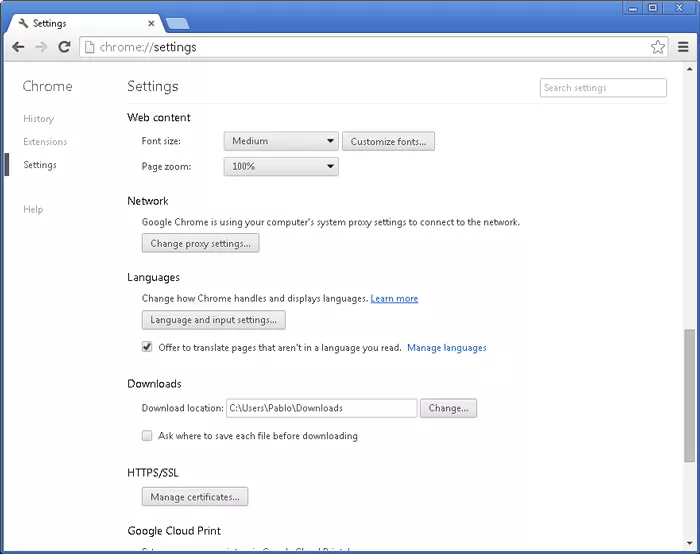 So, in this installation and configuration guide we have seen almost all menus and options and we are now trained to install Google Chrome on any computer. In general, all most famous browsers are available in downloads section of our website. Most of them have similar features we talked about in this guide, anyways, it's true that Google Chrome is extraordinarily easy to use and its basic configuration and advances options are very simplified for a more comfortable use.

Find out how Google Chrome Works following the steps of this "How to use" tutorial
Google Chrome is one of the most important and famous web browsers at the moment, it has overcome in popularity Internet Explorer and Firefox for its speed and easy-to-use interface. Once we have it installed and all ...